Dance seniors present final project performances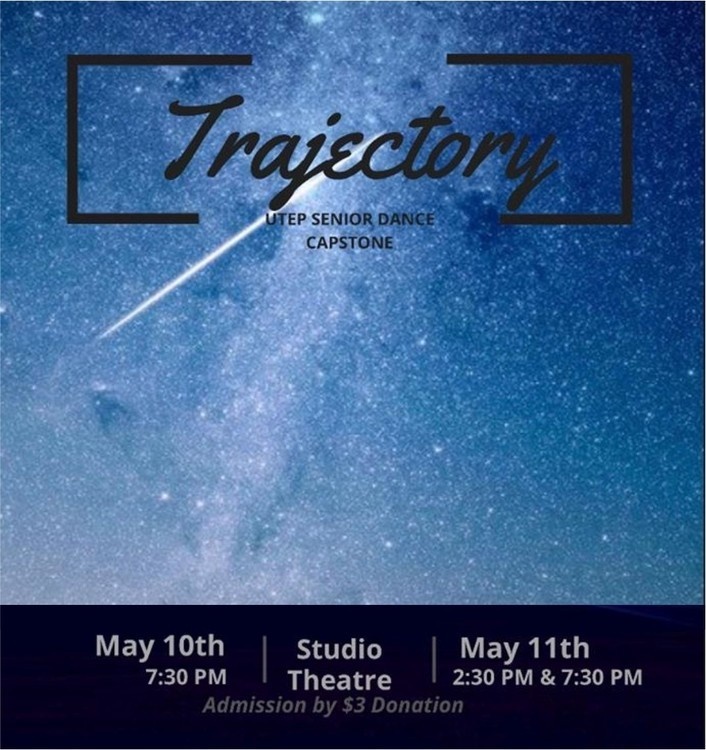 The Department of Theatre and Dance will present "Trajectory: Senior Dance Capstones" May 10 as part of a final senior dance project.
The capstones are a series of eight- to 10-minute choreographed pieces directed by the graduating dance seniors, including group and solo dances. The student projects include a written paper proposal with a thesis statement. The seniors work with designers from the department to set up a show.
"It's basically an opportunity for us to get to work with lighting designers and the rest of the department to build a show and build the show that we want," said Marayah Vigo, a senior majoring in both dance and psychology. "It gives us a great opportunity to learn how to work with dancers in a choreographer-dancer setting and seeing how can we work together to create this show."
The choreographies in the Capstones are of different themes. Vigo's capstone piece named  "Caldo de pollo" is about hunger and how one in six people go hungry every day.
"(I'm) really playing with this idea of utilizing my dancers' own movement, instead of just saying, like, 'This is what you're going to do and you're going to do it' but really asking them to come up with their own ideas of hunger and poverty, and constructing it in a way that I guess feels organic for them," Vigo said.
Senior Yazmin Norris created the choreography and directed her piece "Taking Away From Ourselves" that speaks about anxieties with the participation of nine dancers. Norris is also doing a second piece involving two dancers called "3 a.m." about her recurring nightmares.
"I have a lot of nightmares and night terrors, so I'm trying to think of all those feelings that I get when I'm waking up scared, or yelling or crying after a nightmare and I'm trying to make it into a dance," Norris said. "(This) piece is called '3 a.m.' because, when I wake up from these night terrors, (it's) usually 3 a.m."
Both Vigo and Norris are planning to pursue a dancing career once they complete their capstones and graduate from UTEP.
Vigo wants to take a break for a while before studying for her master's in dance movement therapy, where she will use what she learned at UTEP by majoring on both dance and psychology.
"I feel like I added the psychology major in order to be able to prepare myself for the things that I can and will be doing as a dance movement therapist, and there's a lot of psychology things that are considered prerequisites for the master's program."
Norris said she wants to be a dance teacher. She has had a studio for two years now and at first she wanted to remain self-employed.
"I opened up my own studio because I didn't want to ever go back working for someone else. In my mind, I was just coming back to finish my degree, but now that I've been here, and I'm about to graduate, I think I will go back to trying to teach," Norris said. "My plan is to maybe find a studio this summer to maybe have a part-time job and teach and then eventually, I'll look into teaching at a high school or a studio."
"Trajectory: Senior Dance Capstones" will have its first show 7:30 p.m. May 10 in the Fox Fine Arts Recital Hall. Following shows will be at 2:30 p.m. and at 7:30 p.m. May 11.
For information, visit events.utep.edu/event/trajectory_senior_dance_capstones.
About the Writer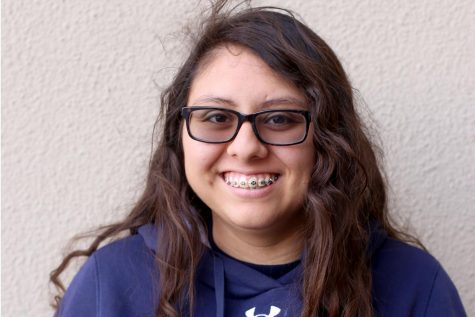 Alexia X. Nava Carmona,
Alexia Xiomara Nava Carmona is a junior majoring in Multimedia Journalism at UTEP and copy editor at The Prospector, the university newspaper. She is in...