Deuces UTEP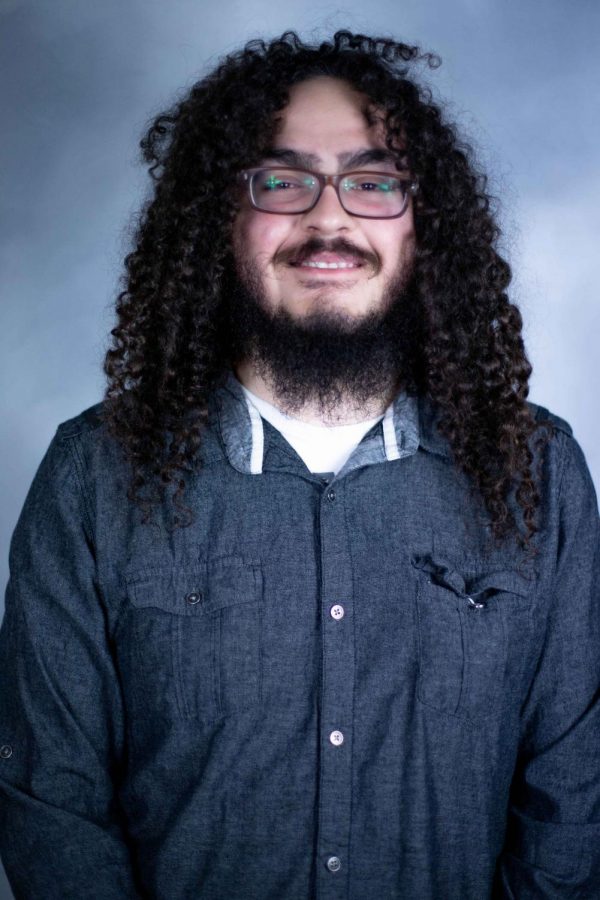 "They say 'they never really miss you 'til you dead or you gone' so on that note, I'm leaving after this song," are words on Jay-Z's Black Album, the album that was supposed to be his retirement album.
But that was not the case and those opening bars on the album share my same sentiment about leaving UTEP.
UTEP and I haven't had the best relationship from the jump. I mean, I hated you. I despised you on my first go around at the university. But after some academic probation, where I really found myself and found what I actually wanted to do in the real world, I came back, got off probation, changed my major and now I'm finally graduating. It took a while, but greatness is a process that is what I keep telling myself.
But on this second go-around at UTEP, it came with a certain appreciation. The fact that this second go-around, all my friends had either dropped out, and proceeded with life – or one graduated here or there – but I was alone, made it different this time around. It made me concrete on academics and eventually led me to The Prospector, where I'll be honest, it has been my favorite thing about my last two-plus years at UTEP.
My Prospy career started off by being drenched in beer and champagne when the first thing I was assigned was an El Paso Chihuahuas game where they won the 2017 PCL Pacific Conference Championship. I'll never forget that experience. It was then on my drive home that I confirmed to myself that the world of media and sports is what I want to do in life.
From covering a winless football season, to a new athletic director to the sudden retirement of Tim Floyd and the hiring of Rodney Terry to the football program's first win in two seasons, UTEP Athletics has given me an opportunity that I'll forever be thankful for.
From growing up as a fan to doing media for events, it has been one of my favorite things to cover while I've been here despite the struggles. Shoutout to Drew Bonney and Jim Senter, especially you Senter, I'll forever appreciate our off-the-record convos. The Prospector and UTEP Athletics made me appreciate the university.

Heading into this semester I told myself that I didn't want to be pigeonholed. Just writing for sports, I had been sports editor, I wanted something a bit more. I wanted to be a well-rounded journalist, so the fact that we didn't have that many writers this semester, or the fact that I wanted to challenge myself, I found myself doing more news stories. Some of the news stories I had been able to cover have been some of my favorite experiences. From O'Rourke's presidential campaign launch, the Trump rally, and all that it entailed, to highlighting professors who are doing incredible research for the university. This is where you can say my appreciation for the university grew to admiration.
But it's not only the assignments that made me open my arms up to UTEP, it was the people I met along my journey at the good old Prospector. From our original director Kathy and AB who was editor-in-chief (EIC) at that time and took a shot on me and gave me the opportunity to do this. Thanks, AB.
To our current director Veronica Gonzalez, I'm going to miss going to your office and talking about life and its tribulations and my countless attempts of stealing your Paydirt Pete bobblehead. You've been a great source for me especially when I was depressed at the end of last semester. Thank you, Vero.
To all former editors, especially The Prospector graduating class of 2018, I learned a lot from you guys. If it wasn't for you guys I don't think this semester would have been that great. To this current staff, it's been a dope time. Granted there was some drama with some crazy shit happening at the beginning of the semester but we prospered.
From being declined at the Trump rally where Bri Bri, Gigi and myself seemed defeated we still came back to school and produced a paper adding in the stories we worked on after the rally. In all honesty, I hold that event as something that made us better as a staff. From Bri Bri's freakout and having our newest assistant director Tracy Roy coach Bri Bri through it, to Gigi feeling she was a horrible EIC, which you weren't. To me, trying to remain cool and level-headed through it all despite it being one of the most stressful issues I ever got to be a part of. You two may not know it, but you've helped me get through this semester – so thank you Bri Bri and Gigibertha. Also, one time for Cat because if it wasn't for her we would've been so screwed for our cover. Also, Christian, you are the GOAT of covers.
To the next editors in line, I'm sure you'll be great, just don't burn the paper to the ground. Sort of intrigued to see where you guys take Prospy next. Isaiah (aren't you happy I finally spelled your name right) bring back the sports podcast that's all I ask from you and, one last thing go all out and cover this upcoming men's basketball team. I think they might be special and I'm jealous I won't be here for that. Also, make sure the Kat senior basketball feature is top notch, that's another story I'm jealous I won't be able to do. By chance, if Katarina Zec reads this, just know you're my favorite player at UTEP.
And last but not least, these final thanks goes out to the family and my G.O.O.D. family.
To my older brother and sister, you two paved the way for me to be here and are my biggest inspirations. Becoming my legal guardians at the time when everybody doubted you. The tripod bond we have, I'll forever be appreciative of it.
Even though now its a square because of the older brother's wifey. That bond helped me get through this semester.
To my grandmother, who made it all possible. I made the promise to not only her but to me that before she eventually passes away, I needed her to see me walk across the Don Haskins stage.
To my mom, you'll have the best seat at graduation as you did for my older siblings right above looking down. Thank you.
To the homies, it's dope that we are all slowly but surely getting our dreams. From Perkins becoming a flight attendant and moving to Oakland, week one is my goal Perky. To Veggie and Marty: I told you two how depressed I was at the end of last year and, man, I would be lying if our group chat isn't one of my favorite things on my phone. You two helped me beat depression. To my two homies that protect and serve the city, firefighter Bama and officer AJ, continue being great. To Manny and Kidney (especially Kidney), you weren't supposed to live this long without a kidney, but man I'm glad you're alive because you've been there for me when I needed it. To Ak and Mata: Ak keeps life in perspective for me to continue that dream chasing money to Mata and everything you do for me. You're probably the homie I see the most so thank you for being there. To Precious, I'm still salty I'm not the best man, but I understand. I look forward to yours and Elise's future though, taking the jump and looking for houses is a huge step forward and I'm happy to be a part of it. And last but not least, the two wolves of Cinci street, Tubs and Briones, you two are crazy, but I wouldn't have it any other way. To the homies, I mentioned in this graph just know I love you and thanks for being there. Thank you.
"Strive for what you believe in, set goals and you can achieve them," Jay-Z.
So long UTEP, Curly out.