'Oedipus El Rey' a modern-day 'Oedipus Rex'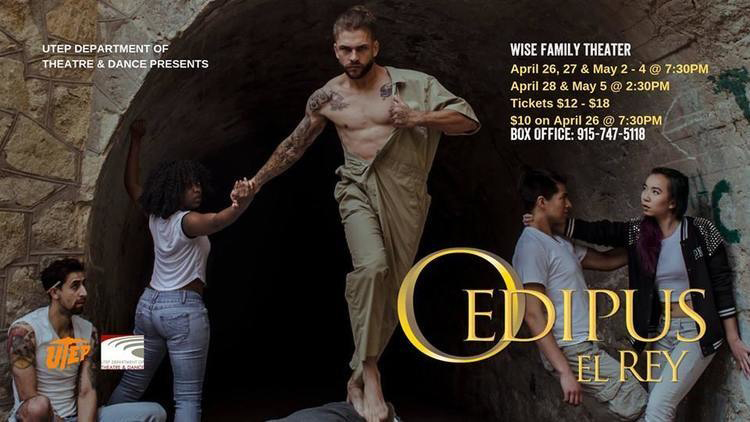 The UTEP Department of Theatre and Dance premiered its production of "Oedipus El Rey" April 26, at the UTEP Wise Family Theater.
"Oedipus El Rey" is a modern-day Latinx adaptation of the Greek tragedy "Oedipus Rex" by Luis Alfaro.
"It takes place in a prison in California and it's a story of these prisoners, how the gang culture and how the Hispanic culture resembles or emulates that weird hierarchy of royalty," said Gabriel Franco Kull, theatre arts senior and the actor playing Oedipus in the play. "So, it's the exact same story, just putting a modern sense with a little jailhouse twist."
The play takes some of the elements from the original Greek tragedy and adapts them into ones that are more related to Latinx culture. For example, there are references to the indigenous cultures of Mexico, such as the Maya and the Aztec.
"They involve the playwright, Luis Alfaro, instead of just kind of adding the same characters from the original story of Oedipus. He added this Mayan/Aztec inspiration," said Itzel Martinez, theater arts senior and stage manager for the play. "We have tecolotes coming in and they're the ones spreading the Oracle and the Sphinx speaks in Spanish."
Another thing that makes this play unique is the way the audience learns more about the characters throughout the play as they see the various layers to the characters.
"(The director) kind of envisioned this story, this play, to be the story of Oedipus Rex, but unfolding and revealing layers these characters, that you don't expect," Martinez said.
The script of the play incorporates poetry and symbolism, according to  Franco Kull.
"The wrongness of it, it's a very honest, brutal, gritty, raw play. It's full of power, it's full of vulnerability, it's full of honesty, and it's a beautiful story," Franco Kull said.
Performances resume May 2 with the last show, Sunday, May 5. For information about the production and tickets for future performances visit events.utep.edu/event/oedipus_el_rey.
About the Writer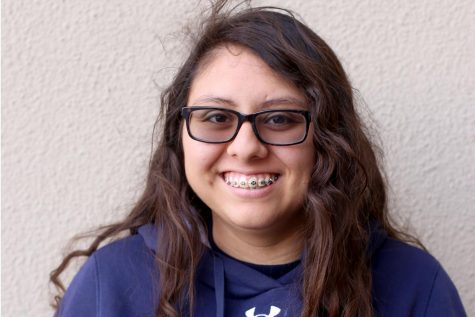 Alexia X. Nava Carmona,
Alexia Xiomara Nava Carmona is a junior majoring in Multimedia Journalism at UTEP and copy editor at The Prospector, the university newspaper. She is in...