The sharp-dressed man of the media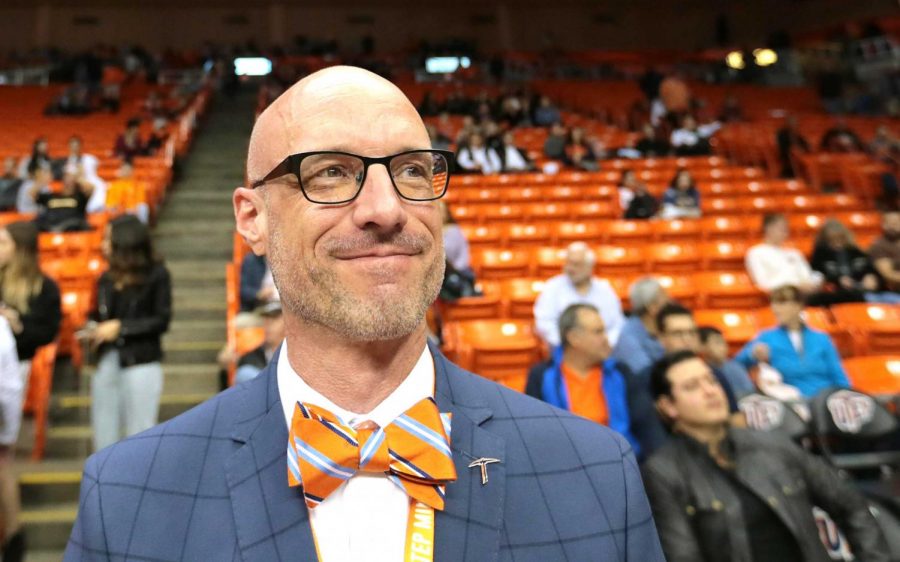 A marvelous suit, sleek shoes, and a dashing bow tie is what you can find Associate Media Relations Director Drew Bonney wearing at a UTEP men's basketball game, but his exquisite sense of fashion has been evident long before it graced the Don Haskins Center.
"Since I was a kid I've always liked getting dappered up and my mom told me I used to run around the house wearing ties,"  Bonney said.
Bonney has been involved with the UTEP Athletics Media Relations department since January 2013, first as a graduate assistant then moved up to an assistant media relations director in September 2014.
Present at all of the UTEP men's basketball games is Bonney's sense of fashion. He is seen wearing a dandy suit with a Miner orange bow tie to complement it which is exquisite and always a constant sight at the Don.
"I've been such a UTEP basketball fan all of my life and now that I work for the program I feel like I've got to get dressed up for the event and I love wearing suits to be honest," Bonney said.
In today's era of fashion where most desired looks derive from high-end, name- brand wear and outrageously priced clothing, Bonney prides himself in looking for bargain deals but looking exceptional at the same time.
"I'm kind of not a name-brand guy and I'm somewhat of a frugal shopper," Bonney said.
I find some good deals on shirts at Marshall's and Ross. I also find great deals on suits at Burlington for like 75 bucks," Bonney said.
"If I see it and I like it, I'll grab it and it doesn't have to be a certain name brand,"
Fashion and basketball are conjoined in that basketball players are usually seen before and after games donning sleek and stylish outfits with athletes such as Russell Westbrook, Kelly Oubre Jr. and James Harden stealing the show.
At the annual NBA draft, players often bring out their best outfits consisting of never-before-seen custom shoes or tuxedos embroidered with a meaningful design.
"I'll watch the NBA draft, for instance. You know those guys are always wearing something nice," Bonney said.
In the 1980s, Los Angeles Lakers head coach Pat Riley would grace the sideline wearing dashing suits with his trademark slicked-back hairstyle, setting the tone for coaches to be involved in the fashion scene.
UTEP men's basketball head coach Rodney Terry has an extensive collection of footwear, but also dons custom-fitted and polished suits that can make anyone want to enhance their sense of style. 
"The first few home games I didn't have too many suits and after I saw Coach Terry after the first couple of games, I was like, alright, I need to keep up a little bit," Bonney said.
Bonney's exceptional sense of fashion has caught the eyes of other media relations personnel as he impresses even on the road.
"There was one time we went to Western Kentucky University and one of the sports information directors I've known for a few years came up to me and said, 'Hey it's Drew Bonney, the best-dressed sports information director in Conference USA,'" Bonney said.
Sports and fashion are two things that are synonymous with Bonney and you can find this sharply dressed man next season at the Don or even walking around campus.
About the Writer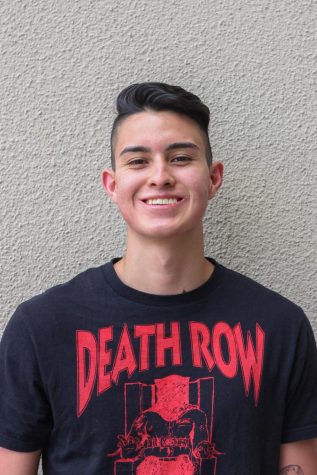 Isaiah Ramirez,
Isaiah Ramirez is a junior multimedia journalism major at the University of Texas at El Paso. Isaiah has worked for the university's paper The Prospector...