Taco Tote scholarship relieves financial stress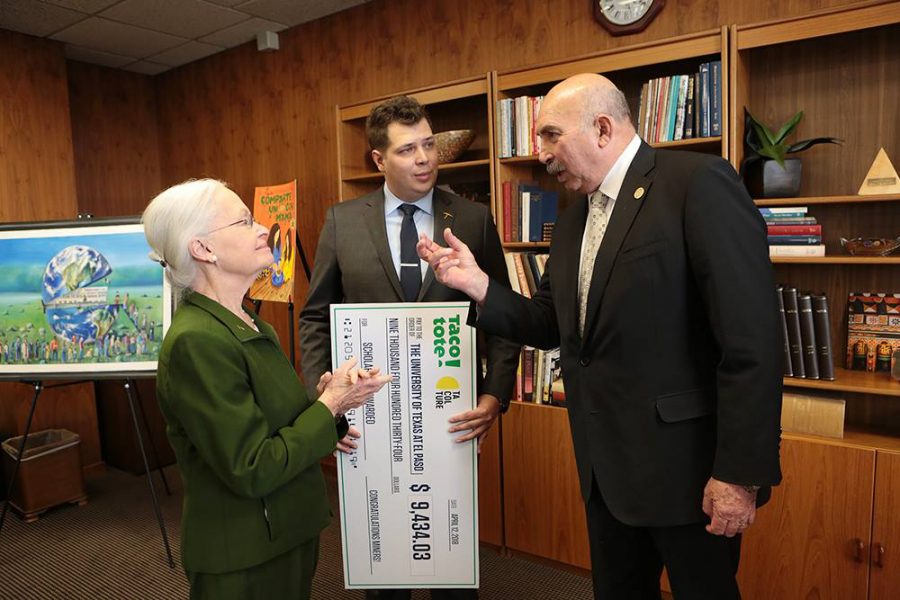 Several UTEP students received varying amounts of money from the Tacolture Scholarship, given by fast-food restaurant Taco Tote, to pay for their tuition for a semester.
Students from different majors and classifications received anywhere from $500 to a full-ride for the semester. 
"It just took out the burden of this semester having to worry how I'm going to pay for my classes, and with that I have been able to actually focus on my classes and take the time and study," said Sandra Navarrete, a junior majoring in accounting.
Navarrete received about $2,900, which helped her pay for her classes at the College of Business.
"It didn't cover all the outside fees that the school has, but the tuition for the College of Business, that's basically what it covered," Navarrete said. "What most students don't realize is that the classes from the College of Business are a little bit more expensive than the classes for other colleges."
Another recipient was Emily Mata, a freshman majoring in civil engineering and a first-generation student, who received the full tuition ride for the current semester. The scholarship has inspired Mata to seek more scholarship opportunities.
"Seeing that I can get scholarships, like the Taco Tote (scholarship), makes me realize that I can pay for school through scholarships," Mata said. "To really look for the opportunities that UTEP and our community has for us and to try to get them."
Before getting the scholarship, Mata constantly worried about how to pay for the semester because of insecurities regarding financial aid.
"Before getting a scholarship, I guess I would worry a lot about, 'How can I pay?' You never know if FAFSA is going to come for a year," Mata said. "Work-study helps but, of course, it's not that much."
Another recipient was Timm Lerma, a senior majoring in multimedia journalism with a minor in film. He received $500, which helped him pay for an extra course he had to take to graduate in May.
"I was taking 18 hours at the beginning of the semester," Lerma said. "But then, later on, I want to say before spring break, I remember I talked to my advisor and I was still missing a block elective. So let's take up another course, Cinema. (It's) 21 hours, but it's not as expensive as it would have been had I not (received) that scholarship." 
Lerma used to apply to online scholarships or websites that raffled scholarships and never received anything. With the Tacolture Scholarship being from a local business, Lerma now believes that local scholarships are the best fit for UTEP students.
"Take advantage of applying to more local scholarships that are offered because I think those are the best fit for students, especially within UTEP or El Paso that feel that they can't get a scholarship outside," Lerma said. "I guess you have more of a chance of gaining a scholarship locally as opposed to other sources that offer scholarships."
The Tacolture Scholarship is open to all majors and interested students who must be financial aid or PASE eligible for, according to the UTEP Office of Scholarships.
Students have to get a packet from the Office of Scholarships, fill out the application, and write an essay about different topics relating to the border according, to the Office of Scholarships.
About the Writer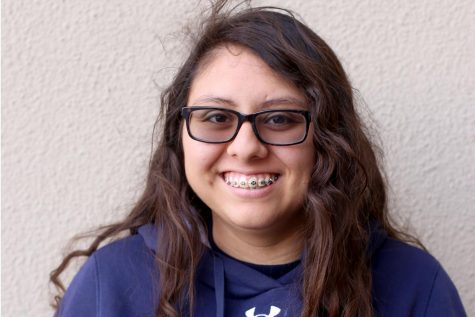 Alexia X. Nava Carmona,
Alexia Xiomara Nava Carmona is a junior majoring in Multimedia Journalism at UTEP and copy editor at The Prospector, the university newspaper. She is in...