El Paso Comic Con celebrates pop culture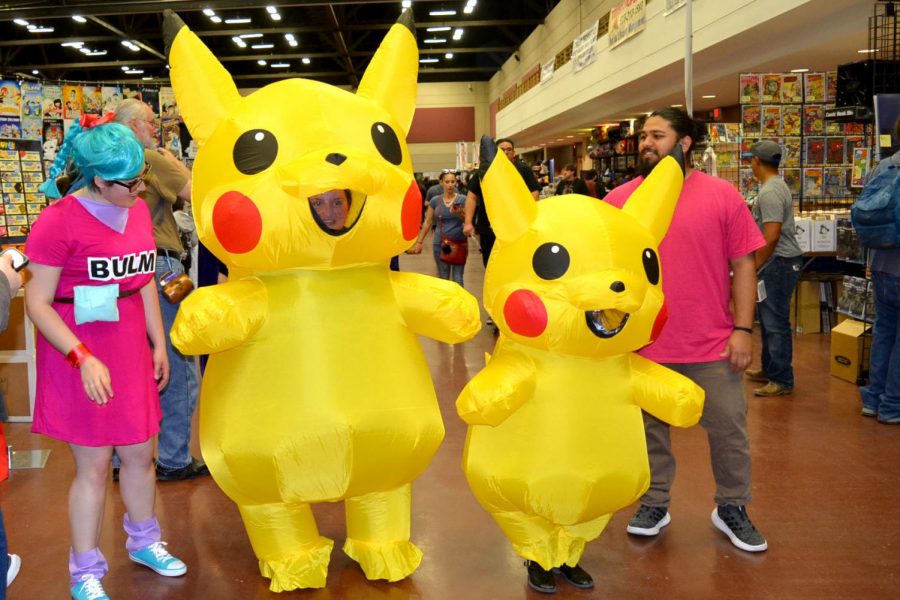 Locals celebrating pop culture returned to the ninth annual El Paso Comic Con (EPCON) April 12-14 at the El Paso Convention Center in Downtown El Paso.
The El Paso Comic Con is an annual, three-day weekend with cosplay (dressing up as favorite characters),  costume contests, and local and national comic-book collectors and artists who showcase and sell their work and merchandise.  
A guest panel of special guests included Jason David Frank, also known as Tommy Oliver (Green Ranger) from the children's television show "Mighty Morphin Power Rangers"; Professional wrestler Jake "The Snake" Roberts; Walter Welsh, FX Artist from the SYFY hit series "FaceOff" and many more.
EPCON invited cosplayer and published model Christina Dark, an El Paso native and UTEP graduate. Christina began cosplaying in 2010. At the time, there were no comic conventions in El Paso. It was 2011 at the first El Paso Comic Con when she made her first official cosplay.
"I've been doing this for 10 years and when I graduated from UTEP in 2016, I started doing it full-time," Dark said.
The professional cosplayer now resides in Dallas, and participates in Comic Cons all around the state.
"It feels great to be back home. Seeing my family and friends is the best part of the trip, and seeing my fans too," Dark said.
The EPCON vendors consisted of artists from different states and recognizable faces of local artists, such as Joey Lee Cabral who creates watercolor illustrations. Cabral has been a part of EPCON since it began in 2011 and has been vending in various local venues as well as the Alamo Drafthouse. Diana Franco, who has been teaching art at Ysleta High School for 11 years, has also been a part of the El Paso Comic Con for four years. Franco's work consists of fan-art illustrations that range from a mixed media of watercolor, color pencil, pastel and charcoal.
Another UTEP graduate, Julian Dieguez, who graduated with a double major in graphic design and printmaking shared a booth named "JRA Studio" at the event with UTEP students Joe Salazar and Adrian Orquiz. The booth consisted of original prints, posters and T-shirt designs.
"Preparing for this was probably the hardest, investing in the printing and the creation process," said Salazar who is majoring in graphic design with a minor in printmaking. "There's always room for improvement and I can see where we can improve for next year's Con."
A costume contest was held April 13, and a little friendly competition inspired many creative artists and cosplayers to put together handmade and were uniquely pieced together costumes.
For information, visit Facebook @ElPasoComicCon.