UTEP to host first Biomedical Research Awareness Day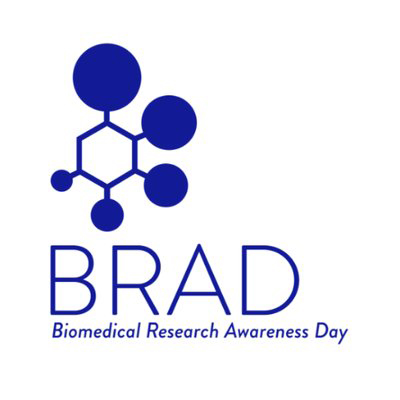 UTEP Psychology Assistant Professor Katherine Serafine, Ph.D., is planning UTEP's first Biomedical Research Awareness Day (BRAD) in April.
BRAD is a global event that happens every year on the third Thursday of April. It is an initiative committed to educating students on the importance of biomedical research and the humane use of animals.
The event will be conducted in two-parts. The first part will be a collaboration with the Campus Office of Undergraduate Research Initiatives (COURI) Research Symposium at 9 a.m. April 13.
Along with Serafine, student members of research labs and representatives from the student organization WIISE: Women Interested in STEM Education will offer a table to talk to students, faculty and the general public about the research that's being conducted at UTEP.
The second part of the event will take place from 9 a.m. to 4:30 p.m. April 18 at the Union Plaza, where there another tabling event will share similar information. However, this time the conversation will inform the UTEP community about research careers and how students can get involved.
Serafine's research focuses on understanding the overlap between metabolic syndrome (obesity) and substance use disorder. She studies this overlap in terms of behavioral similarities, as well as neuroanatomical and neurochemical similarities. She said rats are a great model to test. Serafine strictly works with rats only in her lab.
"Animals are very similar to people in ways that make rats in particular a really good model for the neural structures in the brain that mediate addiction and obesity," Serafine said.
As a global BRAD fellow, Serafine feels strongly about the opportunity to organize the first BRAD event at UTEP. She often has students ask her how they can get involved in research, so she said she excited to talk to students about research opportunities and careers in biomedical research.
"One main goal of BRAD is to help communicate with students at UTEP – if they're excited about science, the different career options that you can pursue. Many of them involve animal research," Serafine said.
Serafine is also excited to tell the UTEP community more about the research that's happening on campus. According to the assistant professor, many students are unaware of the focus of many research labs on campus and how using animals in research helps understand, treat and prevent complex human diseases.
Since the event is open to the public, BRAD is encouraging high school students or as Serafine calls them, "Future Miners," to attend the event. Serafine said that if these students get interested in biomedical research early, they can apply for research opportunities as soon as they enroll at UTEP.
Even though this is the first BRAD event at UTEP, Serafine is already looking to make it an annual event.
"The BRAD organization itself is essentially growing exponentially nationwide and across the globe," Serafine said. "We are already thinking about 2020 and what we're going to do that's bigger and better for next year, even though we haven't even had the events for this year yet."