El Paso celebrates third annual Child Wellness Conference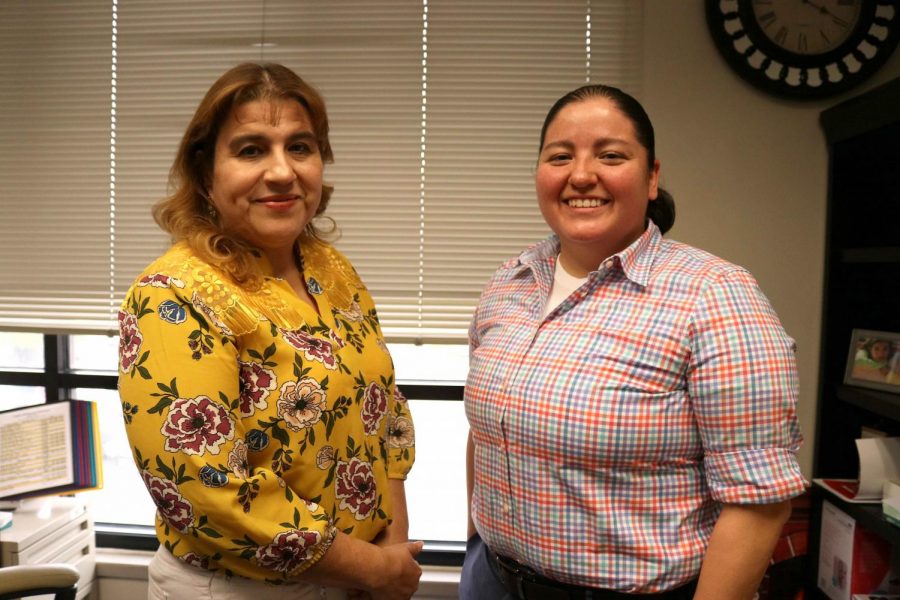 The Texas Department of State Health Services (DSHS) will host the third annual Child Wellness Conference April 26 to inform about different aspects of children's health and well being in honor Child Abuse Awareness Month and Día del Niño.
"The reason we have (the conference) in April is because April is Child Abuse Awareness Month in the country and it also happens to land on Día del Niño," said Patrice Loge, program manager for the DSHS. "The whole conference is geared towards all aspects of child well being."
Guest speakers will discuss the importance of oral health, which goes beyond what a dentist can treat. Loge said dental health is related to other physiological issues, which is something that has been discovered in the last five years. According to Loge, having bad oral health can lead to have other systemic problems, especially in children.
Another topic to be covered at the conference is juvenile diabetes, the symptoms and treatments.
Diane Bernal, case manager for specialized health and social services, said a nurse from the El Paso Diabetes Association will be on hand to discuss symptoms of childhood diabetes and resources for patients.
According to the American Diabetes Association, every year 1.5 million Americans are diagnosed with diabetes and about 193,000 Americans under age 20 are estimated to have the disease. Loge said this topic in particular needs to be addressed because of how diabetes affect the younger generations, and because in the past, diabetes was seen mostly as a health issue for adults.
Bernal, who is also part of the conference planning committee, said another topic to be covered is recreational therapy with dogs.
"We're starting to see more mental health issues with children and because of that we know that animals play a good role in and helping children address some of those things," Loge said. "So now with the canines, or animal therapy, we'll also have equine therapy. That's more for autistic children. (They) go to the horses, and it calms them down, and it makes them feel better."
One of the speakers will be UTEP's Associate Dean of the College of Health Sciences Candyce Berger, Ph.D., who will discuss the importance of the community's involvement in child welfare.
Lecturer in the social work program at UTEP and former Texas Child Protective Services (CPS) employee Luis Zamarripa will be a guest speaker at the conference, Loge said.
Zamarripa is also in charge of interns in the social work graduate program. He will discuss abuse and neglect on children and about the misconceptions regarding CPS, Loge said.
"Since Luis has been at CPS for a long time, we thought he'd be a perfect person to come and probably talk about the misconceptions that people have about CPS and when is a good time for people to get involved," Loge said. "When you see something, it doesn't mean that CPS is going to go to the moment (and) take the child away. We have to do an investigation. They have to go out there and investigate. And sometimes it's unfounded and sometimes the allegations are true."
According to the annual report of Child Maltreatment Fatalities and Near Fatalities for the fiscal year 2017, Texas had 172 confirmed child abuse and neglect-related fatalities in 2017.
"It's not just abuse. A lot of people focus always on the abuse; neglect is actually higher. There are more incidents of neglect than there is abuse," Loge said. "Abuse, of course, is visible. People can see the bruises. A child going to school, the nurse notices, the teachers might notice bruises and stuff on a child, but neglect, they might not always notice it. So that's what Luis Zamarripa is going to talk about. He's gonna talk about letting everybody know what are the things to look for and what are the things that we can all do to help these children."
The conference will be 8 a.m. to 4:30 p.m. April 26 at Region 19 Head Start Conference Center, 11670 Chito Samaniego Drive.
About the Writer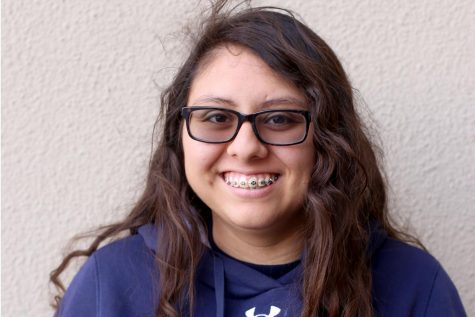 Alexia X. Nava Carmona,
Alexia Xiomara Nava Carmona is a junior majoring in Multimedia Journalism at UTEP and copy editor at The Prospector, the university newspaper. She is in...