Wreck 'em Tech Raiders may be next team in Texas to win a championship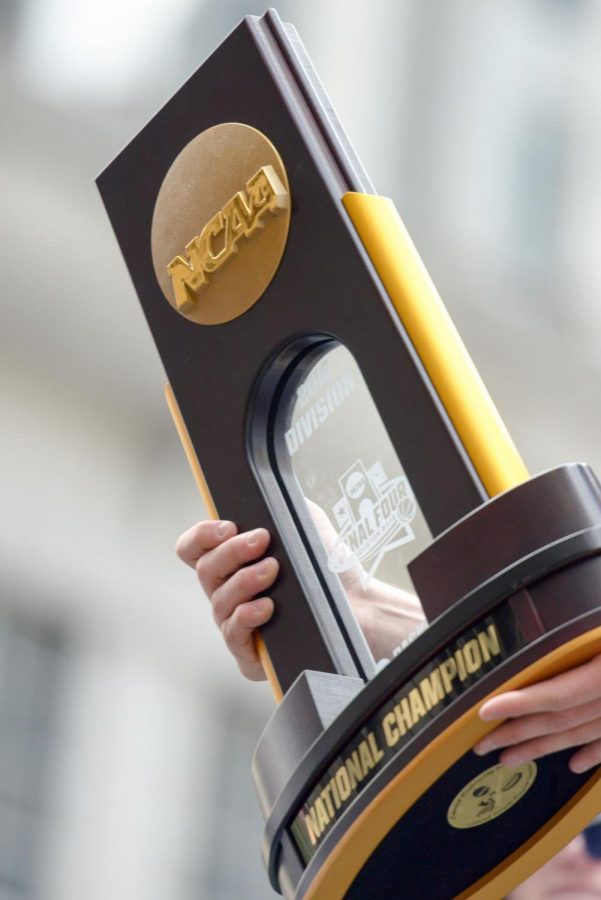 On Monday night the national championship for men's basketball will be crowned when No. 1 seed Virginia Cavaliers take on No. 3 Texas Tech Red Raiders.
This is the first time in school history that Tech and Virginia will be competing for a national championship. This was Tech's first time in the Final Four and Virginia's third.
First things first, if you were expecting a column on how I should support the Red Raiders losing, think again.
Why should people, especially El Pasoans and UTEP faithfuls, be rooting against the Red Raiders?
Texas Western, now known as UTEP, is the first and only team to win a championship in the state of Texas. That could change after Monday night.
Coach Don Haskins and his 1966 Texas Western squad brought the title to El Paso after defeating Kentucky and starting five black players. That game has a legacy of its own.
Since then, at the start of every home UTEP game, the PA announcer states that UTEP is  "Only team in Texas to win an NCAA title," to the crowd. After Monday night that might be changed to "First team in Texas to win an NCAA title."
As a person who grew up with UTEP athletics and someone who has had the privilege to cover UTEP athletics for the past two years, I feel like this Red Raider team is worthy of being the second team in Texas to win an NCAA title.
Why?
Reigning Coach of the Year Chris Beard has a team that lives and dies off of its defense.
Legendary coach Haskins, a.k.a. "the Bear," built his legacy on defense. There's a reason why the Haskins Center has the tradition of standing for defense at the start of every home game and at the start of halftime.
But this Red Raider defense isn't like the others. Here's a reason why Tech has the best defense in college basketball. Tech utilizes an aggressive on-ball defense that forces opponents into driving baseline, which turns into an aggressive help defense that forces opponents into making bad decisions.
According to Ken Pomeroy, a well-known sportswriter, the Red Raiders have the highest defensive efficiency rating throughout the season allowing 83 points per 100 possessions. When they faced Gonzaga in the Elite Eight, they faced the team with the best offensive efficiency with 124.5. They held the Bulldogs to 69 points. The third lowest scoring performance they had all season.
Yes, I know UTEP fans like to hold on to this for bragging rights, but to me, it's only fitting that the second team in Texas to possibly win the NCAA title is built around its defense. And not a team that's an offensive powerhouse. This team would make the Bear proud.
We here at UTEP have held those bragging rights since 1966. They made a movie off of that game's legacy, Wheaties boxes, magazine covers. It even earned us a Naismith Basketball Hall of Fame award, but now the new goal for the UTEP men's basketball team should be to become the first team to win two national championships in the state of Texas.
But hey, who knows? There's still a game to be held and by the end of the night, there could still be one men's basketball team's in the state of Texas with a national championship but this El Pasoan and Miner has this to say: Wreck 'em Tech.