UTEP softball gains momentum over weekend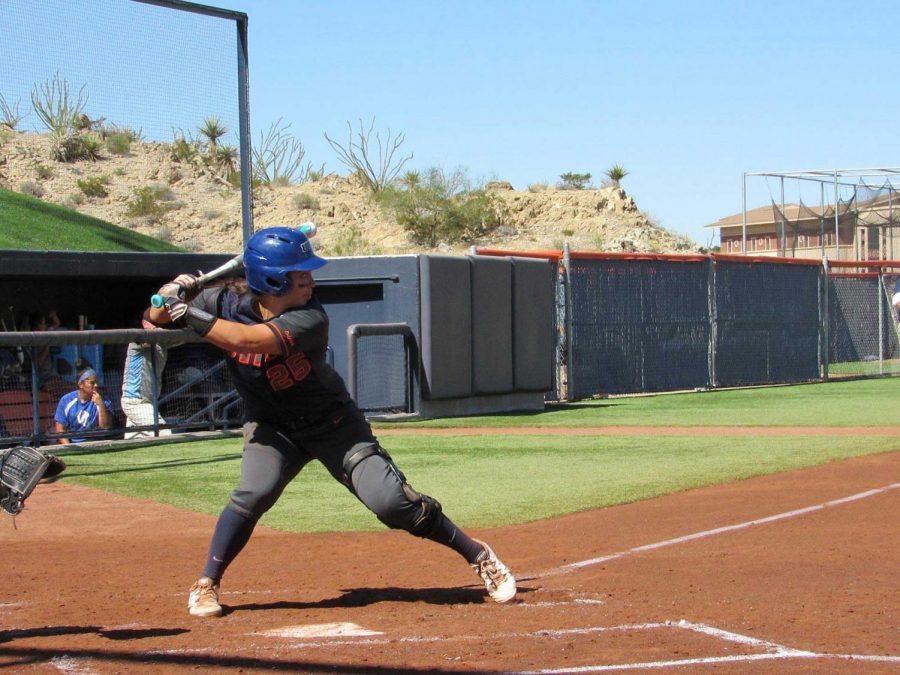 The UTEP softball team (7-16, 2-1) is coming off exceptional back-to-back performances against Charlotte University, winning two out of three games against the Charlotte 49ers. Prior to this past weekend's series win, the Miners lost their last four out of five games and were shutout twice.
The Miners opened conference play with a series victory for the first time since 2015 where they swept Middle Tennessee.
After losing the first matchup against the 49ers, 11-6, the Miners bounced back in a 4-0 shutout win in which senior pitcher Julia Wright pitched seven shutout innings earning her third win on the mound.
"I think Julia (Wright) did a great job with the two games she pitched. She just kept us in the game, and if that happens then our hitters can really open the flood gates at times," said Head Coach Tobin-Echo Hawk.
The Miners were led by senior infielder Courtney Smith who had one homer and three RBIs. Smith now has 24 career homers and 69 RBIs.
UTEP did not miss a beat in its next matchup capping off the series win with a dominating 11-2 win over the 49ers.
Freshman infielder Pate Cathey had a solid outing in the last game of the series with a three-run walk-off homer and finished the game with three RBIs and two hits. Cathey now has 13 hits, eight RBIs, and two homers on the season.
Senior catcher Linda Garcia was a major contributor in the win against the 49ers with two hits, which included her first career triple and four RBIs.
Senior infielder Kacey Duffield was another key piece in the series win with six RBIs, six hits, and one homer through three-game homestand. Duffield has reached base in 22 out of the 23 games this season for the Miners. Duffield earned Conference-USA player of the week.
Duffield paces the Miners with a .441 batting average, 26 hits, and is second on the squad in homers with six.
"It was just nice to finally have league games. In all aspects of the game we played great. We played great defense this weekend, we made really good adjustments hitting and then pitching was spot on," Hawk said.
Looking ahead UTEP will matchup against North Texas (13-9, 2-1) in a three-game road trip. Last season the Miners swept the Mean Green in the three-game home series. North Texas is coming off a series win against Southern Mississippi this past weekend.
The Mean Green are led by junior outfielder Katie Clark who paces the team with a .467 batting average and 35 hits, and junior outfielder Lacey Gregory who is tied for first on the team in homers with four and leads the Mean Green in RBIs with 26.
Earlier this season North Texas defeated 11th-ranked University of Louisiana 5-1 and 23rd ranked Texas A&M. In the win against Louisiana freshman pitcher Hope Trautwein allowed only one run and three hits through seven innings.
UTEP's three-game road trip against North Texas will take place March 16 and March 17 in Denton, Texas. The first two games will be at noon and 2:30 p.m. on March 16, and the last game of the series will be at noon March 17.
About the Writer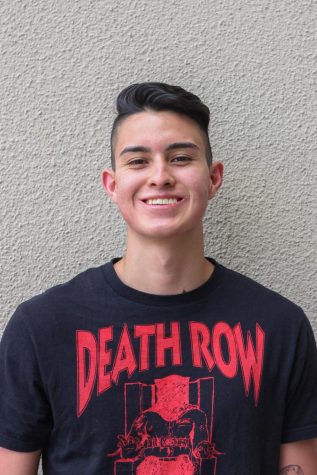 Isaiah Ramirez,
Isaiah Ramirez is a junior multimedia journalism major at the University of Texas at El Paso. Isaiah has worked for the university's paper The Prospector...