El Paso Locomotive bring tons of energy to the city of El Paso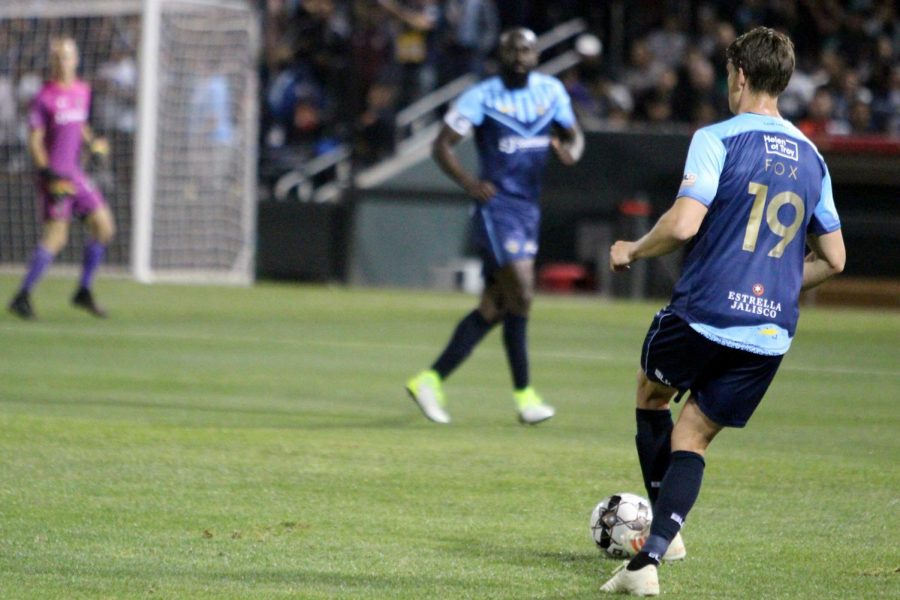 The City of El Paso welcomed its latest franchise, Locomotive FC, also known as the "Locos" for the inaugural season opener Saturday, March 9. In front of a boisterous crowd of 8,324 at Southwest University Park, the city proved it was ready to get loco.
Giving the franchise its first sell-out in history, the crowd's energy steamrolled through the game despite the team giving up its first goal in the first 22 seconds. The goal by Energy FC forward Deshorn Brown is tied for the sixth-fastest goal in USL Championship history.
The crowd returned to its electric self prior to kickoff once the Locomotive started to attack and the first-game jitters wore off.
In minute 15, Derek Gebhard scored the first goal in team history and the crowd erupted. They were waiting for it. Team scarfs were waved. Alcoholic and non-alcoholic beverages were thrown in the air. The air was filled with clapping, cheering and the sounds of drums. It was everything you wanted in a soccer game experience and more.
The team may have let the game slip out of their hands in the second half when they allowed two more goals and lost to Energy FC, 3-1, but the overall Locomotive experience proved to be a great event that could only get better and better going forth. 
The stadium was already filled with baby blue, desert dusk and yellow shirts and jerseys, the official colors of the club, but more shades of blue were coming. Throughout the game, fans lined up outside the team shop and random merchandise stands to get their hands on Locomotive merchandise to support the city's newest team.
The team's official fan group, 8th Notch EP, not only provided the rhythm of drums and chants throughout the game, but gathered in formation and marched up the Durango Pedestrian Bridge into the stadium once the gates were open pre-game. 
Section 105 is their home and they introduced themselves to the City. They caught flack on social media for how people were misinterpreting one of their chants and using an obscenity in Spanish. Every time the opposing goalie winds up and kicks the ball, they chant "El Chuco" – not a derogatory term.
But once the rest of the crowd learned the chant the crowd began to get more electrifying. 8th Notch has a total of 12 chants.
The sport of fútbol was made for the city of El Paso and the city gave us a glimpse of what this could possibly be in the future.
You still have time to hop on board the crazy train that are the El Paso Locomotive. This is just the beginning. What happened Saturday night at Southwest University was an experience unlike any other.