Hop on board the crazy train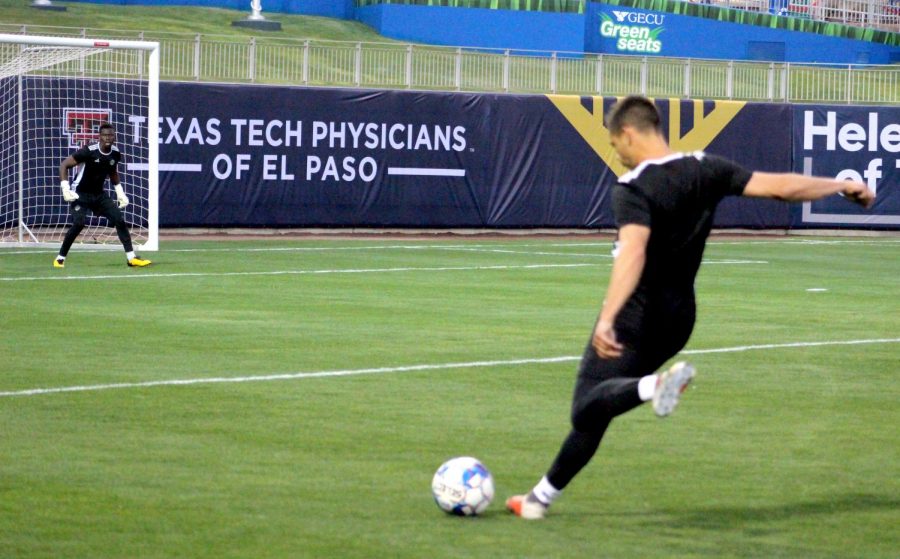 When the El Paso Locomotive FC take the pitch for the first time Saturday night against the OKC Energy in the first ever USL Championship league game in downtown El Paso, it will mark the birth of the city's newest franchise.  
The team was announced in March of last year, signed its first player — an El Paso native in June — announced the team's first ever manager in July and announced the team's name in October. The team has been heavily influenced by El Paso from the team's crest to their team's kit it's no wonder the city rewarded the organization with a sell out for the team's inaugural home opener.
"Expect good football, I think the way that coach wants us to play I think it's gonna be exciting and different from any other team in the league," said Locomotive midfielder Nick Ross. "So hopefully we put on a good show and get the crowd behind us."
First-year head coach Mark Lowry wants his team to play with a style that attacks the opposition. The team has no plans on playing the counter-attack they want to be the ones that apply the pressure on the attacking end.
"A locomotive is in motion, always moves forward," said Lowry when the team's name was announced in October. "We want our team to move forward, no matter what's in its way."
The team is filled with an international 20-man roster, three are from El Paso. The first ever signee for the Locomotive was Omar Salgado. The El Paso native was a former number one pick in the MLS draft. Salgado is just one of the many players with professional soccer experience. Another is defender Mechack Jérôme who is a member of the Haitian national team, the team has two members from Liga MX teams with attacking midfielder Edson Partida and midfielder Kevin Ibarra.
Ross, who played in the Scottish Premier League, found that after six weeks of playing preseason ball against teams they will eventually see later in the inaugural season that the team measured well, despite only playing with each other for six weeks.
"It took us a while to get to learn each other's games and how we're going to play but I think we've all got good technical ability and I think from playing other teams in the league I think we got good chance to do well this year."
The crazy train of the Locomotive FC is set for streamline when they face the OKC Energy Saturday, 7:30 p.m. at South West University Park. The game will be televised on KVIA ABC7 or it can be streamed online on ESPN+.