UTEP falls to Blue Raiders in home season finale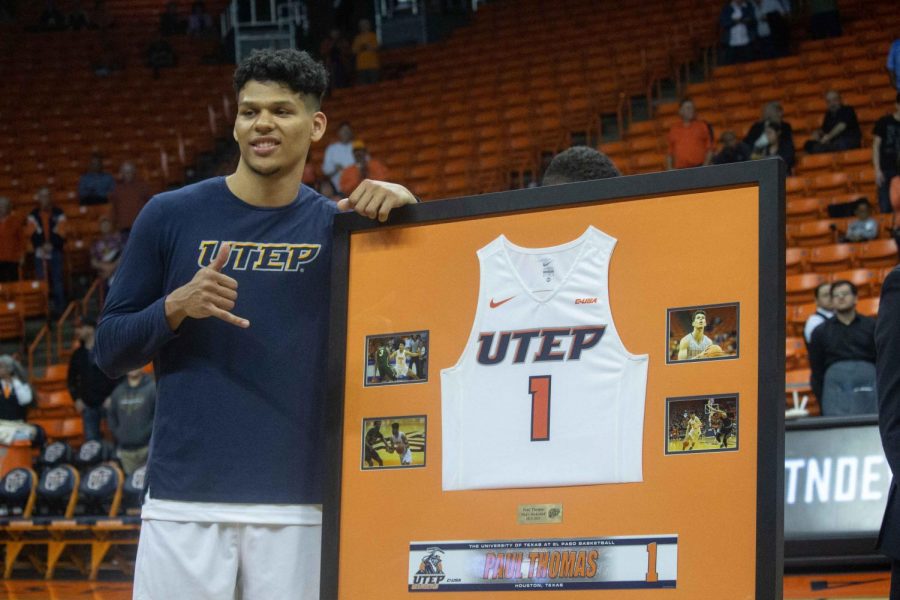 "Senior Night" at the Don Haskins Center did not go as plan as the Middle Tennessee Blue Raiders blew out the UTEP Miners 69-53, Wednesday, March 6.
UTEP found themselves down by 28 points in the second half.
"This time of the year you have to have enthusiasm, you have to be excited about competing and tonight we lacked a little bit of that tonight," said first-year head coach Rodney Terry.  
The Blue Raiders improved to 10-20, 7-10 C-USA and UTEP improved to 8-20, 3-14 C-USA. This was the first game UTEP played being eliminated from postseason play.
"I always say your playing for something a little mean regardless," Terry said. "Whether you'd have an opportunity for postseason play or not, you're competing and all competitors they compete."
Middle Tennessee jumped out to an 8-0 lead before UTEP was able to get their first basket. UTEP was finally able to get the lock off the basket when freshman guard Jordan Lathon converted a jumper four minutes into the game. UTEP then quickly cut the lead down to four, the closest the lead was in the first half, but the shooting woes continued as UTEP only made five more field goals after that. Shooting 7-of-31 from the field for 23 percent. Meanwhile, the Blue Raiders went on scoring runs of their own closing out the first half on a 19-5 run. Middle Tennessee shot 45 percent from the field.
In the second half Middle Tennessee would extend their lead to 28 points. UTEP did improve a bit from the field shooting 12-for-27 for 44 percent. Thomas would check out the game at the 1:30 mark as he received applause from home crowd at the Haskins Center. Thomas would finish the night with a team-high 13 points, seven rebounds and four steals. All 13 of his points would come in the second half. Prior to getting his first basket to fall Thomas was 0-for-10 from the field.
Middle Tennessee would outshoot UTEP, 43-33, and outrebound the Miners, 51-33.
Thomas was one of four Miners to score in double-digits. Freshman guard Nigel Hawkins chipped in 10 points, Lathon added 11 and freshman forward Kaosi Ezeagu had 12 points and nine rebounds.
The Blue Raiders and Miners will meet again in the season finale on Saturday, March 9.
"Just want to do some things that we haven't done all year, we haven't won on the road all year," Terry said. "You ought to want to try to win your last game, take it into the into the spring you know as a springboard into what we have to do to."
In other related Miner news former basketball legend Tim Hardaway was honored at halftime by Mayor Dee Margo who proclaimed March 6 as Tim Hardaway Sr. day in El Paso.