Jordan Alexander anchors Lady Miners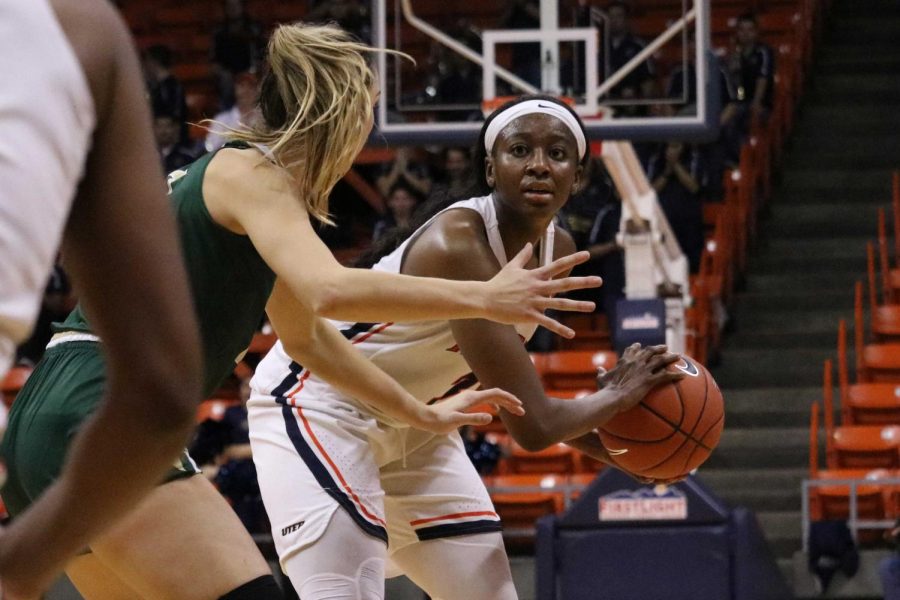 The UTEP women's basketball team has had an anchor in every sense of the word this season in senior forward Jordan Alexander. This season has had its fair share of unfortunate events for the Lady Miners from a depleted injury-filled lineup, to not being able to close out games, but there has been one steady force the lone senior, Alexander.
A versatile and dynamic player, Alexander is a coach's dream due to her exceptional work ethic and valuable dedication to being a leader.
"We ask her to do so many things out there on the floor and she's playing really well right now and like a senior," head coach Kevin Baker said.
Alexander's value to this Lady Miners team is prestigious and she has excelled on the court this season averaging 13 points her last five games, and eight on the season while grabbing an average of five rebounds a game. Losing a player of Alexander's caliber would be tough for any team going into the next season.
"She doesn't know this, but we're suspending her graduation another year because we don't want to lose a player like her," Baker stated.
Alexander started her collegiate basketball career at the University of Louisiana then transferred after her freshman season to Trinity Valley Community College where she reached double-digit scoring on eight occasions averaging six points and two rebounds. Alexander would then come to UTEP after a visit that turned out to be the start of an exceptional two-year career.
"I've only been here for two years, but it's been an amazing experience and instantly on the visit I knew I had to come here and I love the city of El Paso," Alexander said.
Playing at three different programs proved to be beneficial for Alexander as she improved in her game in every phase.
"Going to three different schools, I've got to see different types of basketball being played and different type of coaching styles. I've also had the opportunity to expand my game to where I am now," Alexander said.
Whether it's getting buckets, grabbing boards or dishing assists, Alexander is a critical component in the Lady Miners game plan.
"Even the things that don't show up on the box scores, you don't see a lot of what she does in terms of off the court," Baker said.
After her collegiate basketball career is over Alexander has aspirations of continuing her education.
"Since my major is sociology and my minor is business what I want to do essentially is open up a center and help people and kids," Alexander said.
UTEP will be in action at home at 7 p.m. March 7 against North Texas in the regular season finale.
About the Writer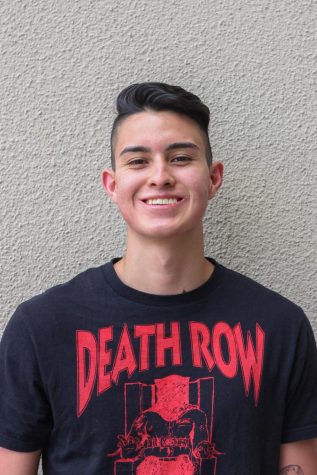 Isaiah Ramirez,
Isaiah Ramirez is a junior multimedia journalism major at the University of Texas at El Paso. Isaiah has worked for the university's paper The Prospector...