UTEP women's basketball looks for major upset vs second place UAB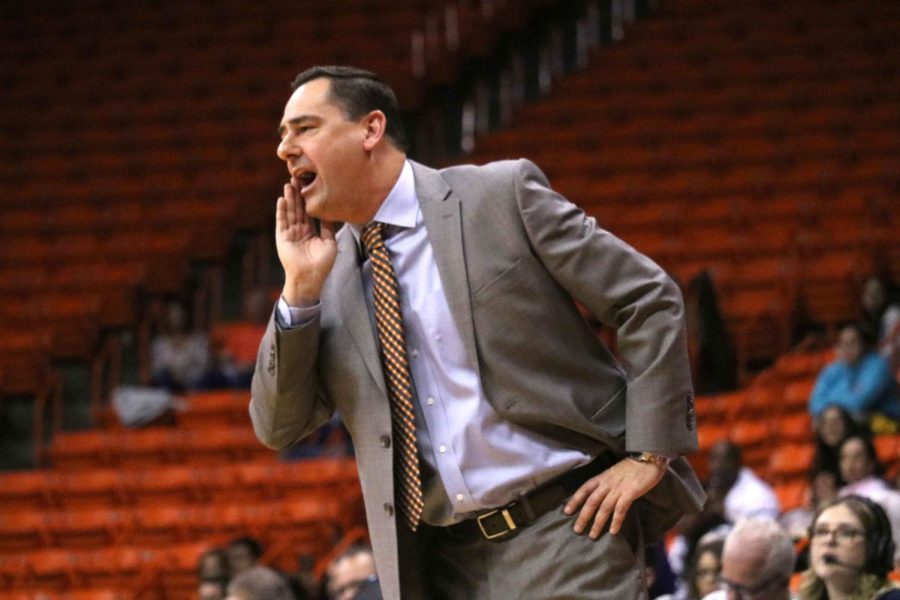 UTEP (7-20, 4-10) will hit the road versus the University Of Alabama at Birmingham ( 22-5,10-4) in a matchup of upper- and lower-tier teams of the conference March 2.
The Miners have a four-game losing streak versus the Blazers and recently suffered a devastating 26-point home loss earlier in the season to them. A road win would be a tall order but a good momentum gainer as they prepare for the conference tournament.
On a positive note, the Lady Miners have locked a spot in the Conference-USA tournament after beating UTSA last week, 77-73.
UAB currently sits in second place in conference play and leads the conference in scoring margin, by averaging 15 more points a game than their opponent. The Blazers have a  balanced scoring team that features four players averaging more than 10 points a game – led by junior forward Racheal Childress at 14 points a game.
Childress, who was the first team all-conference selection last season has been a constant thorn in the side for UTEP as she has averaged 22 points per game against the Miners in her career. In this season's previous matchup, she scored 18 points on six 3-pointers and is second in conference in 3-point percentages at .414.
Another Blazer to watch is junior forward Kaitlyn Thomas who scored 16 points in the previous meeting. She is second in conference in field goal percentage at .596.
The Miners will once again be led by junior forward Zuzanna Puc, who is the only Miner scoring in double-digits, and senior forward Jordan Alexander who has three straight games of more than 13 points.
Puc averages nearly 13 points per game along with seven rebounds per game. Having Puc under the boards should give the Miners a slight advantage in the rebounding department – although as a team, the Blazers have been slightly better in that department. The key for the Lady Miners will be keeping Puc out of foul trouble. Over the past six games, Puc has fouled out twice and been in foul trouble four times.
Alexander is coming off tying a season-high 18 points outing versus University of Texas at San Antonio (UTSA) and will be looking to continue her double-digit scoring streak from the past three games.
Junior forward Katarina Zec, who is second on the team, in scoring at 9.4 points per game will also be looking to extend her double-digit scoring streak to nine games.
Zec will look to bounce back from her dreadful shooting performance in the previous matchup versus the Blazers where she was 2 of 11 from the field for four points.
Over the past eight games, she has shot 49.4 percent from the field which is seven points higher than her season average.
The Miners seem to be a different team than the Blazers faced earlier in a season which had a six-game stretch where they lost by 19 points or more.
"We're a hot team right now. I don't know if anybody wants to play us, we're playing really good basketball right now," said UTEP Head Coach Kevin Baker.UTEP will take on UAB at 1 p.m. March 2 in Birmingham, Alabama.