UTEP hockey looks to win in first round of ACHA regional tournament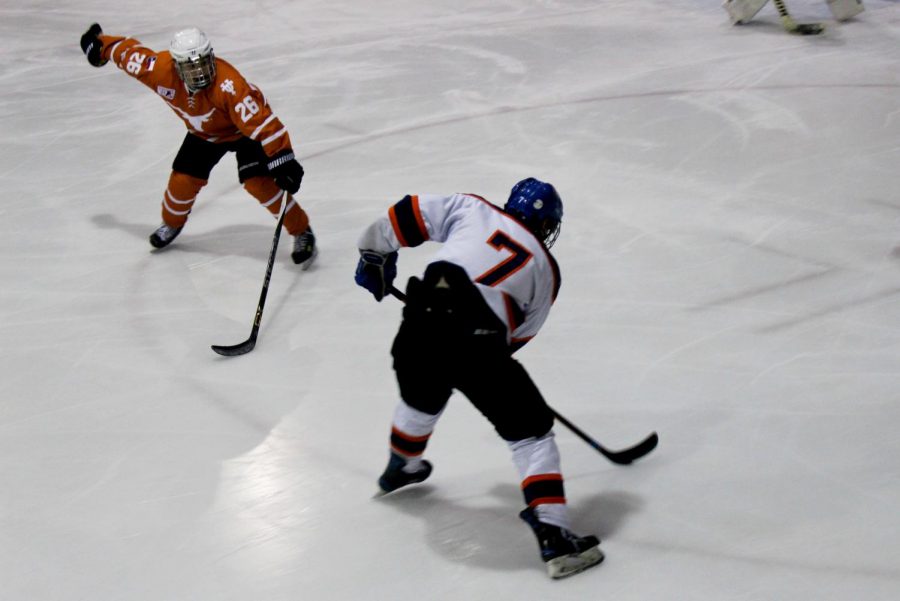 The UTEP Hockey club (25-1-1-1) begins its journey to capture the American Collegiate Hockey Conference Championship (ACHA) title this week as they take on Utah State.
The Miners are the no. 12 seed after winning the Texas Collegiate Hockey Conference Championship, while Utah State drew the number nine seed.
The Miners first appearance in the ACHA did not end well as the Miners fell in the first round against the University of Denver.
With the two top scorers in the conference in freshmen Carlos Wittor and Austin Simpson, UTEP looks primed to redeem that loss two seasons ago, and capitalize on what has been a remarkable season.
"We've talked since day one about getting back to where we were two years ago and since day one of practice, there's been a lot of hard work and everyone has bought into the system," said Head coach Tom Herman.
Scoring is without a doubt one of the main strengths for this Miner team. UTEP finished the regular season with five of the top ten scorers in the TCHC in Wittor, Simpson, and freshmen Jayden Ritchie, Matthew Sanca and Dominik Teras.
Preventing other teams from getting shots in the net was a strength for UTEP as well, with two of top goalies in the conference in freshmen John-Luke Prystayko and Angus Campbell.
Both goalies finished with stifling save percentages, Campbell with .936 and Prystayko with .912.
Utah State does have talent on their side with forward Josh Kerkvilet. Kerkvilet has 21 goals and 14 assists on the season for the Aggies. Kerkvilet's 35 points on the season placed him in second in the Mountain West Conference. The standout forward scored a goal in 11 straight games for Utah State. Kerkvilet had a solid performance against Grand Canyon University in a 5-4 overtime win earlier this year where he scored three goals. 
Another player to watch for the Aggies is defenseman Brett Fernandez. Fernandez finished conference play with 13 goals and eight assists. Fernandez's 21 points placed him 10th in the Mountain West Conference.
The Miners West Regional ACHA matchup against Utah State tips off at 4 p.m. Feb. 28 in Tempe, Arizona.