Up next:UTEP women's basketball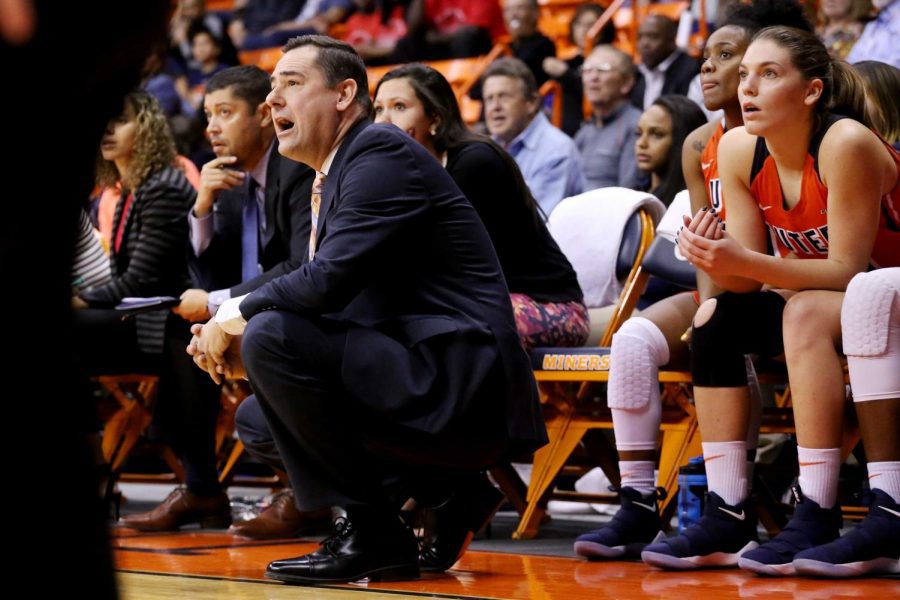 Prospector Staff
February 18, 2019
The UTEP Women's basketball team next matchup will be against the University Of Texas At San Antonio as the regular season is close to conclusion. The Lady Miners are still battling with only seven active players. In their last matchup against Southern Miss UTEP lost with a last-second shot at the buzzer.
The Lady Miners have lost their last two matchups by a combined eleven points. Junior forward Zuzanna Puc has been an anchor scoring the ball and grabbing boards, leading the team in both categories averaging 12.7 points and 7.0 rebounds per game.
UTSA has arguably one of the best rebounders in Conference-USA with junior forward Marie Benson, who is averaging 10.5 rebounds per game placing her second in the conference. Benson put up a season-high 18 rebounds against Utah State earlier this season.
The Lady Miners defeated UTSA last season at home 66-53 on the road and junior forward Katarina Zec had 17 points and four rebounds in that matchup.
UTEP's matchup against UTSA will take place at 1 p.m. Saturday, Feb.23, at the Don Haskins Center.