UTEP soccer has a new leader at the helm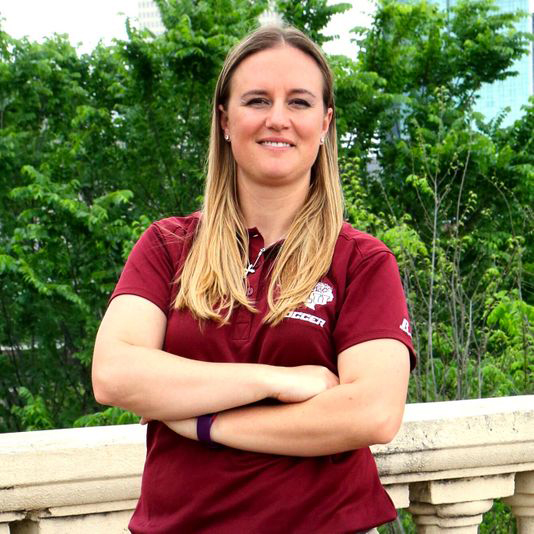 Kathryn Balogun, UTEP Athletics' newest hire, takes over the reins for longtime soccer coach Kevin Cross. Cross has been head soccer coach for the last 18 years and compiled a 211-127-27 record. Balogun comes from Texas Southern where, as head coach, she compiled a 46-52-11 record.
"It is obvious that the Miner community shares many of the same values I do and I look forward to bringing excellence on the field, in the classroom and in the community to the Sun City," said Balogun in a news  release. 
Balogun was previously the assistant soccer coach at Southwestern Athletic Conference rival Alabama State for three seasons. She was a big part in turning around a team that was among the worst in their conference and the entire country, to a team that won 14 games during her last season there. Over the 2008 and 2009 seasons, Alabama State did not win a game and had 32 losses.
During her time at Texas Southern, Balogun helped to stress academics and her team's grade point average increased more than a full point to a 3.3 average. One of the major issues facing Texas Southern was academics and its long history of cutting corners, which resulted in a five-year probationary period and sanctions. She took over at a university in turmoil and worked to set the standard and turn their soccer team into one of the better teams in the conference.
"I am extremely grateful for my time at Texas Southern and in the SWAC, and I believe it has prepared me well for success at UTEP," Balogun said.
In 2016 and 2017, Balogun lost in the SWAC playoffs to her former school Alabama State and conference champion by a penalty kick both seasons.
For 2019, Balogun will have the majority of the team at her disposal including the top five scorers from last season, led by defender Lauren Crenshaw who logged seven goals last season while scoring 15 points. The Miners will be losing longtime goalkeeper Alyssa Palacios, who has been the primary goalie for the past four seasons, but have Caley Leask who started the final five games of last season and only gave up four goals in those matches.
Balogun was a four-year starter (2004-2008) and three-time captain at Campbell University in North Carolina where she garnered second-team All-Atlantic Sun Conference honors.
As a freshman, she was part of an 11-1-7 team that made the NCAA tournament losing in the first round to North Carolina. Balogun made Atlantic Sun All-Academic recognition each year she was there.