UTEP men's golf: Experience leads solid Miner team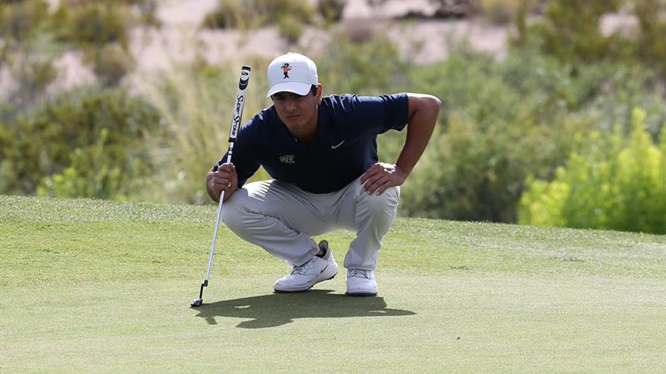 With the spring season officially teed off for the UTEP men's golf team, their sights are set on capping off the season with solid performances. At their first spring tournament of the 2018-2019 season, the Miners placed 12th (282-288-286-856) at the Arizona Intercollegiate Tournament. Several Miners chipped in key contributions during the fall season and that effort has carried over into the spring. Here are golfers to watch this spring season for the Miners.
Aaron Terrazas
Senior Aaron Terrazas is coming off an exceptional fall season for the Miners. Terrazas made a Red Hawk Golf Club record with a career-best score of 65 and earned his first outright collegiate victory at the Pepsi-Cola Classic Oct. 20-21. Terrazas was named the Steve Hoy Athlete of the Week for his performance at that classic. Terrazas won his first collegiate tournament after being honored as the co-champion at the Herb Wimberly Intercollegiate Tournament after shooting a 201 (69-65-67) while shooting a tournament-high 17 birdies. At the Arizona Intercollegiate, Terrazas was the top Miner and fired three-under par and placed 25th at the event while leading the Miners with 38 pars.
Oskar Ambrosius
Sophomore Oskar Ambrosius had a solid performance at the Pepsi-Cola Classic registering (74-67-70-211) and scratched out 14 birdies. Ambrosius placed 32nd (69-69-74-212) at Arizona Intercollegiate and tallied 13 birdies at the event. At the Paintbrush Invitational Tournament, Ambrosius placed 10th at the event (76-70-72-218). As a freshman Ambrosius shot a season low 69 during two tournaments and finished 13th at the tournament, shooting seven-over par (77-77-69). Before arriving at UTEP Ambrosius was a member of the Danish national team and won the 2017 PGA Jyske Bank Championship shooting a personal best of 63.
Santiago Castilla
Sophomore Santiago Castilla finished and tied for 14th at the Herb Wimberly Intercollegiate tournament during his freshman campaign after shooting a 216, three-over par (70-77-69) and finished with a season-best overall score of 216. Castilla also shot three-over par at three tournaments in his freshman season (National Invitational, Western Collegiate, Conference-USA Championship). At the Arizona Intercollegiate tournament, Castilla placed 80th at the event but did eagle hole number eight (par five) in the second round.
The Miners will be in action again Feb. 21-23 at the John Burns Intercollegiate Tournament in Lihue, Kauai, Hawaii.
About the Writer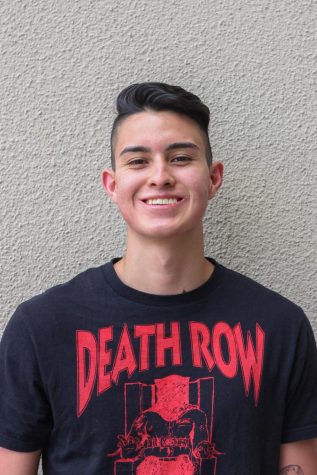 Isaiah Ramirez,
Isaiah Ramirez is a junior multimedia journalism major at the University of Texas at El Paso. Isaiah has worked for the university's paper The Prospector...