'Border Street' exhibition offers insight into adjacent cities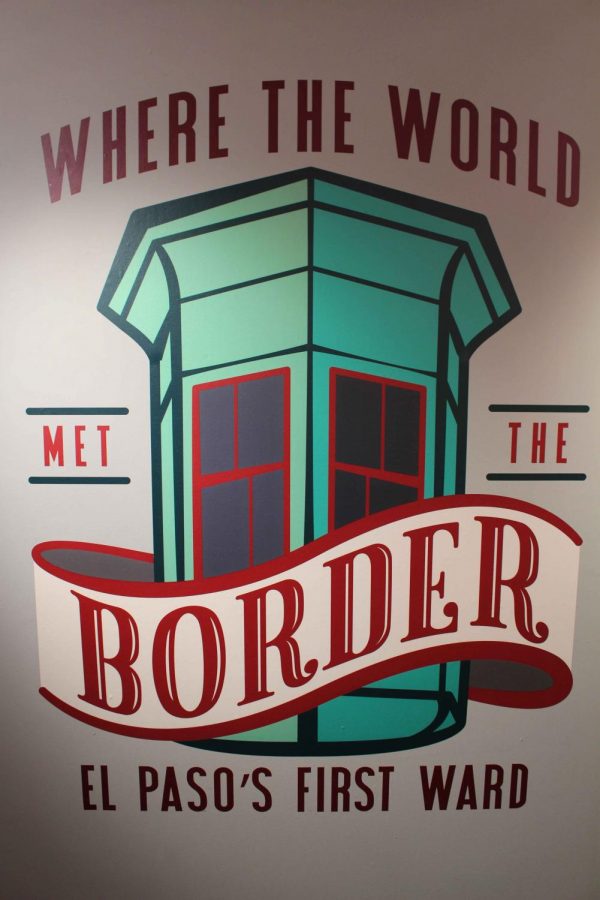 The Centennial Museum unveiled "Border Street," a photo exhibition that celebrates the border culture of the neighboring cities of El Paso and Cd. Juárez, on Thursday, Jan. 31.
The photo exhibition is being held in conjunction with "Rebirth of Duranguito," an exhibition that showcases a video and stills from the community-based plan for El Paso's historic neighborhood.
"I want people to be aware of our border culture. We have a very diverse culture," said Patrick Donohue Craig, organizer of the exhibit. "Border towns have a very unique feel to them and I think it needs to be brought to light and exposed."
Donohue, a UTEP alumnus and local photographer whose work is included in the Border Street project, was in charge of choosing the photographers for the exhibition.
Local photographers Manny Jay Loya, Anais Navarro and Christian Brito Rutiaga were invited by Donohue in order to display the various aspects of the border region through their photography.
"Our southern border is a major topic of discussion nationwide," Donohue said. "Through photographs, I wanted to show it's beauty, and more specifically, the beauty of the people along the Juárez/El Paso border. I also wanted to give exposure to photographers within the area that might not otherwise have an avenue to show their work. Perhaps through both of the above we can transcend some of the unfortunate political divides we're experiencing in our current culture."
Navarro suggests people explore West Texas and this exhibit helps showcase what it has to offer.
"There's a lot more about this part of Texas than a lot of people give credit to. It was nice being able to show a little bit of that and, maybe, inspire people to get out there, drive a little bit to west Texas and see what you can find,"  Navarro said.
In order to arrive at the room in which the Border Street and Rebirth of Duranguito exhibitions are found, visitors have to walk through an exhibition called "El Paso's First Ward: Where the World Met the Border" in which the history of Duranguito is explored in detail.
"We're creating what we're calling an engagement space," said Daniel Carey-Whalen, director of the Centennial Museum and Chihuahuan Desert Gardens. "These two exhibits, we thought, would be a perfect way to kind of start it off. What we're planning on doing now…is inviting faculty, staff, students into this space so that we can have conversations and talk about, for example, downtown El Paso, the future of El Paso."
The Centennial Museum and Chihuahuan Desert Gardens encourages the public to visit the exhibitions, which will be running until April 27, in order to learn about the past and the future of Duranguito and contemplate street photography taken in the border region.
To learn more, visit utep.edu/centennial-museum.