UTEP Football prepares for signing day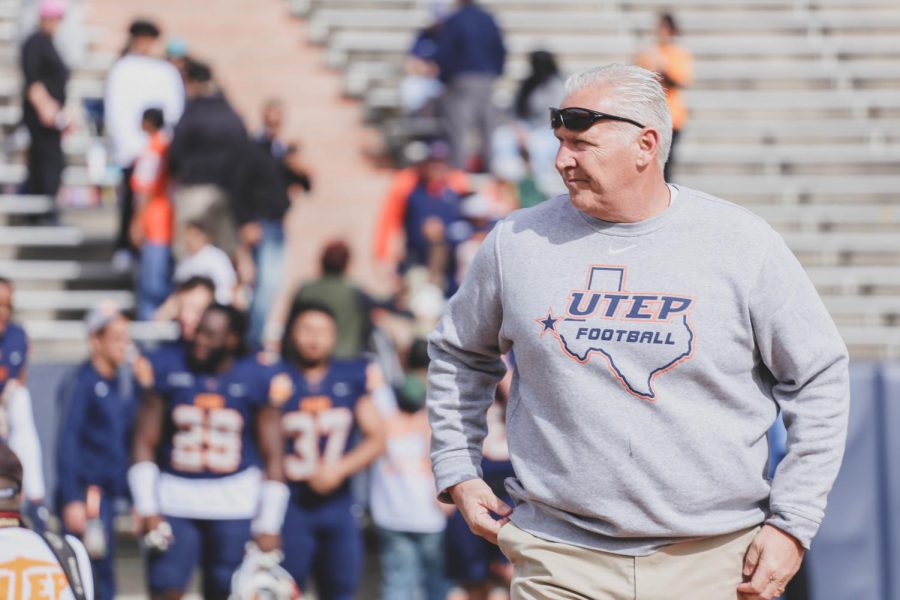 The UTEP football team will debut its latest recruiting class Wednesday, Feb. 6, on television, during the first-ever Miners All-Access signing day special hosted by KFOX14, channel 15 digital and 14 virtual.
The hour-long special will start at 11 a.m. and afterward Head Coach Dana Dimel will address the media.
Last season, Dimel and company were late to the recruiting party but they were able to land players that were able to come in and contribute to a struggling Miners squad.
Notable players from Dimel's first recruiting class include senior quarterback Kai Locksley, graduate transfer C.J. Reese and sophomore guard Zuri Henry.
UTEP recently lost two valuable guys who were verbally committed to UTEP but decided to back out. Former Kansas State quarterback Alex Denton had announced he would transfer and join former offensive coordinator Dana Dimel but called an audible and decided to transfer to TCU. In addition, senior wide receiver Ajani Carter decided to reopen his recruiting process Jan. 22. and decided to join  Utah State. Carter is most known for catching a 45- yard desperation pass to win the Texas Class 6A Division I state championship game Dec. 22.
Players that have signed letters of intent include the lone offensive player three-star quarterback TJ Goodwin who hails from Houston, Texas. The other four that have signed are on the defensive side, with two-star outside linebacker Joe Jay Smith. The 6-foot-2 prospect hails from Garden City, Kansas. Defensive tackle Justin Mayers is a two-star prospect from Frisco, Texas. Cornerback Duron Lowe from Kansas and Miles Banks from Texas are two-star recruits.
Players who have committed to UTEP but have yet to sign their letters of intent is highlighted by El Paso's very own Parkland High School running back Deion Hankins. Hankins is a three-star recruit who was gathering interest from all over the state of Texas. Hankins owns the record for most rushing yards in a season in El Paso. Along with Hankins, Jalen Rudolph, from Gardena, California, is a three-star defensive tackle prospect.
UTEP has 11 commits so far – five signed and the rest will sign Wednesday.