Hockey excels across Sun City: What's next with El Paso Rhinos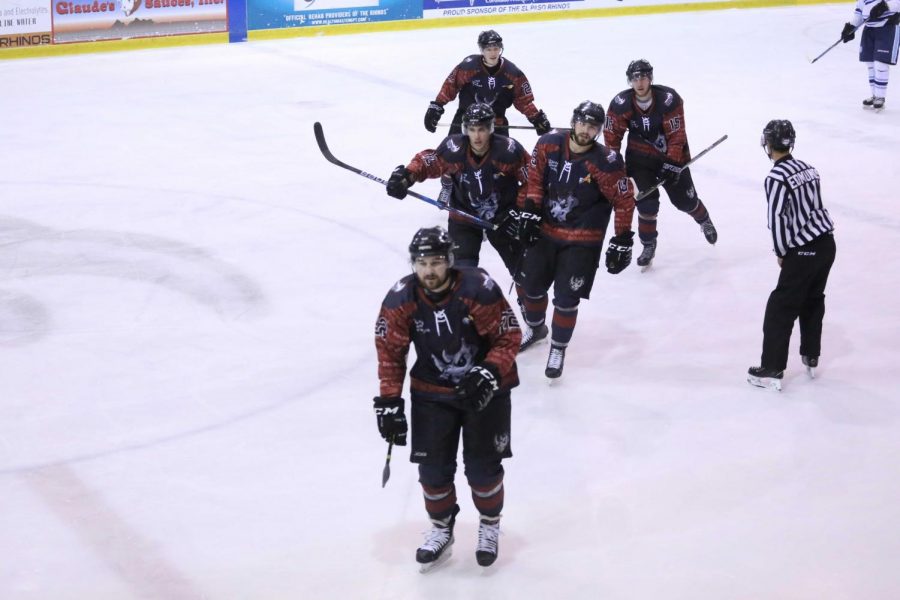 The El Paso Rhinos (24-7) sit in first place in the Junior A midwestern division standing just one game ahead of the Oklahoma City Blazers (23-7). The team has won its last four games, only allowing two goals during their last two matches against the Wichita Thunder. 
The 2017 Thorne Cup and midwestern division champions have been in contested battles as of late with division rival Oklahoma City Blazers, splitting the season series 3-3.
One reason the Rhinos sit at top of the decision is due to forward Jonas Burman. Burman is tied for fourth in the midwestern division in total points on the season at 44.
The Swedish sensation has scored a goal in each of the last four games for the Rhinos while having three assists in the same span. 
Burman leads the Rhinos in assists with 26 and averages six points per game. 
Another reason for the successful scoring for the Rhinos has been the passing of forward Martin Dubsky. 
Dubsky is tied for second on the team with 25 assists. In the Rhinos 5-4 win against the Oklahoma City Blazers on Jan 13. Dubsky had three assists as well as two assists in the next two matchups against the Wichita Thunder. 
The Rhinos have also scored 36 total goals during this four game winning streak. 
With a home record of (11-1) the Rhinos look to extend not only the winning streak but the home winning streak as well when they take on the Ontario Avalanche at the El Paso Special Event Center for a three game series January 25, 26, and 27. 
The first two matchups are set for a 7 p.m. start time, while the final game is set for a 4:30 start time.