Number 12's legacy will not be defined by career roadblock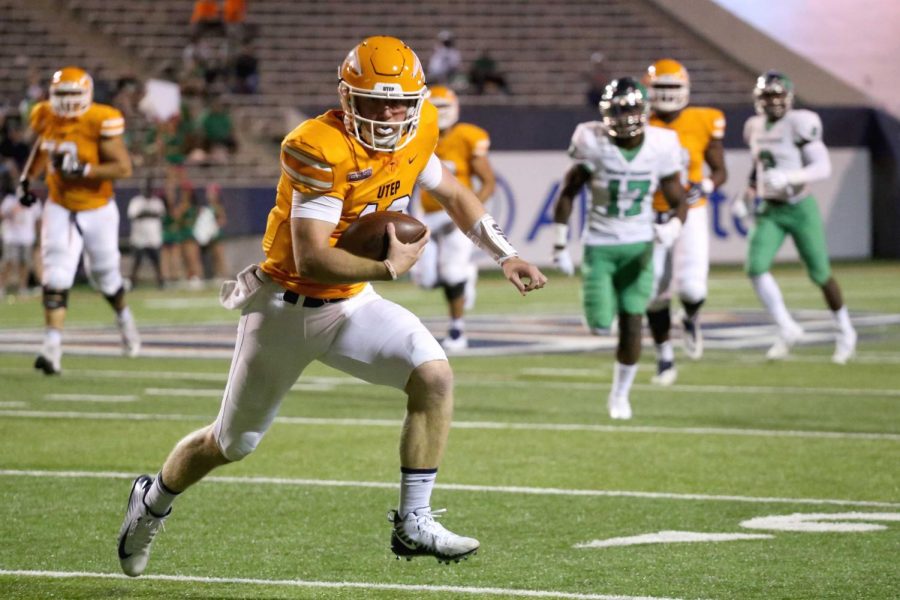 When senior quarterback Ryan Metz started the season for the Miners, he was hoping to write a storybook ending to his UTEP career. Unfortunately, as in the game of football, you are always one play away from having it all end for you.
"My journey as a Miner I mean, it's been quite the journey, a long journey, to say the least. I've been here five and a half, almost six years, and it's just been so memorable," Metz said. "There's a lot of memories that I'll have, not just for the next 10 years but for the rest of my life and it's just been a great honor to be able to wear the orange and blue."
This season against Louisiana Tech, what looked like a simple quarterback run the Miners had been running all season turned into Metz's last ever possession for the Miners. The fifth-year senior suffered his fifth concussion, dating back to his Andress High School football days. This would be the worst one yet as Metz would retire from intercollegiate athletics.
"Throughout life you're always going to encounter some obstacles and I think no matter what, I had fun… it wasn't what I had in mind but, I mean, just being able to still share the field with my teammates, play for these coaches  and create memories on and off the field," Metz said.
But the dream of playing under center in the NFL is still there and that's what Metz will do when he participates in UTEP's pro day.
Metz is going to use pro day to his advantage despite the health concerns surrounding him and intends on delivering a determined performance this upcoming pro day.
"I feel even though I stepped away from playing quarterback at the college level I still have aspirations to play in the NFL," Metz said. "I see it as I don't think there's going to be a whole lot of teams that are gonna look at me because of my history with concussions, but why not give it a shot. Never know what can happen, never know what doors may open and I'm going to take that opportunity to do that on pro day."
If Metz doesn't get the attention of NFL scouts, he has plans lined up to join the UTEP football staff as a graduate assistant coach.
"He's just been a positive part of what we're doing," said head coach Dana Dimel. "He's been so supportive. He worked his tail off and been a leader since the very day that he got here and he's meant so much to this program. He's got all the intangibles to be a really good coach moving forward."
"I want to be around football as long as possible I want to be around this team and that's what I plan on doing," Metz added.
Number 12's debut has to rank as one of the more notable moments in program history—Metz came off the bench for his first taste of NCAA action as a redshirt freshman in 2015 and rallied UTEP to a come from behind win in overtime at New Mexico State, throwing two touchdowns in the victory.
During the season, Metz had a career night against North Texas, becoming the first 300-yard passer in the program since 2013. That night, Metz had a total of three touchdowns throwing a total of 313 yards, the first time ever since quarterback Jameill Showers did it in 2013.
"It's huge, I mean especially being a hometown kid," Metz said. "Having come to the games when I was little seeing Jordan Palmer, Trevor Vittatoe kind of light up the scoreboard and getting that opportunity to not necessarily wear the same uniform, uniforms kind of changed over the years but to get to be a Miner, that's been such a such a great honor, one that I hope I made El Paso proud."
Metz finished his career with 26 touchdowns, ranking him ninth all-time in program history, and 22 interceptions. He threw 3,488 yards and finished his career with four rushing touchdowns.