Miners prepare for back-to-back home games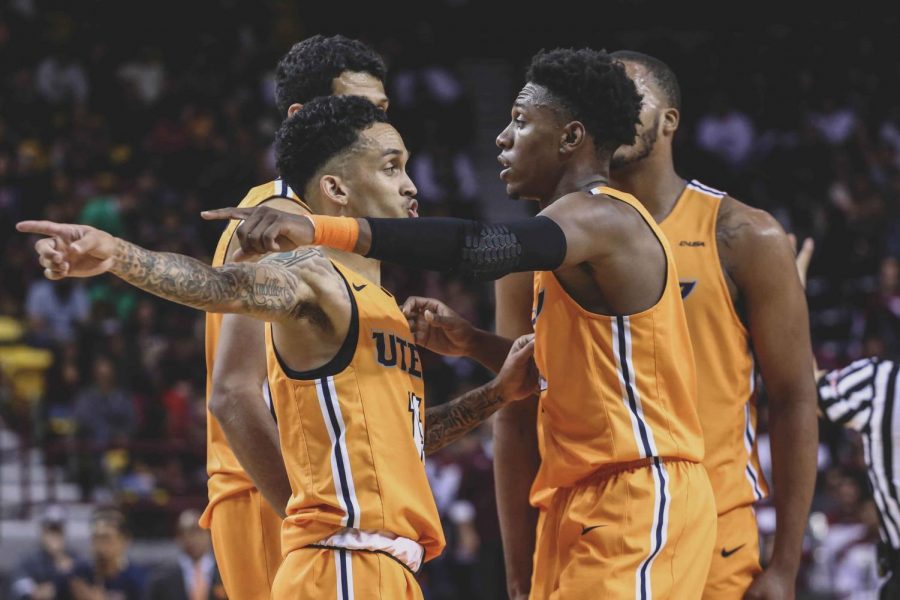 The UTEP men's basketball team (2-3) looks to remain undefeated at home this season as they are set to battle against their archrival New Mexico State (4-1) on Wednesday, Nov. 28, and Northwestern State (2-4) on Saturday, Dec. 1.
Coming off a tough loss to the New Mexico Lobos, the Miners are focused on bouncing back in the win column. Here are a couple of key points to look at for UTEP and their upcoming opponents.
Ride the Wave of Gilyard
Sophomore guard Evan Gilyard has been playing exceptionally as of late. Gilyard was named Conference USA Player of the Week, leading the Miners in scoring in four out of the five games played this season, and averaging a team-high 20 points per game. Gilyard is third in scoring in C-USA. Gilyard is also the team's leading three-point shooter, shooting 50 percent, tying him for fifth best in the conference. At 5-feet-11 inches tall, Gilyard is not your usual suspect for an imposing rebounder but with an average of four rebounds per game this season, that is exactly what he has been for the Miners. Against Eastern New Mexico, Gilyard registered a team-high 11 rebounds, while tying a career-high 29 points in route to a 66-59 win. If the Miners plan on winning at home this week and in the future, Gilyard must be their main centerpiece.
Cut down on turnovers
Turnovers are inevitable in basketball but with 87 turnovers through five games, ball security has become a main issue for the Miners.  UTEP is averaging 17 turnovers per game. New Mexico State will look to capitalize off those turnovers, as they currently average 15 points a game off turnovers. In the Miners' last two road games against  New Mexico and Arizona, they had 17 turnovers and had a season-high 22 turnovers, respectively.
Big Man On Campus
Freshman forward, Efe Odige, was named C-USA Freshman Player of the Week, averaging a double-double on the season, and leading C-USA in rebounding with 10 per game and is 16th in the conference in scoring with 14 points per game. Odigie is shooting 58 percent from the field, putting him ninth in the conference. In the last matchup against the Aggies, Odige put up 13 points but had his lowest rebounding performance of the season with five.
Main opposing players to focus on
New Mexico State's main centerpiece is junior guard A.J. Harris, who is averaging 15 points per game, which puts him fifth in the Western Athletic Conference. The Aggies are also relying on another junior guard in Terrell Brown who is averaging 13 points per game ranking him 13th in the WAC while also averaging three rebounds per game.
Northwestern State is looking for their first road win of the season, and to do that they will rely on the play of senior center Ishmael Lane. Lane is averaging a team-high 15 points and seven rebounds per game while shooting 46 percent from the field for the Demons. Senior guard Deandre Love is averaging 10 points and three rebounds per game for the Demons and the tandem of Lane and Love will be the main area of concern for the Miners.
Tip-off against New Mexico State is set for 7.p.m on Nov. 28.
Tip-off against Northwestern State is set for 7.p.m on Dec. 1.
Isaiah Ramirez may be reached at [email protected]
About the Contributors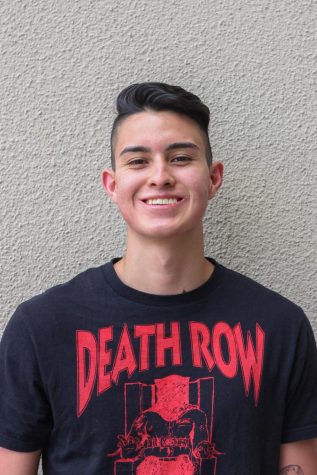 Isaiah Ramirez,
Isaiah Ramirez is a junior multimedia journalism major at the University of Texas at El Paso. Isaiah has worked for the university's paper The Prospector...