UTEP Women's Basketball set to take the court in Thanksgiving Classic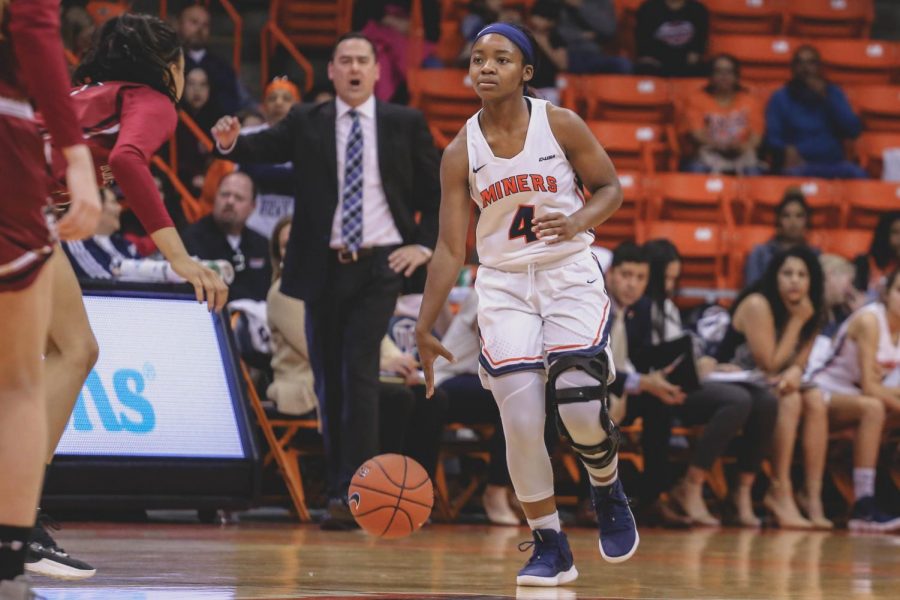 The UTEP Women's basketball team is set to play two games over two days as part of the seventh-annual UTEP Thanksgiving Classic at the Don Haskins Center.
UTEP will go head-to-head against two members of the Southland Conference.
First, UTEP( 2-1) will battle Nicolas State (0-4) then will match up against Abilene Christian (4-0).
Looking ahead to these two matchups here's some insight into the Miners opponents and what UTEP will need to do to walk out the Classic 2-0. 
Nicholls State has been tested
Nicholls State is 0-4 but the Lady Colonels have been tested well to start the season facing tough opponents in preseason play.
To start the season Nicholls State has played the likes of Baylor, Auburn, and Texas State. The average margin of defeat between the three games is 25 points, but going up against respected programs may strengthen Nicholls State's performances moving forward.
The Lady Colonels are the defending Southland Conference tournament champions.
This is only the second matchup against UTEP for Nicholls State with the Lady Colonels winning the first matchup back in 1990.
Star Player for Nicholls State
Nicholls State is led by 2017 SWAC conference player of the year Cassidy Barrios. The junior guard is fifth all-time in program history with 1,333 points and second in blocks with 91.
Barrios is averaging 22 points a game on the young season, ranking 30th in the nation.
Last season Barrios was named MVP of the Southland Conference, leading the Lady Colonels to a tournament championship and a berth in the NCAA tournament.
Key Points Against Abilene Christian University
Abilene Christian is 4-0 on the young season under sixth-year head coach Julie Goodenough.
The Lady Wildcats are coming off a 58-46 win against New Mexico State.
Junior guard Breanna Wright will be the main concern for UTEP as she is averaging 16 points and five assists through the first four games.
Abilene Christian will be a threat to shoot the lights out as the Lady Wildcats are shooting 31 percent from the three-point line, and 42 percent from the field.
Defensively the Lady Wildcats create pressure only allowing opponents to shoot 16 percent from behind the arc (10-62), and 30 percent from the field.
The last matchup between these two programs was March 17, 2016, in the first round of the WNIT where UTEP edged out Abilene Christian 66-62.
UTEP will lean on strong core
The Miners will lean on Junior's Ariona Gill, Zuzanna Puc, and Katarina Zec in this weekends matchups.
All three are averaging double figures in points with Puc averaging 15 followed by Gill and Zec with 11.
Puc has back-to-back double-double performances which put her at 26th in the nation with those two outings and is leading the team in minutes with 35.
Zec has been a steady contributor for UTEP forming a tough tandem with Puc as both forwards have been playing at a high level as of late.
Gill is off to a strong start in her first season on the court for UTEP and tailed 39 minutes in her last performance while scoring 14 points, but struggled from the field shooting 2-of-11. UTEP will need her to flip the switch in the Classic if they look to come out with a win.
Rebounding for UTEP must continue
UTEP has two steady rebounders in Zec and Puc (9rpg and 7rpg) respectively putting both in the top ten in C-USA.
UTEP is averaging 43 rebounds per game while allowing opponents to 29 rebounds per game.
The Lady Miners have outrebounded every opponent they've faced this season.
Abilene Christian has been steady on the glass this season as well averaging 47 rebounds per game through their first four games while allowing opponents to grab 29 rebounds per game.
Nicolas State has struggled to grab boards on the young season averaging 27 rebounds per game while opponents have been averaging 42 rebounds per game.
UTEP's matchup against Nicholls State is set to tip off at 3:30 p.m. Friday, Nov. 23.
UTEP will close out the Thanksgiving CLassic against Abilene Christian on Saturday, Nov. 24, tipoff is scheduled for 7 p.m.
About the Writer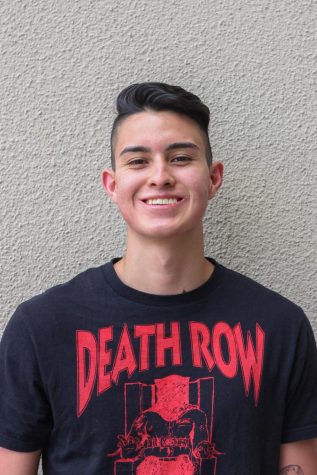 Isaiah Ramirez,
Isaiah Ramirez is a junior multimedia journalism major at the University of Texas at El Paso. Isaiah has worked for the university's paper The Prospector...