UTEP men's basketball faces second consectuive road test against Arizona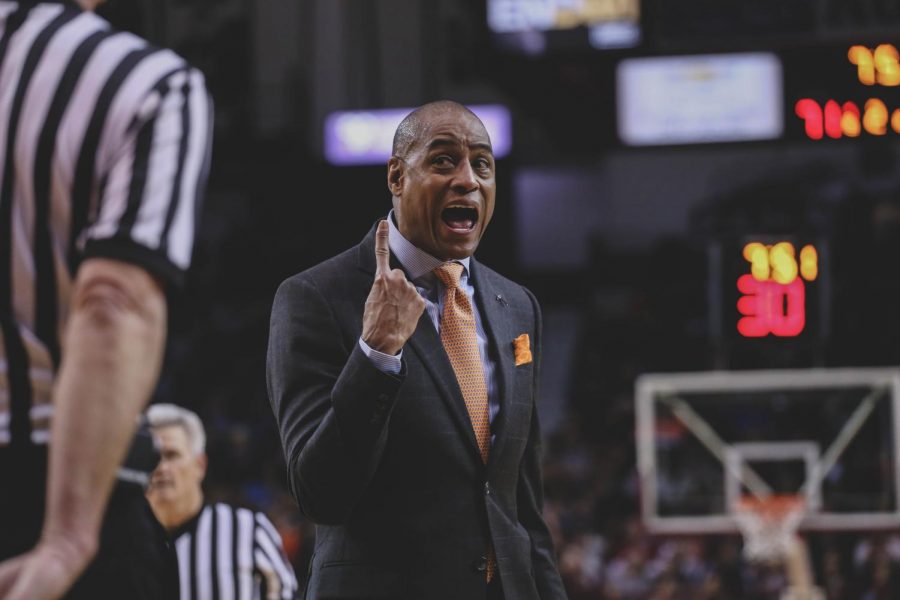 The UTEP men's basketball team continues their season with a strong road test as the Miners travels to Tucson AZ, to play Pac-12 powerhouse the Arizona Wildcats.
The Miners (1-1) after suffering their first defeat of the season to New Mexico State last Friday, look to face a Wildcats (2-0) team that has won their first two games by more than 20-plus points-margins.
"We're excited about the challenge to go down and playing the national power in Arizona," said head coach Rodney Terry. "My respect for Sean (Miller, Arizona head coach) and what he's been able to do while he's been there and built on the tradition there. One of the toughest environments to play out there in our region as well so we're excited about trying to another outing to try to get better."
This young Miners team has four freshman contributing major minutes for this squad. Coach Terry views this second consecutive game on the road as an opportunity for the young team to get better.
"The freshman they're learning every day off the court on the court," Terry said. "It's just a major learning curve, guys going from high school to college, so every day is an opportunity to get better."
Sophomore guard Evan Gilyard is the Miners leading scorer through two games. Gilyard is the first Miner since Antoine Gillespie (1994-95) to score 24 points or more in the first two games of the season, Gilyard put up 24 in the season opener against UT Permian Basin and 25 points against NMSU.
Coach Terry isn't worried about scoring points, he is more focused on building the Miners defense. UTEP gave up 96 points in the loss to NMSU.
"I want to guard," Terry said. "We'll find a way to score on any given night you know we're going to have guys step up and score for us but our whole deal is going to be predicated on can we get stops. Take pride in their defense. It's not an individual sport to play golf go play tennis. This is a basketball team and again we want to sit down and guard. That's what our mindset is going to be, defending not worrying about points."
In addition, UTEP will get much-needed depth added to their lineup. Freshman guard Nigel Hawkins returned to practice Monday and will be available for his first game of the season against Arizona.
The Miners have been playing with a seven-man rotation, with three guards in play, the addition of Hawkins gives coach Terry a much-needed man for an already thin bench. Sophomore guard Kobe Magee has played forty minutes in both games for the Miners.
"It's huge, I'm excited to see that," the lone senior forward Paul Thomas said. "We haven't seen our full rotation since Grand Canyon so I'm excited to see how a full group in a real game. I think it will help a lot as far as getting guys in and out and keeping guys fresh."
Tip-off against Arizona is set for 6 p.m. Wednesday, Nov. 14, and can be watched on the Pac-12 Network.