Borderzine celebrates 10 years with 'without borders' photo contest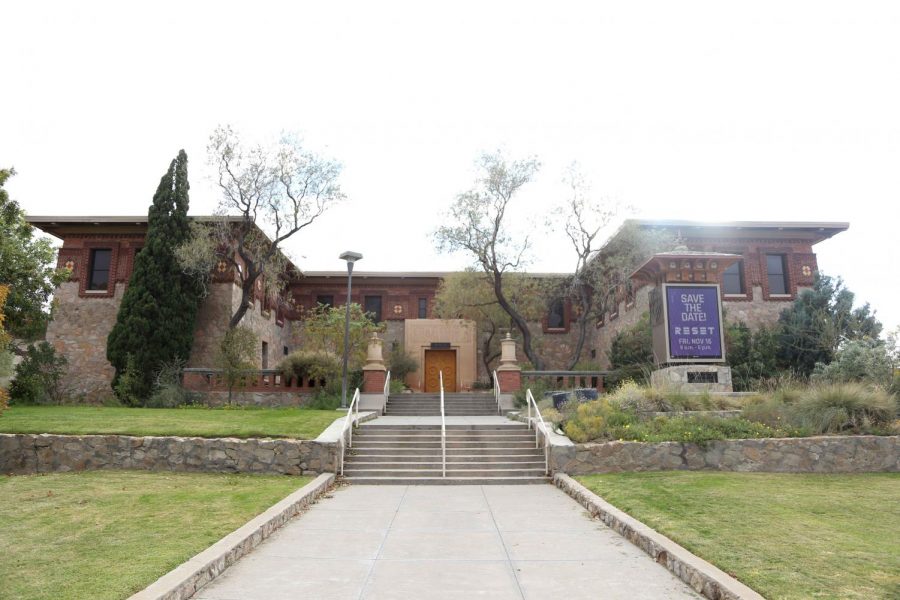 To commemorate the 10th anniversary of Borderzine.com, the Department of Communication is holding a national photo contest for college students called 2018 Sin Fronteras, Without Borders Photo Contest.
"I think that a photo contest like this is very important in showcasing the border," said senior psychology major Arturo Rubio. "These pictures provide an opportunity to give people from all over the country a chance to see the beauty and diversity that we are lucky to see everyday living near our sister city of Juárez. Being born and raised on the border, I feel a responsibility to portray the region in a light that people that are not from here might be able to relate to."
Rubio is just one of 20 students who entered the contest with hopes of winning. The majority of the participants are from UTEP, but some of the contestants are from San Antonio.
Borderzine is celebrating its 10th anniversary of covering border life and increasing diversity in newsrooms, by showcasing the best photojournalism by college students. Photos submitted through the registration website will be exhibited starting with a reception at the Centennial Museum Monday, Nov. 19. The exhibit is scheduled to run through December.
"We have something very special and very unique here and we want to tell the world about what we're doing," said associate professor Eraldo Chiecchi. "We're now in our 10th year. So we're celebrating in part with this photo contest. And that's part of the purpose of the photo contest. Plus I want to give students an opportunity for students to showcase their work to the world."
This contest is also open to students enrolled in a university in the continental U.S. To enter students must have completed a registration form and submitted an entry fee of $15 per photo.
Photo requirements include that the photos submitted be taken within one year before the date of entry and may not have previously won any awards in a national contest. Every photo must be submitted digitally, minor editing and cropping are allowed, photo captions must be accurate and it must be an original picture from the sole provider.
In order to select a winner, there will be two judges—Chiecchi will be the UTEP sponsor, and the second judge will be Al Diaz of the Miami Herald. Each judge is considered a photographic expert in their field.
There will be two rounds of judging. The first round will select the 10 best submissions from all the photos submitted and will advance to the next round as finalists. In the second round, the judges will select first place and second place winners. Finalists and winner selections will be based on the following judging criteria: creativity, photographic quality, genuineness and authenticity of the content. 
Winning submissions will be posted with information on the Borderzine website, and winners will be notified via email no later than Nov. 19. The first and second place winner will receive a gift certificate from "B&H Photo and Video" valued at $250 and $100, respectively. In addition, the first and second place winning photographs will be published in Borderzine.com and displayed in a photo gallery exhibit at UTEP.
The exhibition begins Thursday, Nov. 19 at The Centennial Museum.
Daniel Mendez may be reached at [email protected]