UTEP women's basketball prepares for two home games this week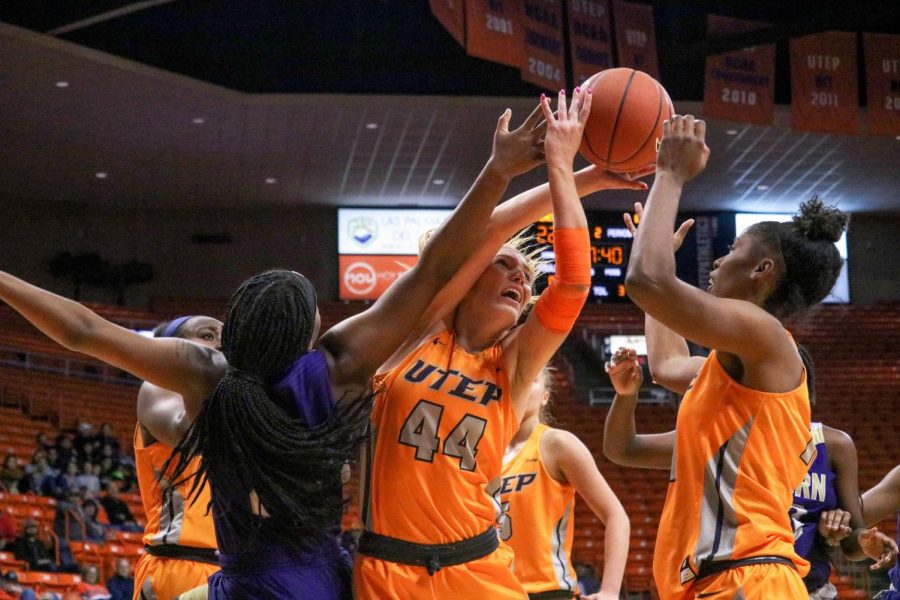 After a 77-51 victory in their season opener against Alcorn State, the UTEP women's basketball team looks like they will be a solid team with tremendous upside. With two home games against Cal State Bakersfield (2-0) and rival New Mexico State (2-0) this week for the Miners, here are a few highlights to mention, and improvements they will need to make in their next two outings.
The Puc & Zec Tandem
Returning letters and junior forward international standouts in Zuzanna Puc and Katarina Zec were crucial in UTEP's victory against the Lady Braves.
Puc was the leading scorer for UTEP with 18 points and second-leading rebounder with seven. Puc was 72 percent from the field shooting an efficient 8-of-11.
Last season the Poland native shot 55 percent from the field.
"I know for Katarina the only thing she's going to remember from this game is those two miss free throws (2-of-4) but that's a testament to the type of hardworking and determined player she is," head coach Kevin Baker said postgame after the Miner defeated Alcorn State.
The Serbian standout Zec shot 50 percent from the field going 4-of-8 for 11 points and was one rebound shy of a double-double with nine for the Miners. Zec was also perfect from the free throw line cashing in on her two attempts.
Zec led all players with 32 minutes against Alcorn State almost mirroring her 31-minute average from a season ago.
Assist to turnover ratio
UTEP had a 23-27 assist to turnover ratio against Alcorn State which is an area of improvement heading into Cal State Bakersfield.
"It was a typical first game of the year and sometimes in that first game of the year you're going to have 27 turnovers," Baker said.
"I'm not proud of that nor am I excited about that but I think there's way more positives out there that we can build on and look forward to Cal State Bakersfield," Baker added.
Last season UTEP's assist to turnover ratio was 13-18.
Every Miner that played against Alcorn State committed a turnover against the Lady Braves.
Cal State Bakersfield has forced an average of 15 turnovers a game through two games this season and have averaged 13 points off turnovers a game.
Will the three-year streak be broken?
The last time UTEP defeated New Mexico State was Dec. 5, 2015 in a 71-65 win in Las Cruces.
Last season against the Aggies, the Miners were leading by a point heading into the half but were overpowered in the third quarter, getting outscored 25-13, leading to defeat.
In that game, Zec tied the program record with seven three's and had a career-high 22 points for UTEP.
The Aggies are 2-0 this season and are led by senior forward Brooke Salas who is averaging 22 points and six rebounds a game through the first two games, and junior forward Gia Pack with 16 points and seven rebounds a game. 
NMSU leads the all-time series against UTEP 52-32.
Tip-off against Cal State Bakersfield is set for 7  p.m. Wednesday, Nov. 14. Tip-off against NMSU is set for 1.p.m. Saturday, Nov. 17.
Isaiah Ramirez may be reached at [email protected]
About the Contributor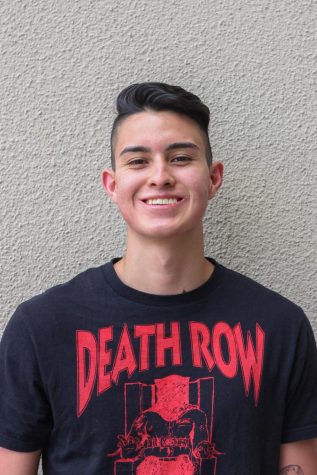 Isaiah Ramirez,
Isaiah Ramirez is a junior multimedia journalism major at the University of Texas at El Paso. Isaiah has worked for the university's paper The Prospector...