Broadway in El Paso returns to celebrate its 15th anniversary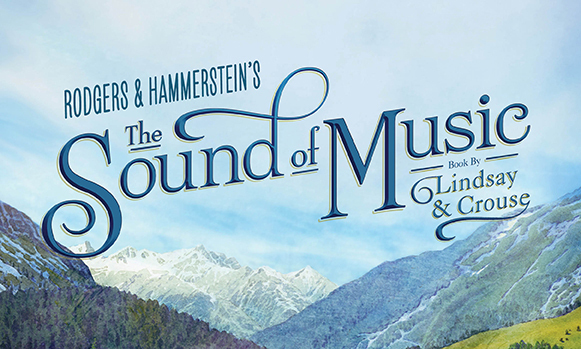 Live music and dancing comes right in time for the holidays as El Paso Electric presents Broadway in El Paso's 15th Anniversary with a total of six musicals for the 2018-2019 season.
El Paso Live will host the Broadway series in Downtown El Paso at the historical Plaza Theater, starting the season in November with award winning musicals.
"We have been getting good quality shows because the audience is responding and attending the shows brought here to the borderland," said Holly Fields event marketing manager of Destination El Paso. "The entire series is so magical, the theatre is so beautiful it's wonderful to see the shows in there."
For the upcoming 2018-19 season Fields says "there is something for everyone" this year, including kids.
To start the season the first show to run will be Rodgers and Hammerstein's award winning musical "The Sound of Music" on Nov. 10 and Nov. 11.
"A lot of people are familiar with the film and that story, but this is a brand new production attempting to go into the original story (that people are not familiar with) of Maria and the von Trapp family," Fields said. "The songs are classics and just beautiful."
On Dec. 11 and Dec. 12, comes the heartwarming musical "Finding Neverland", based off of the character Peter Pan. This musical is about a playwright struggling to find inspiration when he meets four adventurous young brothers.
On Jan. 29 and Jan. 30, 2019 the true story of rock and roll hall of famers, The Four Seasons comes to the Broadway stage in "Jersey Boys" with feature songs like "Sherry" and "Oh What a Night".
On Feb. 9, 2019 the hot musical celebration of "Kinky Boots" takes the audience on trip from an average gentlemen's shoe factory in Northampton to the chic catwalks of Milan to show "sometimes the best way to fit in is to stand out."
On March 9, 2019, Time Rice and Andrew Lloyd Webber's musical "Evita" comes to the stage to engages the audience with the story of the "rise and fall of one of the world's most glamorous first ladies."
"I have directed six different productions of "Evita"  here at the UTEP Dinner Theatre with our last production being six years ago for our 30th Anniversary," said Greg Taylor, associate professor at the UTEP department of theatre and dance. "I am thrilled that Broadway in El Paso is presenting "Evita" and hope it is a big seller for them so more people can experience this amazing musical."
On April 2 and April 3, 2019, comes "Something Rotten" a musical comedy, set in 1595 during the time of Shakespeare, about two brothers' fight for success in the world of theater as they attempt to write a hit play while encountering bumps in the road.
On Dec. 8, a special holiday add-on of "Christmas Wonderland Holiday Spectacular" will dazzle the crowd as they enjoy classic holiday jingles.
Currently, tickets are on sale for "The Sound of Music," "Finding Neverland" and "Christmans Wonderland Holiday Spectacular" and can be purchased online at elpasolive.com/broadway or on Ticketmaster.
For theatre lovers, Broadway in El Paso is offering a six-show season package and a five-show season package that does not include "Jersey Boys". For more details about season packages and to purchase season packages visit elpasolive.com/broadway or Ticketmaster.
Catherine Ramirez may be reached at [email protected].