UTEP wraps up exhibition slate with a 70-51 win over the Rattlers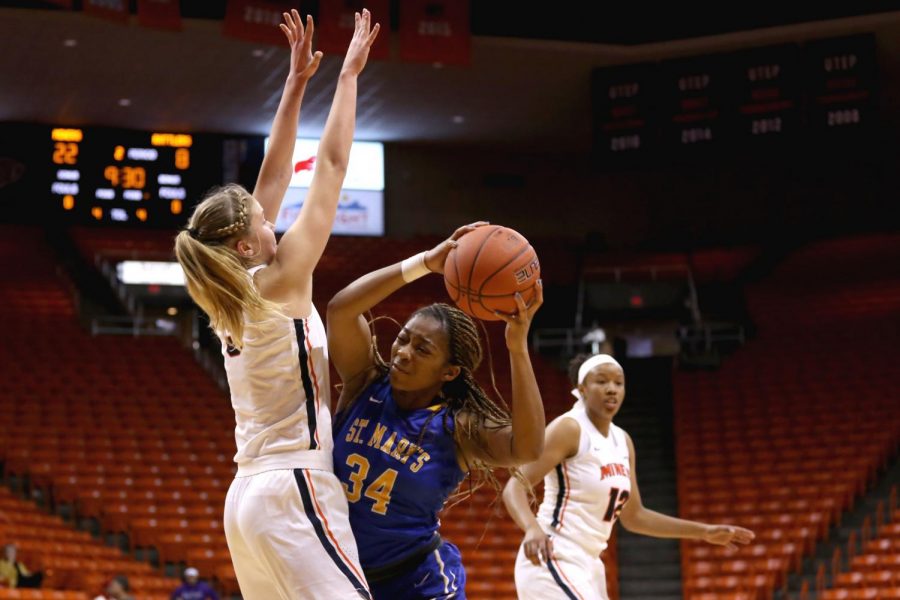 UTEP women's basketball completed their exhibition part of the schedule with a win over the St. Mary's Rattlers 70-51, Sunday afternoon at the Don Haskins Center.
"The biggest thing I thought we were a lot better this week than we were last week, that was the goal," said head coach Kevin Baker. "We really needed to improve and get better in a week's time and it was very noticeable that we're playing better basketball in a week's time."
UTEP had three players score in double-digits‑Junior forward Zuzanna Puc led all Miners with 15 points, senior Jordan Alexander added 13 points and junior Katarina Zec added 10 points. Zec also had a team-high four assists.
UTEP came out to a demanding lead after the first period, leading St. Mary's 22-8. The Miners shot 57 percent from the field. In the second period, UTEP was outscored 19-13, UTEP struggled to build on their offensive rhythm of the first period, nailing four shots on 14 attempts. UTEP was outrebounded in the second period 15-7.
"The rebounding issue was addressed in the locker room so we kind of take it seriously and try to fix the main issue," Puc said.
UTEP came out and outscored the Rattlers, 35-14, in the second half. UTEP shot 41 percent and 44 percent in the third and fourth period, whereas the Rattlers shot 23 percent and 30 percent respectively.
UTEP will now look ahead to this upcoming weekend, when the women's basketball officially kicks off against Alcorn State on Saturday, Nov. 10, at 7 p.m.