UTEP Volleyball sends out seniors with a w on "Senior Day"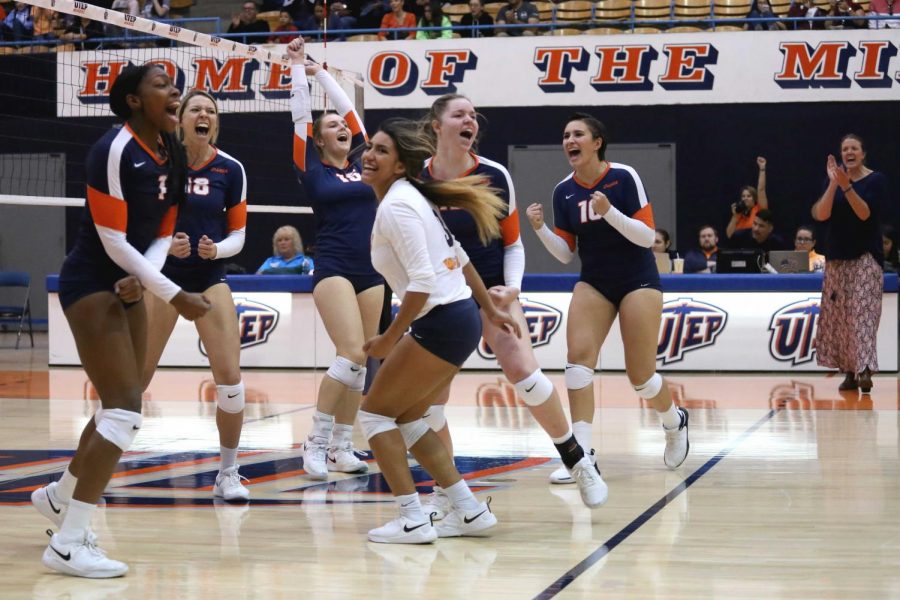 The UTEP volleyball team swept Charlotte in three sets, on Sunday afternoon at Memorial Gym for the Miners first home victory of the season.
UTEP (5-19, 2-10 C-USA) led Charlotte (15-14, 5-8 C-USA) throughout the match with set scores, of 25-21, 26-24, 25-15. The Miners home-sweep victory was the first since Oct. 29, 2017, against Middle Tennessee.
Junior outside hitter Macey Austin had a double-double, 14 kills, and 12 digs, and in her final career home game for the Miners senior middle blocker, Kylie Baumgartner had four kills and two blocks. Baumgartner is now fifth all-time in total blocks with 341. Freshman setter Kristen Fritsche distributed 38 assists to her teammates and sophomore defensive specialist Briana Bustillos dug a team-high 17 balls.
Fellow seniors middle blocker Maddie Morgan and outside hitter Ashley Grzebeniak helped chime in winning performances for the Mines. Morgan had seven kills and four blocks, while Grzebeniak had the crucial kill in the last set to help secure the victory for the Miners.
The Miners will complete the season on the road against North Texas on Nov. 8 and against UTSA Nov. 10.