Up Next: UTEP volleyball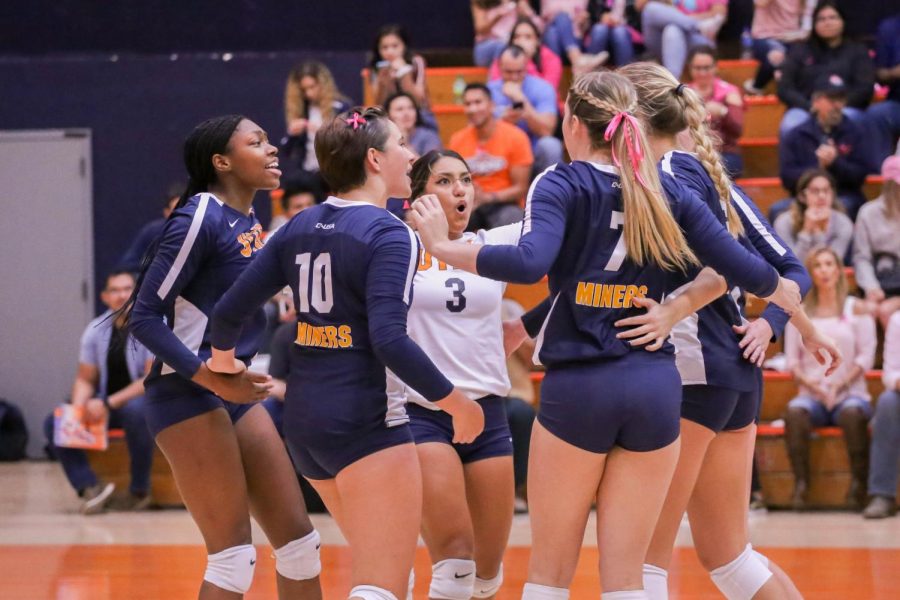 This past Friday night the UTEP volleyball team recorded their first conference win against Louisiana Tech (6-17, 1-7) on Oct. 19. 
The Miners would then go on to lose to Middle Tennessee (7-15, 2-7) in three sets on Sunday, Oct. 21.
The Miners (4-17, 1-8) were led by outside hitter Macey Austin. The junior posted a double-double with 16 kills and 19 digs. Her 19 digs were a new career high. Austin has a total of 294 kills on the season. Freshmen Serena Patterson is second on the team with 126 kills. Fellow freshman setter Kristen Fritsche leads the Miners with 688 assists on the season, no other Miner is anywhere close to that. Sophomore defensive specialist Brianna Bustillos is second in assists with 57.
WKU is led by senior middle hitter Rachel Anderson who has 293 kills on the season. Freshman defensive specialist Payton Frederick has 297 digs to lead the team. 
UTEP's next game will be Friday, Oct. 26, against Western Kentucky University (14-9, 5-3) at Memorial Gym at 6 p.m.