Up Next: UTEP Soccer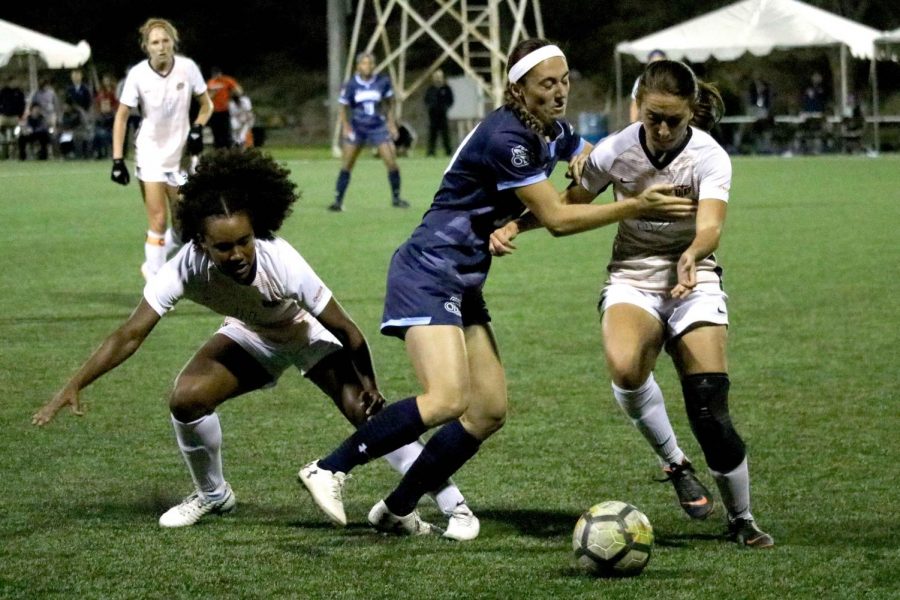 The UTEP soccer team will finish the season against the UTSA Roadrunners on Friday, Oct. 26.
UTEP (7-8-3, 2-5-2) will be looking to finish the season on a high note knowing they are going to be in for a battle with one of their main rivals.
"We want to just end (the season) on a win and ending on a win will give us another winning season and a big win against a rival, it's gonna be tough at their place, " said head coach Kevin Cross.
Sitting in 11th place in the C-USA standings, the Miners are five points behind the eighth and final playoff spot which is held by the Rice Owls. UTEP's leading scorer junior Lauren Crenshaw added another goal to her stellar season this past Sunday in a 2-2 tie against Old Dominion University. Crenshaw is ranked seventh in C-USA in goals.
Sophomore goalkeeper Caley Leask made her fourth consecutive start for the Miners. She has a total of 29 saves in five game appearances.
The Roadrunners (6-9-1, 2-6-2) are led by sophomore forward Ellis Patterson. She leads the team with six goals on the season. Senior goalkeeper Michelle Cole has 58 saves on the season which ranks her 12th in C-USA, Cole is also in the top five goalies with the most shutouts this year with five.
Both teams have multiple shots on goal throughout the season, in comparison, UTEP has 27 goals on 233 attempts, whereas UTSA has scored 24 goals on 214 attempts.