Can the Miners break the chains?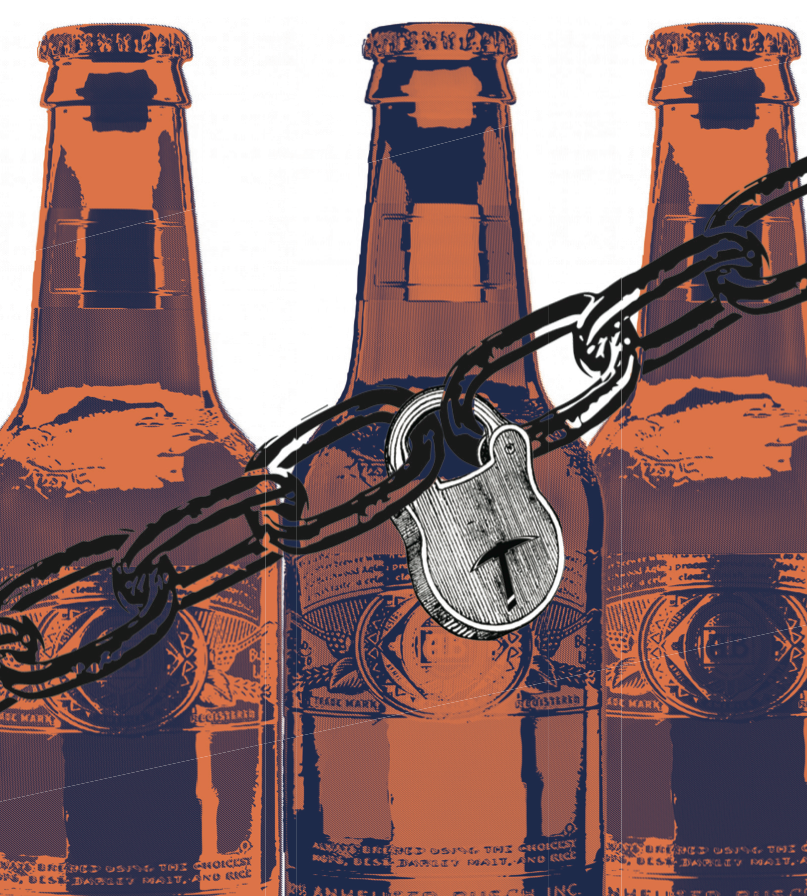 On Oct. 11, a local podcast called Fire and Ice helped L&F Distributors of El Paso announce Orange Pride, also known as the #BreakTheChains campaign at eight bars around El Paso. The concept is once "the local university team wins a football game" the chains will be unlocked.
The "local university team" they are referring to is the UTEP Miners football team, whose current losing streak is at 19-games. L&F had to market their campaign that way because Coors Light is the official beer sponsor of the UTEP football team.
"We saw the excitement and energy it brought to Cleveland when Bud Light did it with the Browns, we just thought the same could be done for El Paso," L&F Distributors said in a statement.
The concept is similar to  what Bud Light did when the Cleveland Browns ended their 19-game losing streak, filling bars and streets across the town with a fridge full of beer waiting to be unlocked once the Browns won a game, that happened earlier this year on Sept. 20, in a 21-17 victory against the New York Jets. 
Sitting around bars across the city of El Paso are towers of Bud Light and Bud Light Orange locked up by chains waiting to be unlocked and consumed, rather than locked fridges.
"The way they're doing it where it's not just one centralized location but they have the bars on different sides of town and it kind of gets people more amped up for it, said media personality, Michael Tipton. "You go hang out with your friends and you really have hope that this happens."
Co-host of the Fire and Ice podcast, Tipton, 36, is the one that put the plan in action when he first brought up the idea on Twitter than later on his own podcast called The Shootout. Tipton's goal with the idea was to sell out the Sun Bowl. In theory, by guaranteeing a beer for every person and placing fridges at both entrances of the Sun Bowl, more people would come. All of this was contingent on if UTEP won the game.
He was inspired by how the city of Cleveland reacted when the Browns ended their losing streak. One of his friends heard the podcast and asked if he could suggest it to L&F. Which they did. L&F loved the idea so much that a few days later the plan was put in motion with a scheduled announcement for Tipton's next show.
"It was just like that quick in less than a week and we already had everything set up for the announcement it was intense," Tipton said.
"Our on-premise sales team played a huge role in executing this program," L&F said in a press release. "They communicated the program with the participating accounts and executed it within days."
L&F gave hints on their Facebook page as to which bars were participating in the event, but opted not to name and location of all eight bars. As of now, five of the eight bars known to be: Cabo Joes, Union Draft House, Ditzy Duck, Spirit of 66, and Brass Monkey.
This past Saturday, when UTEP was in a tightly contested battle against Louisiana Tech, Miner alum and fan Jorge Reyes, 31, went out to the bars to support the Miners.
"We're actually looking all over the place to find the game and then when we noticed nobody was playing it we came to Ditzy Duck because we knew they had the chains on the beer," Reyes said.
The season ticket holder first went to Cabo Joes in hopes of watching the game but left because they were not showing the game. He then went to Ditzy Duck and watched the game there with his friend on an iPhone because they were not showing the game as well. The game was only available for ESPN Plus subscribers which is currently only available as an addition on the ESPN app and not the website. Reyes was disappointed that the bars that were participating were not showing the game and was hopeful that next game they will find a way of showing it for audiences.
"I've always been a critic of bars that don't show UTEP games when there's a way to get it, I mean, it's not like the old days. It's on ESPN Plus, there's a way to get it," Reyes said.
Since UTEP official beer sponsor is Coors Light, no UTEP player or coaches could comment on the matter, but some players such as junior quarterback Kai Locksley have embraced the concept on social media embracing the hashtag and tweeting out #BreakTheChains.
If the "local university" does not end their losing streak aka #BreakTheChains, L&F Distributors are prepared for that outcome as well but they are hoping that does not happen.
Daniel Mendez may be reached at [email protected]