Terrific tandem leads Miners to hot start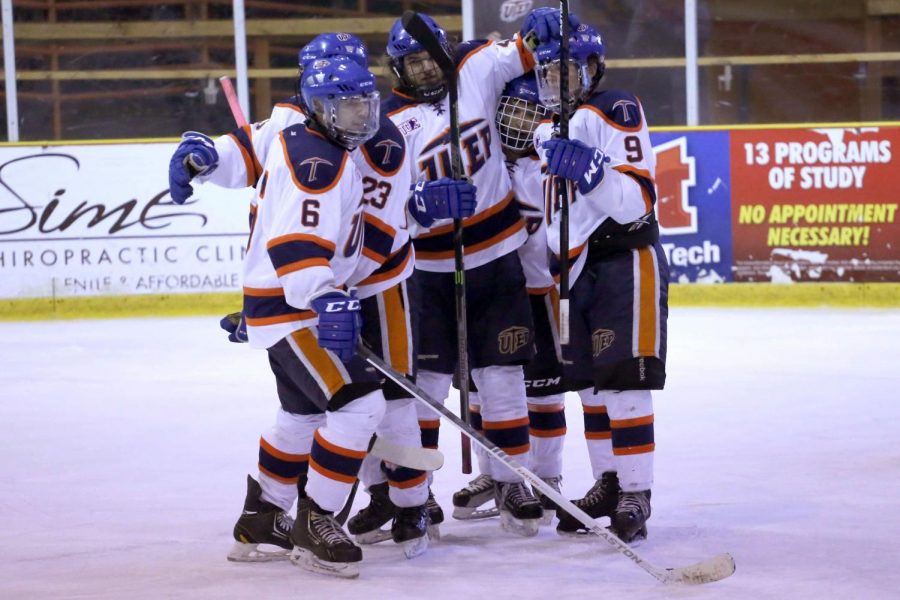 Hockey is not traditionally associated with the city of El Paso, but with the recent stellar play of the UTEP Club hockey team, that has changed.
Two players in particular­­­­—freshman forward Austin Simpson and junior Forward Matt Sanca, are two vital reasons why the UTEP hockey team has had an exceptional season thus far.
Simpson, who leads the team with sixteen goals and has three hat tricks this season in matchups against Texas Tech, Texas State and the University of New Mexico, relies on his speed and extensive knowledge of the game to put him in successful scoring positions.
"My speed is what I've been sticking to and that's been working for me and I don't plan on changing that up quite yet," Simpson said.
Simpson is currently ranked third in the Texas Collegiate Hockey Conference in points with 28, which combines goals and assists.
Last season Simpson played for the local AAU Junior Hockey team known as the El Paso Rhinos who were the 2017 Thorne Cup Champions. Simpson scored the game-winning goal against the Utah Outliers to send the Rhinos to the championship game.
"Last year it was great playing for the Rhinos and it feels good having the support of the fans here in El Paso that definitely helped a lot," Simpson said.
Simpson was also named the Texas Collegiate Hockey Conference player of the week for his doubleheader performance against the University of Texas and his performance against Texas State, where he had 11 points and five assists through three games.
With an abundant amount of talent and skill, the freshman forward's future is bright with thoughts of playing professionally internationally.
"Coming in as a freshman I haven't looked that far into the future yet but my options are pretty open and I might try out a couple of years playing in Europe and see how it is out there after I graduate," Simpson said.
Junior Forward Matt Sanca has been another vital piece in leading this Miners team to an 8-2 record and 4-2 in conference play.
Last season, Sanca led the team with 42 points through 14 goals and 28 assists.
Currently, Sanca has 17 points on the season, including two goals and four assists in the Miners recent doubleheader against the University of New Mexico.
"We just stick to our game plan and our coach's game plan of getting shots on net and I feel that's where we've been successful," Sanca said.
Sanca was a part of the 2016 team that captured a conference championship, and after falling in the conference playoffs last season, Sanca believes the Miners have what it takes to compete for a championship.
"As the season goes on we just have to keep gelling together but that's just going to get better as the season progress as well as our team chemistry," Sanca said.
Chemistry with twin brother and junior forward Jon Sanca comes easily to Matt considering they have been on the ice together the last three years at UTEP.
"We've been playing together the last three years on the same line and it helps that he knows where I'm always at and vice versa especially when we're trying to make plays and score goals," Sanca said.
After this upcoming bye week, UTEP will finish up non-conference play, in a doubleheader against the University of New Mexico (5-3) in Albuquerque, New Mexico, Nov. 2-3.
Isaiah Ramirez may be reached at [email protected]
About the Contributor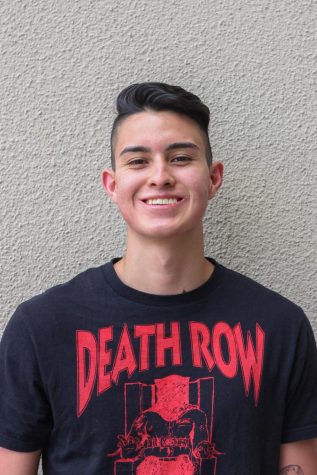 Isaiah Ramirez,
Isaiah Ramirez is a junior multimedia journalism major at the University of Texas at El Paso. Isaiah has worked for the university's paper The Prospector...