UTEP Volleyball hopes to improve for the remainder of the season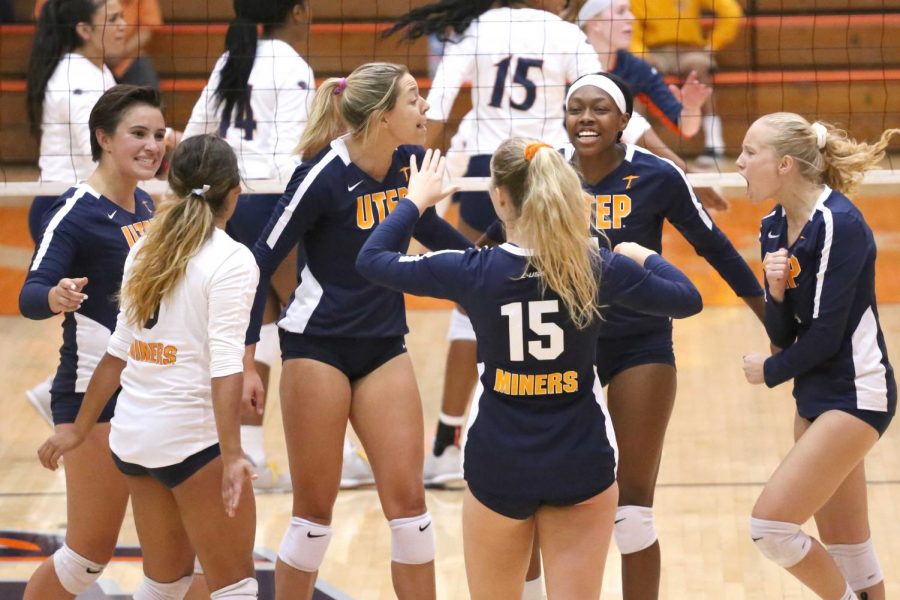 It's been a rough season so far for the UTEP volleyball team, but with nine conference games left to play there is still hope for a turnaround.
The Miners are showing signs of improvement as of late and look to exceed expectations through conference play despite a six-game losing streak.
In their matchup against UTSA on Sept. 30, the Miners came back from a two-set deficit to extend the match to five sets. UTSA is currently in fourth place in Conference-USA standings at 11-5 overall and 3-1 in conference play.
Earlier in the season during their Golden State road trip against San Diego State (5-14, 3-7) on Sept. 15, the Miners came out victorious in five sets.
Sophomore outside hitter Cheyenne Jones had a career-high of 15 kills, and freshman setter Kristin Fritsche accomplished her first 50 plus assist match with 54.
Senior middle blocker Kylie Baumgartner is now third all-time in block assists with 295 and sixth all-time in total blocks with 336.
Junior outside hitter and team captain Briana Arellano had a career-high 29 digs in the last matchup against UTSA and freshman setter Hayley Meshay had a career-high five kills and 15 assists against the Roadrunners.
The Miners last winning season was in 2012, which was head coach Holly Watt's first year coaching the team when they finished with a 16-13 campaign while going 10-6 in conference play.
Now in 2018, the road to a successful season has been a tough one with opponents like Pac-12 powerhouse No. 21 Arizona (14-3, 7-1) on Sept. 7.
The Wildcats defeated the Miners in four sets but there were signs of progress within that match. Freshman middle blocker Martine Kragholm recorded a career-high with three aces. Sophomore defensive specialist Briana Bustillos had a game-high 16 assists in that matchup.
In their first conference matchup of the season, UTEP faced the Rice Owls which ended in a three-set shutout defeat. The Owls are currently in first place in C-USA with an undefeated conference record of 4-0 and an overall record of 13-4.
The Miners battled conference foe UAB in a match that had a promising start. Through the first set, freshman outside hitter, Serena Patterson and junior outside hitter Macy Austin combined for six kills that led to a first set victory, 25-17.
Unfortunately, the early spark was put out and UAB moved on to win the next three sets, Baumgartner had a season-high three blocks for the Miners.
UAB is currently ranked among the top five in conference play in kills per set with 12.81.
Close matchups have been the narrative as of late for UTEP, and that was evident in their recent matchup this past Sunday, Oct. 7, against Marshall.
Through the first three sets, UTEP was up two sets to Marshall's one. As they were led by junior Briana Arellano's three straight kills to put the Miners up 9-3 in the third set in route to the set victory.
Marshall would then come back and take the next two sets winning the third set 15-6. The Thundering Herd who are now 9-11 overall and 2-4 in conference play were led by redshirt sophomore Ciara Debell who had 27 kills for the game. Bustillos had her third 20-plus dig performance of the season.
UTEP is currently 3-11 overall and 0-5 in conference play.
Moving forward the Miners will return home from their two-game road trip to battle Florida Atlantic (13-4, 4-1) on Oct. 12, at 6 p.m. at Memorial Gym.
Isaiah Ramirez may be reached at [email protected]
About the Writer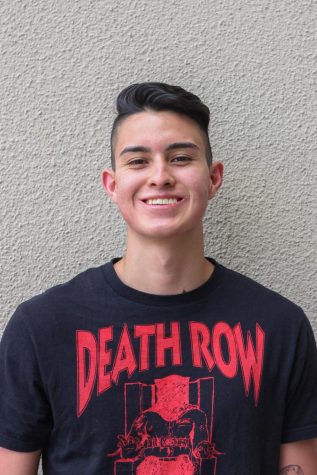 Isaiah Ramirez,
Isaiah Ramirez is a junior multimedia journalism major at the University of Texas at El Paso. Isaiah has worked for the university's paper The Prospector...