Fit Fam El Paso becomes local internet sensation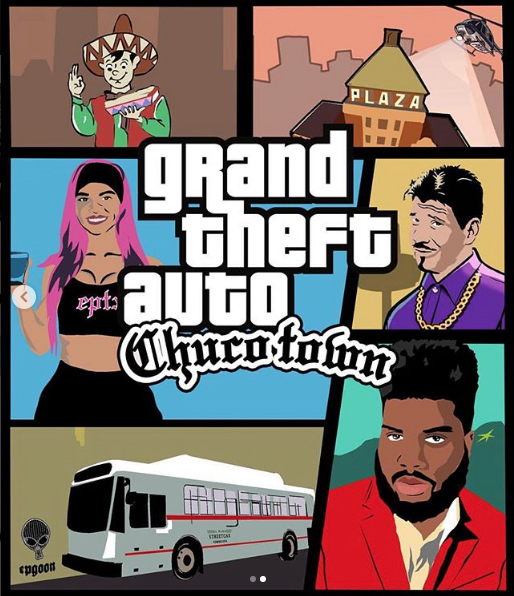 Nesting in the realms of the social media world lives one of El Paso's prime social media destinations, Fit Fam El Paso, an Instagram account run through a local perspective with over 50,000 followers and counting. 
From mind-boggling bar fights to traffic delays across town, Fit Fam has turned into the prime destination for El Pasoans on social media to tune in and get a little bit of everything.
Log on to gain some comedic relief and watch a video of a funny-looking drunk guy doing karaoke poorly at a dive bar. Or watch their near-hour long Instagram stories. Before hopping in your car to your next destination, check Fit Fam for traffic on the roads. And, if you dare, send hilarious videos or photos of friends in hopes that it will make the page, via direct message.
It's beautiful at times, cringeworthy at others, but mostly a collection of laughs and a decent way to pass the time.
Some may argue this page is insensitive, showing a poor representation of El Pasoans or might step too far at times with their reposts. For the most part, though, Fit Fam El Paso's content is primarily done directly by the users themselves who send content in. The Fit Fam creators just simply filter in the stories that will attract more of a following.
WorldStar Hip-Hop did it, so Fit Fam El Paso can too.
It first originated as a sole Instagram page for fitness and gym promotion. It was aimed to promote a healthy lifestyle, with its main target market being from El Paso. They would re-post users that would tag them for their "#TransformationTuesday" posts or "#WCW" (or women crush Wednesday). Then it became more than just workout lives and nutrition.
Fit Fam then evolved to adding a few memes that would relate to El Pasoans in the mix. They would repost certain images they felt were funny and tried to appeal to a broader audience. The user, who remains anonymous, takes direct messages from anyone that follows the creator of the page and then decides which post he will post on his page.
Now, Fit Fam is a constant revolving door, with hilarious and sometimes even relevant content up 24/7. Spell out "Fit Fam" using utensils at work? They'll repost it. See your hilarious abuelo do something funny? They'll repost it. See a gruesome fight at the bar? Oh, they'll definitely repost it.
Here are some examples of their posts from recent weeks:
"Our guy @____ lost SIXTY-THREE pounds. Bro, that's the equivalent weight of one El Paso Fuckboy gone! Haha, amazing job. #transformationtuesday #fitfamep."

"Tonight kicks off the official last full weekend of Summer! Make it count, El Paso! Here's another recap of the last few fun weeks. Did you make the cut? Thanks for all your submissions! #fitfamep"

"When it's 10:53 and you haven't yelled 'IT'S MODELO TIME' or 'FIT FAM!!' once…"
Now with over 50,000 followers, the account is also at a high value. Forbes magazine estimates Instagram accounts with over 50 thousand followers can generate thousands of dollars in advertisement revenue or sponsorships. Now the account offers a direct message system for "business inquiries" and continues to push advertisements on their page.
So while both profitable and hilarious, Fit Fam is the best destination for relevant El Paso information and tons of laughs online. 
Adrian Broaddus may be reached at [email protected]
About the Writer
Adrian Broaddus, Sports Editor
Adrian Broaddus is the sports editor for The Prospector. He is a junior multimedia journalism major with a minor in political science.



Adrian...