Career Center offering services for students to dress to impress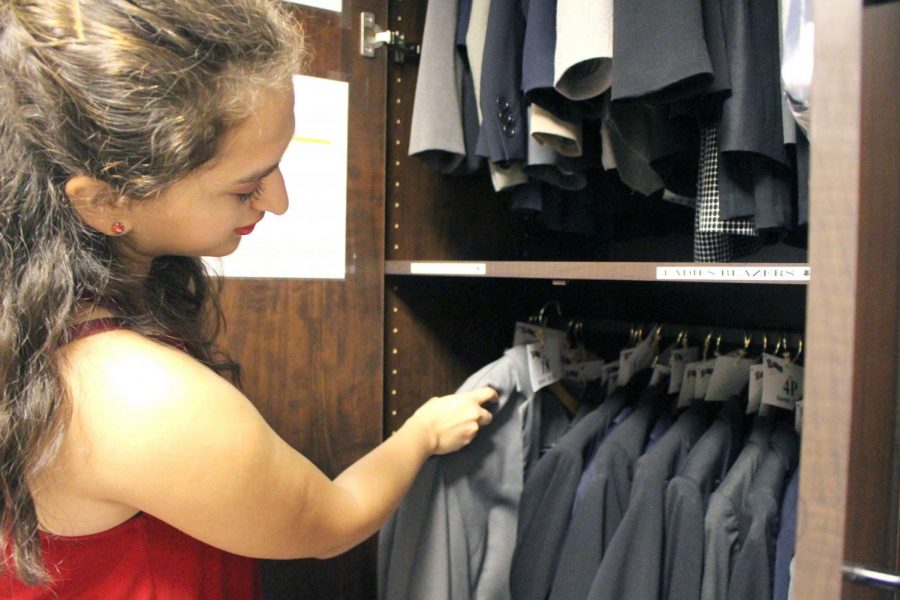 Brianna Chavez, Reporter
September 17, 2018
The University Career Center and national retail store JCPenney have teamed up to create the UTEP Suit Up Event to help students find clothes for their next business venture.
All currently enrolled students can visit the JCPenney at Cielo Vista Mall in East El Paso on Sept. 30 and receive a 40 percent discount on all business attire.
The offer includes suits, dresses, sport coats, dress pants, shoes, accessories and briefcases.
To receive a discount, students have to bring their Miner Gold Card.
This is the first year that UTEP and JCPenney have joined forces to provide students with the clothes they need to impress their next employer.
Craig Thompson, associate director of the center, said the retail store has successfully tried this campaign with other universities across the country and personally reached out to UTEP. 
"Our goal is to have about 400 students (participate) and I know we won't have any problem doing that," Thompson said.
This is just one of the many services the Career Center provides for all UTEP students.
The UTEP Career Closet, which has been in existence for over four years, provides students with brand new clothing for their next business event or networking opportunity.
Students can rent a one full outfit at a time, like a suit and one tie, for seven days.
"The only thing we ask is that they bring the attire back dry cleaned. So there's no cost to any currently enrolled student other than the dry cleaning," Thompson said.
Students must provide an itemized receipt from the dry cleaners in order to return the clothing.
Psychology senior, Jackie Quezada, has rented clothes from the career closet before and would definitely do it again in the future.
"I think it's useful because either students aren't really sure what they should be wearing to an interview or career fair and the closet can help," Quezada said.
The University Career Center is also encouraging students to use the closet if need be and dress to impress for their annual Career Fair Expo.
"Instead of going out and having a spend a lot of money on that, (students) can just use that resource," Thompson said.
Over 115 employers for a variety of majors will be gathered inside the Don Haskins Center for two days, Sept. 20 and 21.
Employers will be looking to hire full-time employees and interns for summer 2019.
The Career Center advises all students to make sure they have multiple copies of their resume on hand just in case.
"Sometimes when the employers meet someone that they want to consider for an internship (or job), they'll take them and do an interview right then and there," Thompson said.
Thompson wants students, especially underclassmen, to use the expo as an exploration tool and ask questions that show the employers that they're interested in their companies.
"We always encourage students to come out and talk to some of these employers so they have an understanding of what they would need to get a job," Thompson said.
The UTEP Suit Up event runs from 6:30 p.m. to 9 p.m. Cielo Vista Mall is located on 8401 Gateway Boulevard West.
For a list of all the employers that will be featured at this year's expo visit the University Career Center's website and look the list under the events tab.
The Career Fair Expo will run from 9 a.m. to 2 p.m.
Brianna Chavez may be reached at [email protected]