UTEP preparing to launch new safety app in the coming weeks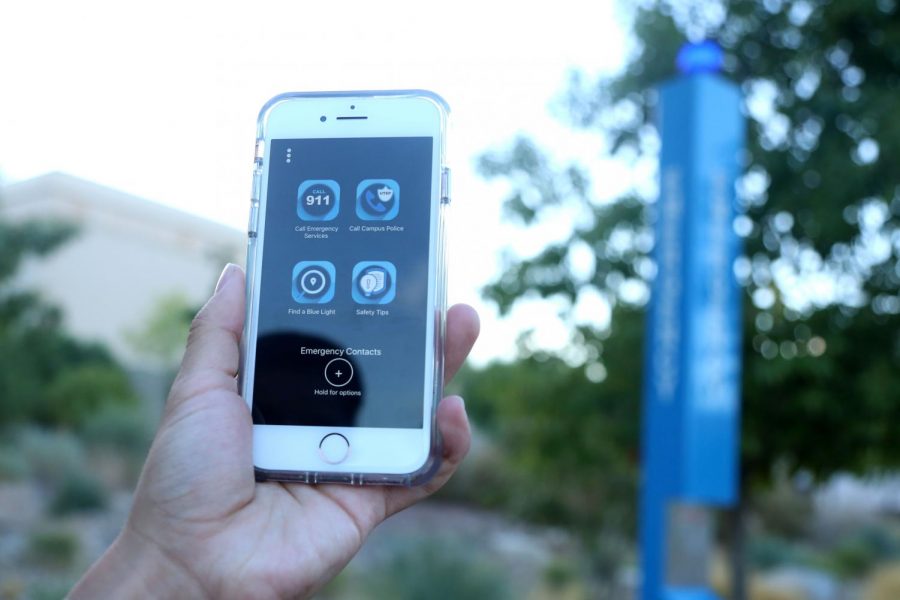 Samantha Pasillas, Contributor
September 11, 2018
With safety as a top priority, UTEP will launch a new app that provides students, faculty, and staff with the constant reassurance of their safety.
The UTEP BlueLights app will be a free downloadable application on mobile devices that allows students and staff to call for assistance on campus if it is ever needed. The app will feature quick access to campus police or emergency contacts, with geolocation, campus "safe" zone mapping and on-campus safety tips and resources.
The app is both iPhone and Android friendly, and although there is no set date for when the UTEP BlueLights app will officially launch, students have felt that this new idea will benefit the campus greatly.  
"I think that's pretty cool. It's beneficial just because everybody is already on their phone," said Angel Garces, a senior criminal justice major.  
"I think the app sounds like an extra layer of precaution. I don't see any negative to added security," said Andres Guardado, a senior graphic design major. "It can help give students peace of mind if they don't already have it on campus."
Angel Manzo, a junior criminal justice major, hasn't felt unsafe on campus in all of her years at the university. She's aware of the safety services campus police provides, but fortunately has never had to use them. In efforts to providing a safe campus, the university has emergency telephones located across campus to make calls for help more accessible.
"I know they exist (emergency phones), but I don't know exactly where they are. I think most people don't know where they are, so just having (the app) at hand makes it really easy," Manzo said.
The BlueLights app is currently available to download and preview, but according to a statement from Crime Prevention Coordinator Juan Rabelo, "what is currently available is for viewing purposes only and provides a sample of some of the functions in the application."
Crime prevention tips provided on the app suggest that students should "always be aware and alert of your surroundings, avoid walking alone at night by using the buddy system, don't text and walk, know your campus, and report any suspicious activities."
Tiffany De Santiago, an early college student in her first year at UTEP, agrees that students have to take safety precautions when walking on campus. She believes that taking precautions will be crucial once daylight saving time ends later this semester.
"When you're walking on campus at a late time, there's not a lot of people. So since the first day of school I thought, where I could find a nice place for my mom to pick me up where there's light," De Santiago said.
The University Safety Escort Service is available to all students faculty and staff at any time of day. Contact campus police at 915-747-5611 to request an escort to your car, or for any other emergency.
Samantha Pasillas  may be reached at [email protected]