Chihuahuas edge River Cats on a walk-off RBI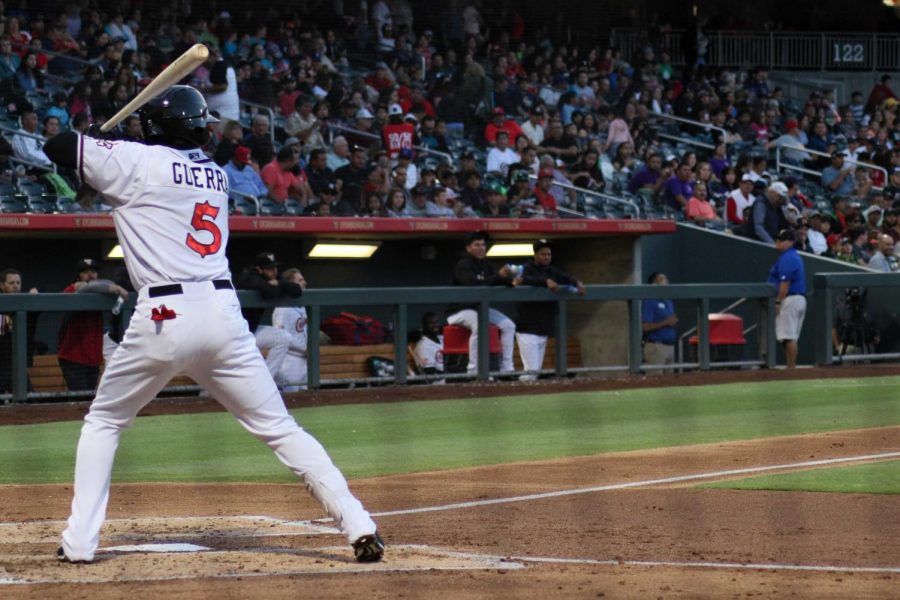 The Chihuahuas overcame early struggles as they edged out the Sacramento River Cats, 4-3, off a walk-off RBI single by shortstop Javy Guerra in front of 5,880 people at Southwest University Park.
The Chihuahuas did not allow a run until the fifth inning, when Sacramento's Austin Slater hit a solo home run. He would later cost his team the game in the ninth inning.
In the bottom of the fifth, the Chihuahuas answered back by loading the bases. But it did not matter as they left all three batters on base.
Both teams went scoreless in the sixth inning, but in the seventh, both teams decided to let their bats do the talking.
Sacramento came out hitting on all cylinders, as shortstop Orlando Calixte got the party going with a single. When he was on first he stole second, as the River Cats became the aggressor. Pinch hitter Caleb Gindl came in with a single and a steal. It was center fielder Steven Duggar that hit an RBI double, and Slater brought in an RBI for a 3-0 lead for the River Cats.
The bottom of the seventh inning saw the Chihuahuas answer back with one run. First baseman Allen Craig hit a double, left fielder Shane Peterson got on base via walk, and third baseman Diego Goris got on base with a single, as the Chihuahuas loaded the bases again.
Guerra got on base via a walk, which brought in the Chihuahuas first run of the evening. Pinch hitter Dusty Coleman hit an RBI single to bring the Chihuahuas within one, and center fielder Auston Bousfield hit to tie the game, 3-3.
The eighth and top of the ninth inning looked as if the game was headed for extra innings. But in the bottom of the ninth, Goris hit a bomb towards right field. Slater looked like he was in position for the routine out but the play resulted in an error by Slater as Goris made his way to third for a triple. Guerra hit an RBI single following Goris for the walk off victory.
With the win, the Chihuahuas improved to 27-27 overall. First pitch for the second game of a four-game series against the River Cats is set for 6:35 on Thursday.