New SGA officers sworn in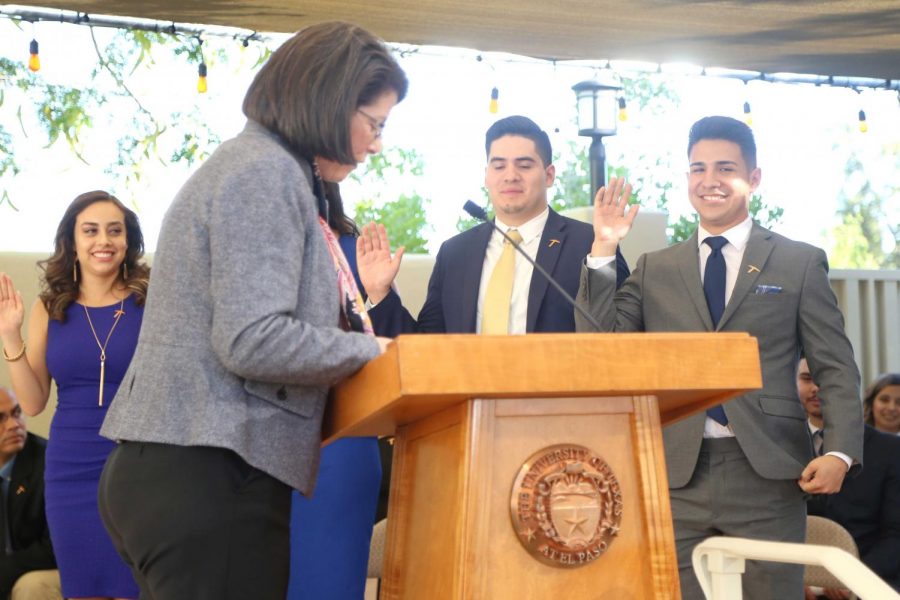 The Student Government Association held their 2018-2019 Swearing-In Ceremony on Wednesday, May 23, at the Hoover House.
Associate Vice President and Dean of Students Catie McCorry-Andalis welcomed everyone with a speech and introduced UTEP President Diana Natalicio, who recently announced her plans to retire.
Natalicio gave some opening remarks and began with words of advice to the incoming SGA members.
"In order to be an effective student leader, maybe any kind of leader, you have to be bold, you have to really believe in what you're doing," she said.
The newly elected members were sworn in and given the oath of office. Newly elected SGA President Cristian Botello gave the closing remarks. The family and friends of the new members were invited inside the Hoover House to look around and celebrate the special occasion with a reception.