Mokrasova holds a bundle of broken records into track and field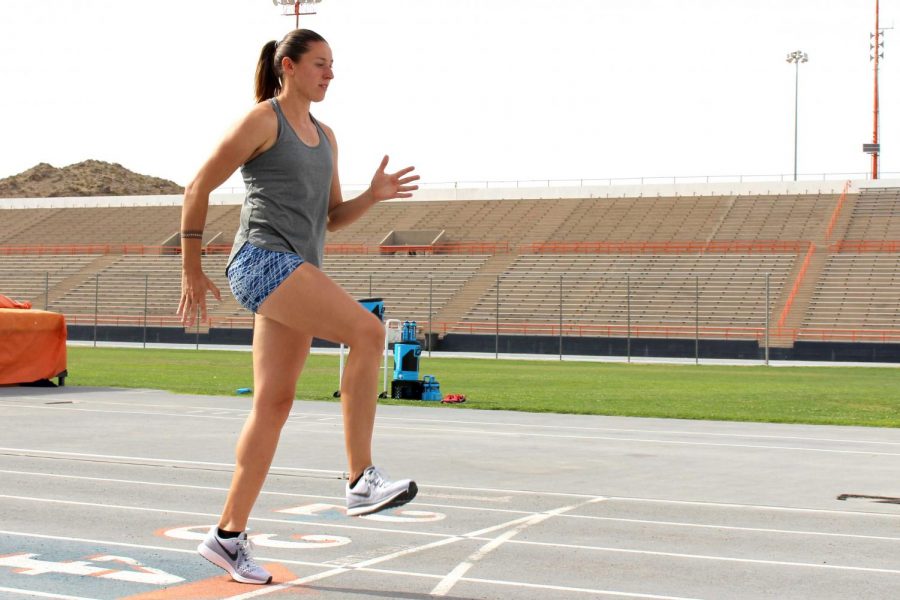 The UTEP track team is diverse and filled with multiple cultures. It is the home for athletes who break national and world records in their events.
Senior Lucia Mokrasova, who is from Trenčín, Slovakia, is one of those athletes.
Mokrasova is the school record holder in the heptathlon and indoor pentathlon. The record breaker has finished in the top three of Conference USA Indoor Track and Field in 2018 season and is coming off an All C-USA First Team (pentathlon) and All C-USA Second Team (heptathlon) recognition. 
After a strong indoor season, where she improved her school pentathlon record (3,964 points), the senior hopes to close out the outdoor track season stronger than she started.
"I didn't start really well," Mokrasova said. "I didn't get the start that I wanted, but this year is a little different for me. We are working on different things, so I'm just trying to stay patient."
Those new things were different techniques in training, such as improving her jumping. But what the Slovenian has found the most rewarding accomplishment so far in her senior season is her record on the pentathlon.
"It was unexpected this year for me, because I didn't know what to expect, but at the end, I was so happy because pentathlon was very difficult for me mentally," she said. "So, it was kind of like a reward for me."
The 24-year-old has been all around the European circuit competing in IAAF World Junior Championships prior to coming to UTEP. When she first set foot on campus, she was one of the first European athletes on the track team. As she is completing her senior season, she has seen the growth in herself.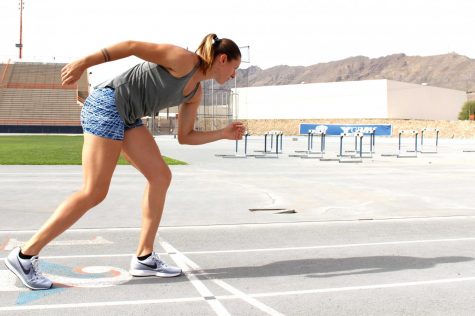 "For me, it's been kind of tough, I had a hard time," Mokrasova said. "But I was trying to like always find some positives, like how you have to maybe push yourself or help yourself mentally to balance school and sports. It's teaching me a lot, so I'm grateful for it."
One of the best things about the culturally diverse team is that Mokrasova says she has learned about many different cultures from her teammates.
Other than breaking records, her favorite moments as a Miner were the track meets themselves. From the atmosphere of the meet to her preparation before the meet begins, she always found a deep passion for the different meets.
As for future endeavors past this season, she wants to finish school. The C-USA First Team athlete does not want to lose focus and start thinking how this track season could be her last.
"Because then you get really emotional and maybe you'll lose focus or you already thinking ahead and I don't really like that," Mokrasova said. "I just do my best this year and see what's going to be next year."
One of the things she looks forward to is to continue spending time in El Paso. Her comfort level with the city is something she keeps working on.
"I think I'm still in process," she said. "It's like to me, it was kind of like a shock, but you have to keep working at it because that's what helps you to feel comfortable, so for me I'm still in process."
Follow The Prospector Sports on Twitter @_ProspectSports.