On the field and in the classroom during the weekdays is not the only place someone can catch UTEP senior football wide receiver Warren Redix, but also in the studio on the weekends.
As a man of many hats, he's showcased his talents on the field for three years, amassing 414 career yards through receiving off 49 receptions.
Since his breakthrough season in totaling 202 yards of receiving as a freshman, he's yet to surpass his season-high.
With the new coaching staff, he feels that this is the year to top those numbers.
"It's always been there, but I've just been slept on and haven't been utilized correctly, I guess you can say," Redix said. "With the new offense and the new coaching staff coming in, they just told us to compete. That's what I've been doing. I'm the same dude, same guy, coming in every day working hard. They've just been utilizing me in a better way, I've been catching more passes and having fun.".
Then on the weekends, Redix takes off his football cap and puts on his music hat. He goes by El Woah, an alter-ego that he started to release hip-hop tracks under.
"I've been making music since middle school, but I never really put it out there," he said. "I don't know what got into me, it was the end of 2017 and I thought I'm gonna stop being scared and I'm going to produce content. So far, I think people have been liking it and vibing with it."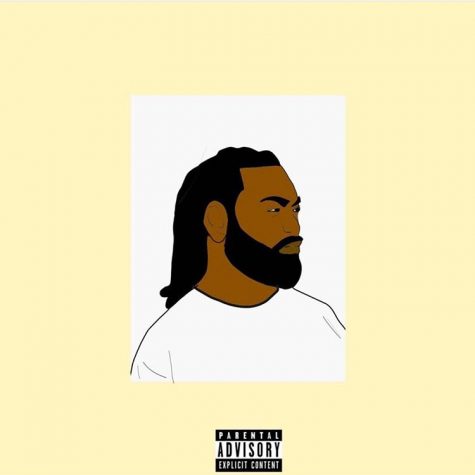 It hasn't slowed down his productivity on the field either. Redix and the receiving core are coming off their most successful spring season yet under head coach Dana Dimel.
However, there hasn't been a more drastic improvement from a receiver than Redix. He caught three catches for 37 yards in their first scrimmage, and finished the spring game with seven catches for 55 yards.
"I like the play of our wide receiver, catching the football," Dimel said when referring to Redix.
Last year, UTEP's leading target was Tyler Batson with 21 catches for 370 yards, which wasn't even good enough to crack the top-30 receivers in C-USA. The Miners were among the worst in the nation for total offense and specifically passing.
Redix was thrown to just eight times last season, totaled 128 yards and didn't have a dropped pass.
"Definitely underutilized," Redix said. "This year, I think a couple of us can hit the 1,000-yard mark and that will translate to wins. We're trying to get to bowls. I'm trying to lay the foundation for my senior year."
Southern Miss' Korey Robertson was the only receiver to cross the 1,000-yard mark in C-USA last year, but Redix stays firm that this team will send a couple beyond that milestone.
"Whether it be me, Kavika Johnson, Terry Juniel, a transfer like Justin Garrett—we got some guys that can go, I feel. With this new coaching staff, I'm excited to show everyone that last year was a fluke," he said.
The Montwood High School graduate's goals are predicated off his pride for his hometown university and what that means to him.
"(Being from El Paso) is an advantage because I know the city, I know the demographic. The chip is everyone doubts us no matter who you are. You get the El Paso label," he said. "Just because I'm from El Paso don't mean anything and I'm trying to show that this year."
He feels that way for his music as well. Inspired by his trips to California, Redix became infatuated with art, which led him to taking his music more seriously.
"I was meeting dancers out there, people who draw, make music and they have their own creative music to show, so I thought, you know what, I kinda want my own thing too," he said. "I came back to El Paso and I had a friend link me up to a producer and it kinda just took off from there."
Like his idol Donald Glover, or Childish Gambino, who is a full-time actor and musician, Redix too is multi-talented in what he does on a day-to-day basis.
"During the day, it's full-time football, full-time student. And then on the weekends is when I try to cook up music because I have time to sleep in so I can be there (in the studio) late," he said.
So far on Soundcloud, he has over 1,000 followers and topped his best listens on his inaugural track "Sauce," which has 1,923 plays.
"My dad's a drummer too, so he's a big influence on me for what he listened to back in the day, so I pick up on that and pick up the new flavor to that," he said.
His musical inspiration ranges from Childish Gambino to Wiz Khalifa to Kid Cudi, while he draws football inspiration from NFL players like Antonio Brown.
"Don't let anyone tell you that you're just from El Paso," he said. "Don't let them control you, you control you and keep going out there and work on it and work towards your goal."
But he keeps his football and musical life separate, even creating different social media accounts for his different personalities.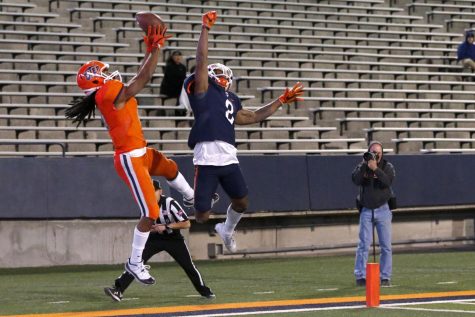 "None of my coaches really know about this," he said. "One of my receivers just told the receivers coach and asked me to send him the link, but I've been really shy about it and separating my football side and music side. I have two separate Instagram accounts for it."
He's even made his name known through the El Paso music scene, where he hopes to perform live at The Lowbrow Palace soon.
"I salute him for doing this music thing," said local R&B artist Miles Angel. "The journey of music is a hard one and I can't even imagine how hard it must be to balance football, being a student and on top of that, music."
For the immediate future, Redix wants to work on new projects this summer, including a possible EP release. In long-term thinking, though, he has dreams of one day playing football professionally.
"For right now, (making music) is just a lot of fun, I just want to have fun with it. In the future, if I can actually put some money into it, then of course, I think I can blow up and be a rockstar or something," he said. "But for now, I'm putting all my dreams in some league dreams and this music thing will be on the side."
 Follow Adrian Broaddus on Twitter @adrian_broaddus.