Paradise Heritage Cruise Nights take over Texas Avenue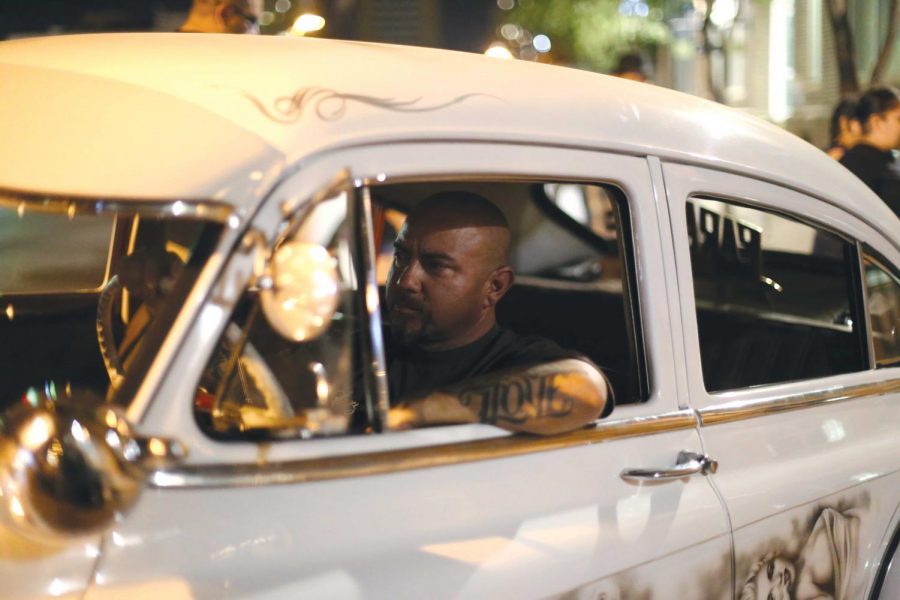 On December 28, 1987, Cabral's life changed forever the moment he held his son for the first time.
Sergio Cabral, El Paso Chapter Paradise Car Club President, originally from California,  joined a gang at the age of 14 along with other people that were his age. However, he would hang around with the older crowds that were 18-25, or closer to 30.
"They would protect me, they would say, 'Nah, you're different, you're not like these other mocosos (brats),'" Cabral said.
Although he would sell drugs, he never tagged a wall. He was in the gang for four years before he left.
"'This is mine,' like if it was a thing, no one can tell me what I can do with him or tell him what to wear or tell him what to do," Cabral said.
That was the exact moment he felt he had to leave the gang. However, at that time it was very hard for a gang member to leave the crew.
Cabral told his good friend Pato, one of the older leaders in the gang, about his situation. Since Pato was older, he was well respected by the "homies" and told Cabral that he had nothing to worry about.
"He told me that 'do what you gotta do' and he promised 'you come and tell me, I'll take care of you,'" Cabral said. Cabral has never touched an illegal drug since that day.
He worked for the state of California for 15 years and got contracted for the government at Fort Bliss when he moved to El Paso.
"People might judge me in how I am like this, but my records, everything is impeccable," he said. "It's clean and that's what changed me right there." 
After leaving the gang, Cabral jumped into a lowrider and bike club, Paradise, in Los Angeles, where he and his brother Eddie had their own bikes. However, when the president passed away, the club fizzled out.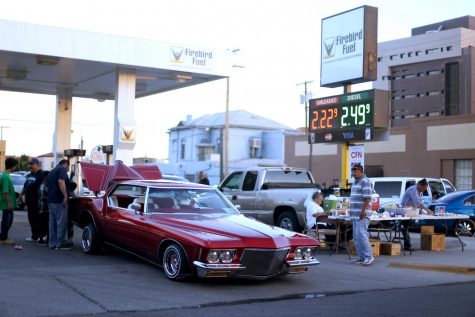 Starting the cruise in El Paso
Now 50 years old, Cabral decided to bring Paradise to El Paso since he had left California in August. Paradise has 14 members.
Cabral would take his Marilyn Monroe fleet line to a cruise they had at Ascarate Park, although he says he didn't like the location.
"I wanted a street, like we had back then in the Baldwin Village," he said.
He started telling the club members at the meetings that he wanted to start a cruise, but most of the members doubted him, saying that it would be too difficult.
Cabral then called up his brother Eddie and told him about his idea, asking him to help him find a street to start the Paradise Car Club.
"He found a street, which was Texas Avenue between Campbell Street and Copia Street," Cabral said. "I went to go look at it, I liked it. It was perfect. The businesses shut down at 5:30. It's close to the police station. We wouldn't have no drama, you know keep it for the people and their families and stuff like that."
Every Sunday at 5:30 p.m., Texas Avenue becomes a time machine that will take El Pasoans back to the '60s, where anyone can come out and show off their car. They can keep it parked or cruise up and down the street at Heritage Cruise Night.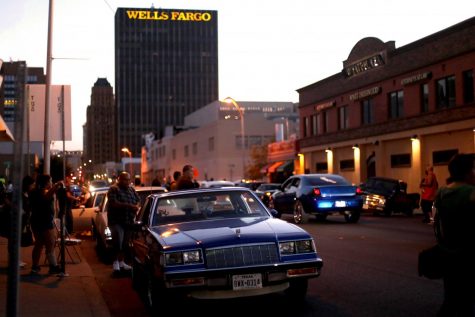 Cruising in Paradise
According to Cabral, Paradise is unique compared to other car clubs in El Paso.
Cabral says the main difference between his car club and the one he was in at California are the club dues. He says he is very lenient with the members in his club compared to how they were at California.
"In Cali, there's more, pretty much more politics. You are required to pay so much; you got to pay dues. You're late, you got to pay the late fees and stuff like that," Cabral said.
Some car clubs only focus on the cars. However, Cabral said he sees his club as a family.
"Away from the club, I'm taking my club to go camping and stuff like that away from the cars–the kids, the family, everybody," he said.
The car clubs are usually restricted to men but Cabral finds it important to include women in the meetings.
"It makes it whole lot easier. Everybody is happy," said Cabral about when the women are involved in the club.
Back in the '60s, there were many gangs that were rivals. Clubs now support each other out with whatever they need despite what the club they belong to.
"If we're doing something, 'hey we got your back.' If they're doing something, 'hey, me and my club are there to support you for that cause,'" Cabral said. 
Paradise member Carlos Macias was in a different car club, but left it to join Paradise six months ago because he felt Cabral's club brings people together.
"It's a family thing, we do different things, away from the shows, we get together every weekend," Macias said.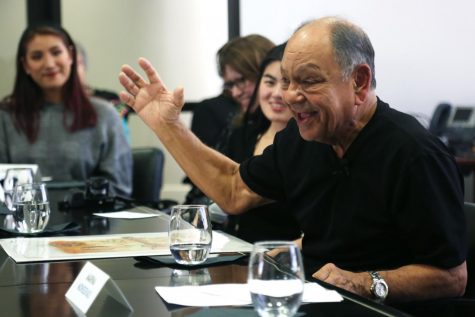 Chicano Culture
Car shows, cruises and the Chicano culture have a different meaning from when they started in the '60s.
"A lot of things have changed, which is cool for me, now I wouldn't mind my son having a lowrider car. Because back then it would be hard to distinguish a lowrider car from another lowrider car that a gangster might own. But now you can tell them apart because they have their plaques, their names," Cabral said.
Stand-up comedian, actor and activist Cheech Marin recently brought his private collection of Chicano art, "Papel Chicano Dos," to the El Paso Museum of Art in March, which features 65 of his art pieces including prints, paintings and drawings from different artists.
Macias said that Cheech Marin was impressed by the Chicano culture in El Paso.
Marin believes that "you can't love or hate Chicano art unless you see it." The exhibition has traveled around the country, showcasing the Chicano culture and struggles through different eyes.
"It's good to see that he is doing that because it is true, not anyone has collected that history from back then," says Cabral.
"They would say, 'Oh you're a Mexican,' 'No I'm not, I'm a Chicano!' Of course, I would argue that fact too. 'Where's your mother from?' My mother is from Juárez. 'And your dad?' My dad is from El Paso, but I was born in East L.A. But I'm a Chicano, you know, and that was the thing," he said.
Although at first Cabral didn't want to move to El Paso, he said he likes it now because there are so many events going on here for Chicanos.
The car clubs have multiple car shows every month to raise money for a special cause. Lincoln Park Day celebrates Chicano culture with a huge car show every year in September and the Lincoln Park Conservation Committee celebrates Cesar Chavez Day every year with a bike show. UTEP and EPCC have multiple events going on every September for Hispanic Heritage Month celebrating Chicano, Mexican-American and Hispanic culture in El Paso.
Gaby Velasquez may be reached at [email protected]