Health is the key skill in sports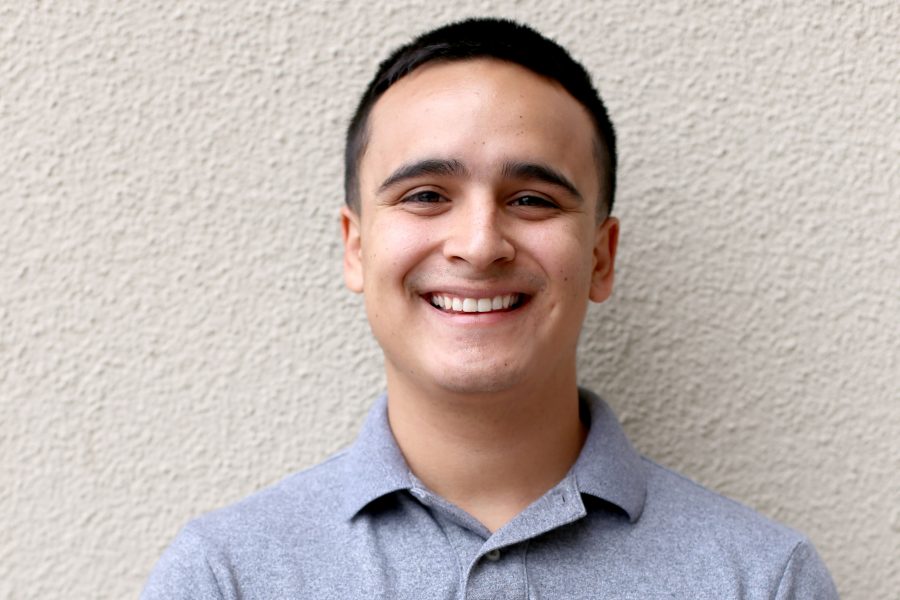 Mike Flores, Staff Reporter
April 10, 2018
All sports require skill. Skills that allow players to hit 50 home runs per season, the skill to score 30 points per game in basketball, the ability to throw the furthest and hit the hardest, but just like those capabilities, staying healthy is a skill itself.
Health is the key skill. The best ability is availability.
From the three biggest sports in the U.S.—football, basketball and baseball—the faces of their leagues happen to not only be the most gifted players, but are also the healthiest.
Every professional and college athlete works on their game, from the weight room and the film room to the court or field. What separates some of the greatest athletes is how they take care of their bodies.
Health can be translated back to a player's diet. What they eat and the fluids they put in their bodies are just as important as their production on the playing stage. One thing no one can outrun or outwork is a bad diet.
Even though the idea of going vegan or vegetarian and staying away from meats is weird to most, a lot of sport's biggest names lean on plant-based diets. For instance, these are some of the world's most elite athletes who went vegan:
New England Patriots quarterback Tom Brady relies on a vegan diet for most of the year, Boston Celtics' guard Kyrie Irving just recently went vegan before this season, tennis player Venus Williams has been vegan since 2011 and Portland Blazers all-star Damian Lillard along with many other players. Even retired legends such as Mike Tyson went vegan in 2013 to improve his health.
Coincidentally, both Irving and Lillard ranked in the top 10 in most clutch points this NBA season, according to NBA stats.
In the National Football League, the average career of a player only lasts around 3.5 years and the average age of the league last season was 26.6 years, according to ESPN.
Yet, Brady is 40 years old and is fresh off his third MVP award. Brady didn't become the oldest MVP in major sports history by accident, he did it by treating his body right and giving the body what it needs to perform at an older age.
Throughout the day, Brady begins his mornings by drinking 20 ounces of water as soon as he steps foot out of his bed. In total, Brady says he drinks 12 to 25 glasses of water per day. After his water intake, the five-time Super Bowl champion drinks breakfast smoothies that include seeds, blueberries, nuts, bananas and almond milk.
Brady says he tries to limit "acidifying" foods such aswhite rice, bread, pineapples and yogurt to just 20 percent of his diet, according to the Boston Globe. The majority of his food—80 percent of his intake—he eats alkalizing foods such as celery, spinach, broccoli, cucumbers and tomatoes.
However, making a major life decision to go completely green isn't the only way athletes seem to be superhuman.
In the NBA, Cleveland Cavaliers forward LeBron James is a four-time MVP, a three-time champion and he is the only player ever to have scored 30,000 points, recording 8,000 assists and grabbing 8,000 rebounds in his career.
James is currently playing in his 15th year, and he's never missed a playoff game, nor ever been injured for two weeks at a time.
James' path to success isn't a secret anymore. Last month, it was revealed that James spends nearly $1,500,000 per year on keeping his body ready for the annual 82-game NBA schedule.
Although the majority of people living don't have the financial freedom that James does, his strict diet is not hard to follow for any budget.
While other notable NBA players have spent their money for one night of fun—like Charles Barkley losing nearly $10 million on gambling one night in 2006 and Allen Iverson spending $40,000 at strip clubs—James makes smarter decisions with his money. His fun comes from extra hours in the gym or on the court, and he stays away from the temptations like partying.
In the off-season, James works out five days per week, but in season he works out every day.
When it comes to his diet before games, James settles for salads, veggies, fruits, healthy shakes, or a little pasta and a chicken breast for carbs. He also cuts down on sugars, as it slows down body recovery. So, instead of sugars, James boosts up healthy carb intakes.
Cheat days during diets are bound to happen, but there are right ways to use your cheat day. First, cheat days usually just last a day, not consecutively. A lot of people have a specific day when their cheat day is. It allows people to work harder and look forward to that one day.
Portion control is also a huge part in taking care of your body. Obviously, larger intakes will result in more fat.
Snacking is a must. Instead of snacking on nachos, potato chips, candy, cakes and all the other delicious but bad foods, healthy snacking is just as good at times and way better for energy and your future. Almonds, apple slices with peanut butter, fruits like bananas and oranges, vegetables like carrots, cucumbers and also broccoli are good.
What you put in your body matters. Eating right and fighting the desire for unhealthy eating can change a person's life for the best.