The thrift shop effect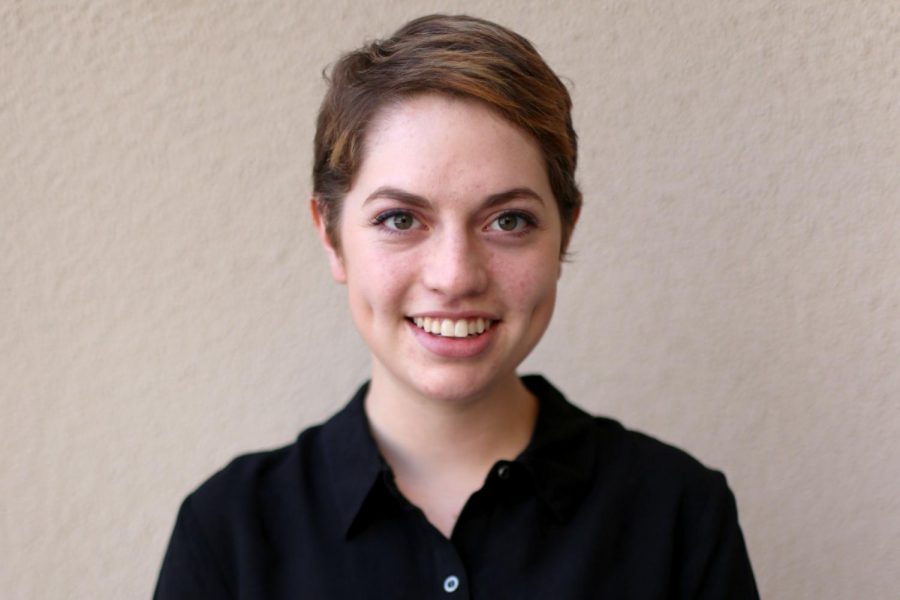 Claudia Hernandez, Photographer
March 26, 2018
Thrifting is a unique experience. Whenever I see something I like, while digging through crammed racks and shelves, I feel like I'm truly finding a treasure.
I used to think thrift shops were for people who couldn't afford new clothes, but these stores hold so much more. There is history in every single garment.
The first time I bought something from a thrift shop was a few years ago. I was traveling and went to a kilo shop (buying clothes by weight) because the store looked interesting from the outside and I was curious. When I entered the store, I saw some pants and fell in love. They were $5 and appeared to be new, so I bought them. Every single time I have worn them I get compliments, which I call the thrift shop effect.
The thrift shop effect is a term I came up with after noticing these clothes gather people's attention. Maybe it's the fact that I know I am wearing something with a past that gives me confidence, but the effect is real. I now regularly go to thrift shops around El Paso and buy clothes, and the effect remains. I always get compliments.
Since they are so cheap, I can experiment and buy certain clothes I would normally never dare to wear. I've become more adventurous with my style, and I think it's because I end up liking the unique clothes. If I were to buy something very expensive, I would feel like my money was being wasted on the item. However, I've learned to appreciate the quality of things, instead of the brand, thanks to thrifting.
Another important part of the thrift shop effect is the impact that it has on the environment. Re-wearing clothes is a fun way of helping the environment. Every time you purchase something used, it means one less new product is produced.
This is important because no matter the material, the production of clothing is costly to the environment. Second-hand clothes are less likely to end up in landfills. These clothes somehow survived their first wearer, which means they are made of high-quality materials and there's a good chance that the item is hardy. It is better to have clothes that won't rip or tear easily, because they are less likely to end up in your trashcan.
These past few years have been great for thrift shops. They've become trendy among millennials and has caused an economic boost for local businesses. This resurgence has had a huge social impact on society because people know where their money is going. Most thrift shops are owned by local business people. When you buy something from them, you are supporting local businesses.
This is also part of the thrift shop effect because it promotes localism. The best way of doing that is turning something common, such as buying second-hand clothes, into something trendy.
I'm not saying I don't buy any clothes from the mall anymore, because I still do, but it is good to know the perks of thrift shopping. I don't mind accepting that I like to feel unique and I've found so many crazy shapes and prints that are a treasure while thrift shopping. And it always feels good telling people who ask about my crazy pants they were $5, and that I've worn them a hundred times, yet they still feel new.
You don't need to spend thousands of dollars for good clothes. Thrift shopping helps me save money and I feel like I'm getting clothes worth my money. It helps my community and it helps save the planet. The thrift shop effect is real—it's the new black.