Artists on the Neon Desert lineup you may not have heard of
Nearly two months away from El Paso's largest music festival, the hype around Neon Desert is at an all-time high. From indie pop to Latin rock, there are bands under the radar that will surely steal the local stage and could end up blowing up on the national level.
Here are the bands you may not have heard of who will perform at the festival:
LANY–Indie pop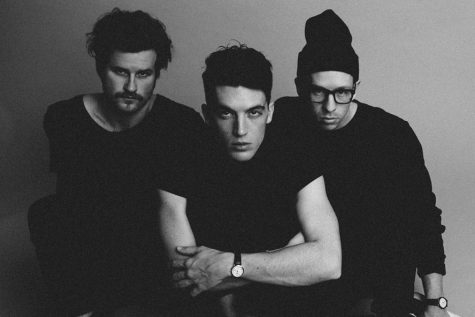 Photo Courtesy of Lany facebook
Combining a suave alternative pop style with an R&B influence, the trio is sure to make a memorable appearance at Neon Desert. From their upbringings in Los Angeles and Nashville, the band has been on the rise since 2014 and continues to gain listeners in the modern indie world.
Their full-length project "LANY," released in 2017, has been the staple of their recent success, with popular songs such as "Super Far," "ILYSB" and "13."
Listen to: "Pink Skies"
This track, although it is almost three years old, is an accurate representation of how the band plays. It's a dreamy '80s pop ballad, fused with modern lyrical style.
Cuco-Indie rock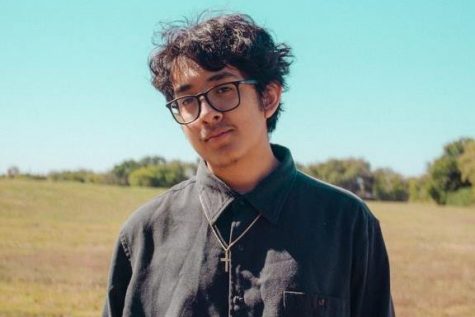 Photo Courtesy of Cuco facebook
Omar Banos, better known by his stage name Cuco, has come a long way from being a south Los Angeles Band Camp and Soundcloud musician. Now, Cuco has raised a cult-life following under his wavy music style and is selling out shows across America—no matter how big or small the venue is.
There's a reason why he's gained such a following, and it isn't prided off a couple of popular tracks, but rather his style of making music that can captivate any music lover.
It might be premature to say this, but Cuco might be one of the best sets at Neon for the simple notion that he lives to entertain the audience and brings such a unique set to each show.
Listen to: "Lover is a Day"
In this song, Cuco embraces his Latin rock roots, develops a jam that sounds like MGMT meets Chicano Batman and simply lets each lyric roll, one after the other.
Little Jesus–Latin rock
Hearing Latin rock bands are a turn-off for most, but Little Jesus' music makes any true music festival fan want to watch their unique spin on alternative rock. Formed in south Mexico City by Santiago Casillas, what started as a solo project quickly evolved into a four-member band that prides themselves on their stage work.
The band started getting more and more noteworthy as their years went on. In 2013, they released their debut album "Norte," followed by their international tour in 2014 and 2015. Their second, and most striking, album came in 2016 when they released "Rio Salvaje," which gained a lot of traction in the Latin rock scene.
Listen to: "La Magia"
This is a up-and-down West Coast rock-influenced jam. "La Magia" feels like the perfect Latin ballad to listen to on the road. This song is a perfect introductory song if you have not heard the group before.
Buddy –  Hip-hop
At only 17 years old, Simmie Sims, better known for his stage name, Buddy, has taken the Compton music scene by storm for a new era of hip-hop. He has a big burden and big shoes to fill living in the prime of LA, where the best hip-hop music is created, from legends like Tupac to Kendrick Lamar. However, it seems like Buddy is already making a name for himself and continues to make good music.
Under DJ Casanova, Buddy's youthful and flows crisp way of flowing makes him a must-see at Neon Desert. In 2017 he released his debut EP "Magnolia," which features five tracks, including features from Wiz Khalifa and Boogie.
Listen to: "Shine"
In another one of his first singles, Buddy completely destroys the beat that's given to him on "Shine." On the track, he shows his Kanye West influences at emcee, with a Tory Lanez and PartyNextDoor twist.
Cults–Indie pop
Making another trip to El Paso, Cults will bring their dreary retro sound of indie pop back to the Sun City. The duo prides themselves on unique indie twists and makes their own spin in each track.
Cults are actually a pair of film school dropouts, released their self-titled album in 2011, with their hit "Go Outside," and have gone only upward since. They released "Static" in 2013, which added to their darker side, but went a little brighter with "Offering," which was their deepest album and released in 2017.
Now, Madeline Follin and Brian Oblivion, both 28, continue to create jams and travel the country, despite a near break up in 2015 and record labels switch.
Listen to: "I took your picture"
In this track, Cults shows their new-age style and their transition to new artistry. The band's new sound is uplifting and will be an entertaining set at Neon Desert.
About the Contributor
Adrian Broaddus, Sports Editor
Adrian Broaddus is the sports editor for The Prospector. He is a junior multimedia journalism major with a minor in political science.



Adrian...