This Sunday, Hollywood will celebrate the 90th Academy Awards. Last year's ceremony left a lot to talk about after that plot-twist, in which "La La Land" producer Jordan Horowitz handed the Oscar to Jeremy Kleiner, producer of "Moonlight," after the wrong best picture winner was announced. There will probably be a bunch of surprises this year too that can be prevented since that moment.
This year is different from others and it has been difficult to decide which movie will win in every category. Most of the time we have one or two favorite movies destined to take the big prize. However, this year we have several movies with really big chances to win the Academy Award for Best Picture, which is something I'm happy for because it means 2017 was a wonderful year full of great films.
Even before the nominees were announced, I had already seen all the films that ended up being nominated–some of them even more than once. If I had to make my top list for the Best Picture nominees with the number of times I have seen each one, it would be:
1.-"Phantom Thread" – Twice
2.-"Lady Bird" – Four times
3.- "Call Me By Your Name" – Three times
4.- "Three Billboards Outside Ebbing," Missouri – Twice
5.- "The Post" – Once
6.- "The Shape of Water" – Twice
7.- "Get Out" – Twice
8.- "Darkest Hour" – Once
9.- "Dunkirk" – Once
I made this list of top movies according to how much I enjoyed each film. However, that doesn't mean that those are the movies I think are going to win.
First, some of the not-that-important categories.
In the category for best original song, the one that I enjoyed the most is "Mystery of Love," by Sufjan Stevens, from "Call Me By Your Name." But let's be real, this song hasn't won in any other contest. A big favorite is "This Is Me (The Greatest Showman)," by Benj Pasek and Justin Paul, who won with "City of Stars" from "La La Land" last year. The other favorite is "Remember Me" ("Coco") by Kristen-Anderson Lopez and Robert Lopez.
No matter who wins, we are going to have an incredible show with the performances of Gael Garcí Bernal, Mary J. Blige, Common, Andrea Day, Natalia Lafourcade, Miguel, Keala Settle and Sufjan Stevens.
Another category is best achievement in cinematography. There is probably not much to talk about, since "Blade Runner 2049" is the favorite in this category. However, it's important to highlight that this could be the first time in 13 years that a Best Picture-nominated film could not win this category. The last movie to achieve this award was "Memoirs of a Geisha" (2005).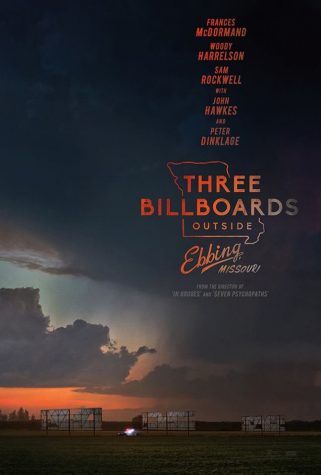 We also have the Best Animated Feature, and although my favorite movies were "The Breadwinner" and "Loving Vincent," it's already expected that "Coco" is going to take this one. Let's be honest, most of the time this category is won by the most popular films and most of these are Disney productions, so I'm almost sure that "Coco" already owns this category.
Now let's talk about the main nominations. I'll start with those that we already know have the biggest chances to win.
First, we have best actress in a supporting role, in which is very probably Allison Janney ("I, Tonya") is going to take it. Besides her wonderful job portraying Tonya's mom, LaVona, Janney has taken all the prizes in other ceremonies, something that gives her advantage over the other actresses.
Then for best actor in a supporting role, the ones to watch are Sam Rockwell ("Three Billboards Outside Ebbing, Missouri") and Willem Dafoe ("The Florida Project"). In my opinion, I prefer Dafoe's performance, but, once again, Rockwell has won in other awards such as the Golden Globe and the BAFTA. It is very unlikely that these categories will surprise anyone, but anything can happen.
Another predictable category is best actress in a leading role. Frances McDormand ("Three Billboards Outside Ebbing, Missouri") is the favorite this year. There's nothing else I can say, she did an incredible job in Martin McDonagh's film portraying a desperate mom wanting justice for the death of her daughter.
For some people, best actor in a leading role is already decided. The favorite this year is Gary Oldman ("Darkest Hour"), who portrayed British Minister Winston Churchill. I admit he did a good job, however, I believe Timothée Chalamet ("Call Me By Your Name"), Daniel Day-Lewis ("Phantom Thread"), and even the snubbed James Franco ("The Disaster Artist") delivered great performances.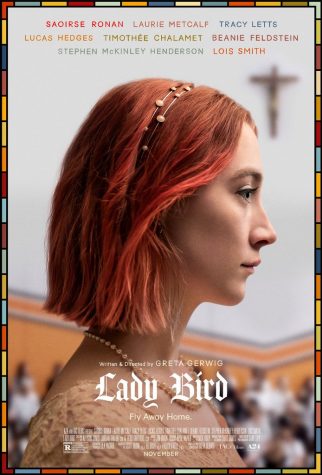 But let's think about it for a second, the Academy has these four options, one is recently accused of sexual misconduct, another is one of the youngest actors ever nominated, another is already a three-time Academy Awards winner, and then we have Oldman, with a long film career, but with just two Oscar nominations.
Before getting into Best Picture, I want to talk about the best achievement in directing nominations. It's very likely that Guillermo del Toro ("The Shape of Water") is going to take this one. He did an amazing job telling the romantic story of Elisa and the asset. However, I prefer the direction of Greta Gerwig ("Lady Bird") and Paul Thomas Anderson ("Phantom Thread"), who demonstrated innovation when it came to character development and the time and setting in their movies. But why is very likely that del Toro is going to take this category? The same answer as with other categories, he won the hearts of the people in other ceremonies.
Now the most important category of the night: best motion picture of the year. There are some different elements that can influence this category. First, in the same way as with other categories, it is important to know how the movies did in other award ceremonies. According to this element, we can conclude "The Shape of Water" and "Three Billboards Outside Ebbing, Missouri" are the favorites.
However, we need to consider another element: best original screenplay and best adapted screenplay. Why should we consider this?
Because in the last 20 years, only four movies without any of those nominations won Best Picture: "Gladiator" (2000), "Chicago" (2002), "Million Dollar Baby" (2004) and "The Artist" (2011). Taking this into consideration, we can also add "Call Me By Your Name" to the list of favorites for best picture of the year, since it has no competition in its category of best adapted screenplay.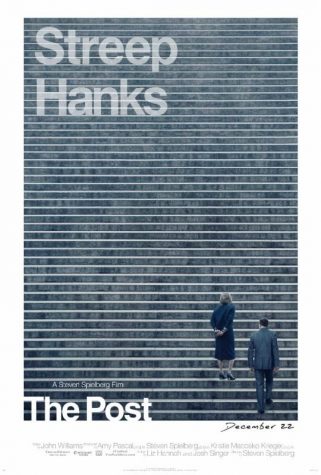 One last element to consider is the category for best director. Not all of the best picture nominees have won in the category of best director, however, most of them have been nominated. Only four movies in the Academy Awards history have won best picture without director nominations: "Wings" (1927), "Grand Hotel (1932)," "Driving Miss Daisy" (1989) and "Argo" (2012). If we consider this, "Three Billboards Outside Ebbing, Missouri" could be out as Martin McDonagh is not in this category and that gives more advantage to "The Shape of Water." Other movies that could surprise us are "Lady Bird" and "Get Out," both with direction and screenplay nominations.
Some of the snubs that I believe I should mention are for best actor in a Leading Role: James Franco ("The Disaster Artist"), Armie Hammer ("Call Me By Your Name"), and Robert Pattinson ("Good Time"); best actor in a supporting role: Michael Stuhlbarg ("Call Me By Your Name" and "The Shape of Water"); bes
t achievement directing: Luca Guardagnino ("Call Me By Your Name"); best animated feature: "LEGO Batman."
Although there is a lot of information that can help us to determine who may win in each category, there's also a lot of chances we can be surprised during the show. The 90th Academy Awards will take place at the Dolby Theater at Hollywood and Highland Center in Hollywood. Jimmy Kimmel will be the host again and ABC will broadcast the show live on Sunday.