The beginning of NCAA turmoil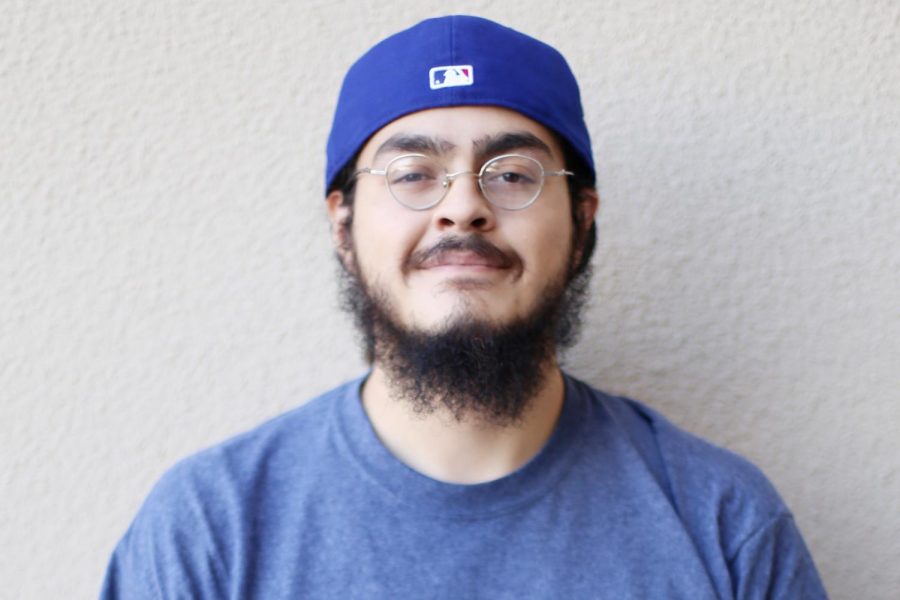 Over the weekend, Yahoo dropped a bombshell that could dramatically change collegiate sports, its student-athletes and affect current and former college basketball players.
The report details an extensive federal investigation into an underground recruiting operation in college basketball. The documents show an operation that appears to violate the NCAA's amateurism rules, which come near the start of the NCAA basketball tournament, which puts into question some players' availability to play.
However, a scandal like this isn't new to the NCAA; they have a history of corruption. I think that given this newest occurance, now is the time to start offering some sort of compensation to student-athletes. The players bring money to big-time universities with ticket sales, donors and their sale of sports merchandise, especially with jersey sales.
The NCAA is a billion-dollar venture, with one of its main cash crops being the national basketball championship tournament–better known as March Madness. The tournament dominates spring break with upsets, big-time players making big plays and Cinderella teams.
"Everybody knows everybody's getting paid," said Lakers guard Lonzo Ball. "That's just how it is. Everybody's getting paid anyway, you might as well make it legal. That's how I feel."
At least 20 Division 1 basketball programs and more than 25 players, including major schools such as Duke, Michigan State, Kentucky, North Carolina and Texas are under investigation.
The feds have reportedly been investigating this for three years and had multiple federal authorities monitoring multiple targets and intercepting more than 4,000 calls, providing the FBI with a clear cut view of how extensive these underground recruiting operations are.
If convicted, some teams may be ineligible to play in the upcoming basketball tournament and some programs might be in major jeopardy in college basketball.
The main agents getting investigated are former NBA agent Andy Miller, his former associate Christian Dawkins and his agency ASM Sports. The documents include expense reports and balance sheets that list cash advances, as well as entertainment and travel expenses for high school and college prospects and their families.
It all started before the college basketball season with Rick Pitino and the University of Louisville. Authorities say that a Louisville assistant coach sought to spend $100,000 on the father of five-star recruit Brian Bowen. Bowen committed to Louisville, but is currently playing for the South Carolina Gamecocks. Reports are stating that Bowen was shopped around everywhere to multiple different universities that were willing to participate in the illegal recruiting scheme. Because of this allegation, that also involved Adidas who sponsors the university, Pitino lost his job and his national championship in 2013 was declared null and void.
Later that same day, ESPN dropped another bombshell that could include criminal charges against University of Arizona basketball coach Sean Miller. During the FBI investigation, the feds wiretapped a phone conversation with Miller, where he had a $100,000 deal to lure one of the top prospects in the country at the time, Deandre Ayton.
Miller, the only coach to be named so far in the report, did not coach his team against Oregon over the weekend, but Ayton did play and had a double-double in the overtime loss.
Current players included in the investigation are Alabama guard Collin Sexton, Duke forward Wendell Carter, Kentucky forward Kevin Knox, Michigan State forward Miles Bridges, Texas guard Eric Davis, South Carolina's Brian Bowen and two USC players, Bennie Boatwright and Chimezie Metu.
Notable former players who were included in the investigation are Los Angeles Lakers' rookie forward Kyle Kuzma from Utah, Dallas Mavericks' rookie guard Dennis Smith Jr. from NC State, Phoenix rookie guard Josh Jackson from Kansas and former number one pick of last year's NBA draft, Philadelphia 76ers' guard Markelle Fultz from Washington.
This whole investigation may have opened the floodgates. If the NCAA changed their amateurism rules, this may not have happened to this extent. The rule that is being called into question is the one-and-done rule. The rule was implemented to prevent highly scouted basketball players from entering the NBA immediately after high school. The NCAA established that the player must be one year removed from high school.
Over the weekend, Detroit Pistons' head coach Stan Van Gundy brought up an interesting take on the one-and-done rule. It's a take that at first I was thrown off guard by, but when Van Gundy elaborated on it, his take brings awareness and quite frankly I couldn't agree more.
"The NCAA is one of the worst organizations––maybe the worst organization––in sports," Van Gundy told reporters. "They certainly don't care about the athlete. They're going to act like they're appalled by all these things going on in college basketball."
The NCAA and its programs should be concerned. Not just because of the criminal investigation charges, but with the rising competition brewing—whether playing overseas or the Big Baller Brand league that Lavar Ball wants to start—these leagues are giving top amateur basketball players in the country an opportunity to get paid to play instead of going to college.
I like to consider myself a Chicano and I like to support black-owned companies. So, seeing how the NCAA basically set up a rule that oppresses black athletes from obtaining what they may actually be worth and in turn make a profit off that athlete for their games and likenesses.
Let's be realistic, if you are a five-star recruit and are being highly scouted by the NBA, the chances are high of you being a one-and-done player or are you going to explore the options available.
The NCAA orchestrated a new commission spearheaded by Condoleezza Rice, who is in charge of cleaning up the current mess that is NCAA basketball. A big step in the process because one, she is a black female who is educated and used to work in the White House–the girl means business. This is a step in the right direction for the NCAA, but it may be a little to late.
Rice has an opportunity to not only implement radical changes, but to offer more to student-athletes compensation. If the NCAA doesn't accomplish anything to alter the way they view their amateur players, then the question that needs to be asked is can the Big Baller League really be a threat to college hoops? When multiple people were laughing at Ball when he announced his league, thinking he was crazy.
Also, another question to add, shouldn't the FBI be investigating more important things in our country? Like gun control, rather than worrying about if a student-athlete is taking bribes to go put his heart and body on the line, in hopes of one day making it to the professional league. When not, too long ago the NBA was getting players fresh out of high school who would later become legends in the game. Such as Kobe Bryant, Kevin Garnett, and current NBA player LeBron James. Like do you think Kyrie Irving, Kevin Durant or even Ben Simmons need the collegiate level?
"You want these players to go out there and play on the biggest stage," Durant told reporters. "The Final Four is one of the biggest sporting events in the world, in sports, and they don't get a dime for it. I don't think it's right."
Later in that interview, Durant was asked if he would've jumped straight to the professional league if it was available, "Yeah, probably. I needed the money," Durant said.
The most bizarre thing is that this is just the beginning—more reports are soon to come. This will lead to possibly some resignations of college coaches and the ineligibility of players, who are about to compete in their first NCAA tournament.
What I am looking forward to is how this whole situation with the NCAA and the FBI will unfold. This drama should be getting juicer as the weeks progress, mainly because of the names involved and possible coaches involved. Say for example, if Duke gets charged with a bribe and has to forfeit one of the years that they had won a national championship, what kind of tarnish does it put on Coach Mike Krzyzewski's legacy or even on head coach John Calipari's legacy? It all started with one legendary coach getting the axe; let's see what happens next.