Black Panther album showcases the human stories behind the superhero thriller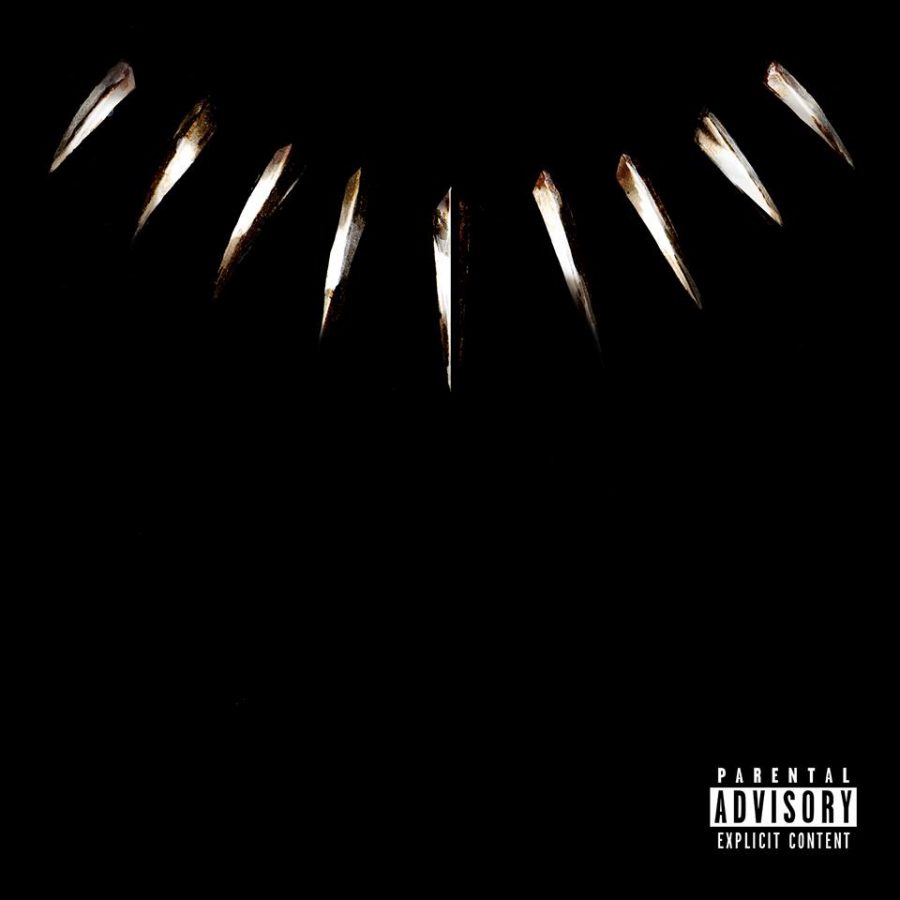 Black Panther album showcases the human stories behind the superhero thriller
Hang on for a minute...we're trying to find some more stories you might like.
The highly anticipated black superhero Marvel film "Black Panther," has been paired with a compilation album, "Black Panther: The Album (Music From And Inspired By)." Mastered by Kendrick Lamar, the album is a time capsule of some of the biggest names today, up and comers and some not so familiar, but brilliant international voices.
Lamar was approached by director Ryan Coogler to put the album together. Being a visionary in his own character-based personas, such as King Kendrick, King Kunta and Kung Fu Kenny, it meshes well with their own journeys and destiny.
A superhero soundtrack could not have been better suited than for the king himself, as Lamar appears on each of the album's 14 songs.
At the start of the film, a mess of orchestrated sounds and brash drums battle an elegant piano melody in the title track "Black Panther." Lamar asks, "What do you stand for? Are you a king or you jokin'? Are you a king or you posin'?" over a powerful double bass. This track is used for the film's first formal battle. Lamar is speaking from the perspective of T'Challa, the main character and alter ego of Black Panther. 
[arve url="https://www.youtube.com/watch?v=JQbjS0_ZfJ0″ /]
The soundtrack then transitions to its lead single, "All the Stars," by Lamar and R&B sensation SZA. This song continues to rise on the charts since its release five weeks before the film. The track is used to describe the romantic tension between exes T'Challa and Nakia. Top Dawg Entertainment (TDE) label mates, Lamar and SZA may have played it safe in this song, but have collaborated several times in the past with songs that have more depth and this surely won't be the last. They both wrapped up groundbreaking tours and albums within the past year with "Damn" and "Ctrl," respectively, and are getting ready for a Top Dawg Entertainment's The Championship Tour starting this May.
Lamar repeatedly asks "Are you on ten yet?" on hard-hitting banger, "X."  ScHoolboy Q, 2 Chainz and South African artist Saudi, answer with their own verses. "On ten" is slang for being amped up and ready for action. Ten also refers to the crossed-arms gesture the Wakandans use in the film to salute each other. Saudi joins three of the best hip-hop artists with his verse, in which he draws comparisons between founding father Ben Franklin and South African leader Nelson Mandela.
El Paso's golden boy Khalid makes his way onto the fourth track of the album with "The Ways," featuring Swae Lee. The lyrics "power girl, I really want to know your ways" are sung over a dreamy beat produced by Badbadnotgood. "Power girl" alludes to Nakia, a Wakandan spy sent on missions around the world and the love interest of T'Challa.
Leaving the sappiness, Vince Staples and Yugen Blakrok take the album on a car-chase, with plenty of thrashing beats and vocal overdubs, in the streets of South Korea on "Opps." On this track, South African rapper Yugen Blakrok makes reference to funk-rap godmother Millie Jackson and real-life Black Panther Party activist Kathleen Cleaver.
Then, in perhaps the most gripping song on the album, British singer Jorja Smith shines a light on self-doubt and pressure in "I am" over a booming drawn out loop. This is used in the scene where T'Challa is being initiated as king and must face his own doubts and his father's sacrifice. The track incorporates a lyrical interpolation of Travis Scott's "Drugs You Should Try It." The song also talks about moving forward despite barriers.
"Paramedic!" Is a roller coaster masterpiece. Up-and-coming hip-hop collective SOB x RBE connect with Lamar for this aggressive banger. The track finds them firmly asserting they are "heavy in the streets" and dare anyone to disrespect them. When they're done you "better call a paramedic."
The unlikely trio of Ab-Soul, Anderson .Paak and James Blake come together for "Bloody Waters." The song is clearly about water and the beat suitably drips and drops. Blake's chilling vocal transitions with .Paak's genius bars make the track one of the strongest on the album.   
Jay Rock and Future join Lamar on "King's Dead." The track is a chant for a triumphant scene in the film. Within this transfer of power, Black Panther's kingship is challenged by the main antagonist, Killmonger, to whom Kendrick directly makes reference to  by rapping from his perspective. The chanting heard at the end of the song can be heard throughout the movie. This song is strong and its music video has already reached millions of fans worldwide.
[arve url="https://youtu.be/VwAnsAUYnw4″ /]
Zacari's "Redemption" is broken up into two parts. The shortest track on the album, "Redemption Interlude," is filled with strong vocals over a soft piano. "Redemption" is just what every good album needs; a booty-poppin' beat, whether you're in the club or in your car. Durban-born musician Babes Wodumo joins hitmaking Zacari for this Afro-beat hit. It's the perfect song to enter the  third act.
"Seasons," by Mozzy, Sjava and Reason, says, "We go to war for this African blood" in the Zulu language. The solemn track is a mournful, yet festive anthem that showcases the struggles and inequalities of coming from Africa.
In the film, Wakanda prove to be a rich African nation protected by King T'Challa rather than a stereotypical third-world country.
Travis Scott has his turn on the second to last track of the album with "Big Shot." The track highlights hip-hop flute-crazed beats and is used in another action scene in the film. In this one, the two describe the perks and benefits of having prestige and prosperity.
Finally, "Pray for Me," featuring the Weeknd, is currently the highest track on the charts. "I fight the world, I fight you, I fight myself, I fight God, just tell me how many burdens left," lyrically summarizes the takeaways from the film.
Although this is no "Section.80" or "To Pimp a Butterfly," Lamar proved he's capable of making a, catchy memorable album that runs alongside the stories and emotions that the characters in the blockbuster hit go through. I give it four out of five stars.
Follow Michaela Román on Twitter @michaelaroman_

About the Writer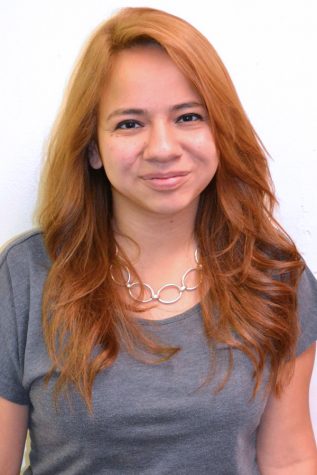 Michaela Román, Editor-in-Chief
Michaela is a Senior Digital Media Production major at The University of Texas at El Paso. As the Editor-in-Chief, and former Photo Editor of The Prospector,...